Following the same format or 3-1 (3 questions on game dev and 1 related to brewing) today we talk about the necessity to think ahead and develop accordingly, as well as the importance of recipes and recipe creation in-game! We also sneaked in a quick take on wild yeast, so plz, remember to suggest your favorite ones below so we can get Emiliano to eventually enjoy them!
As always, if there's something you feel we can explore further, let us know in the comments, or anywhere you can spot us in the wild. Links of where to find us at the end of the post ;)

-- What is the biggest challenge you're faced with during developing Ale Abbey?

The biggest challenge while developing a tycoon game is to make the code i) extremely maintainable, ii) easy to extend for future DLCs and updates, and iii) very clean to modify during testing iterations. Especially considering the content that we have in mind for post-release updates, this is something we need to tackle now, or face huge, literally game-breaking issues in the future. Our latest addition to the programming team is specialized in that, so this challenge is already turning into a pleasant stroll in the park!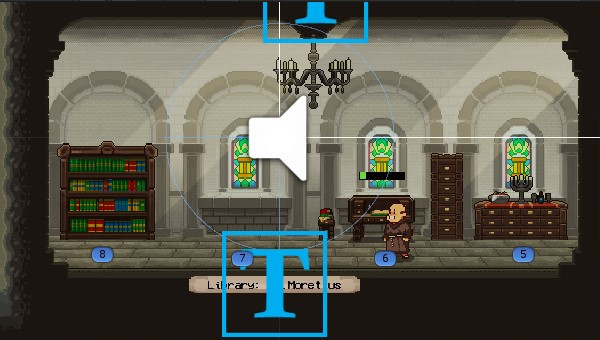 -- Why did you focus on both recipe creation and the brewing process?
Ale production is the core of the game. In our minds brewing alone, albeit interesting enough, would not necessarily bring enough complexity to the gameplay. This would make working around the Abbey less interesting and of course replayability would suffer. Emiliano, who is super interested in recipe creation in real life, believes that allowing the player to both create a recipe from a style and brew that recipe to completion begs for the use of different tasks, skills and tools, and thus creates a number of possible combinations. This would breed a lot more variety and would allow for far more replayability! To add to this, a recipe can be reused for brewing multiple beers - all with different eventual traits and final stats - and thus will allow players to focus on the parts they find more interesting!

-- How did you decide on the recipes already present on Ale Abbey?
Ale Abbey doesn't really provide recipes (with some very few exceptions), but style specifications. Every player will be able to fiddle around these specs in order to create their own variations of those styles, still following the guidelines of "how it was really done." All styles present are existing ones; old and modern ones (we did mention last time Ale Abbey will be slightly anachronistic), and you can expect to find some wacky versions of them as well!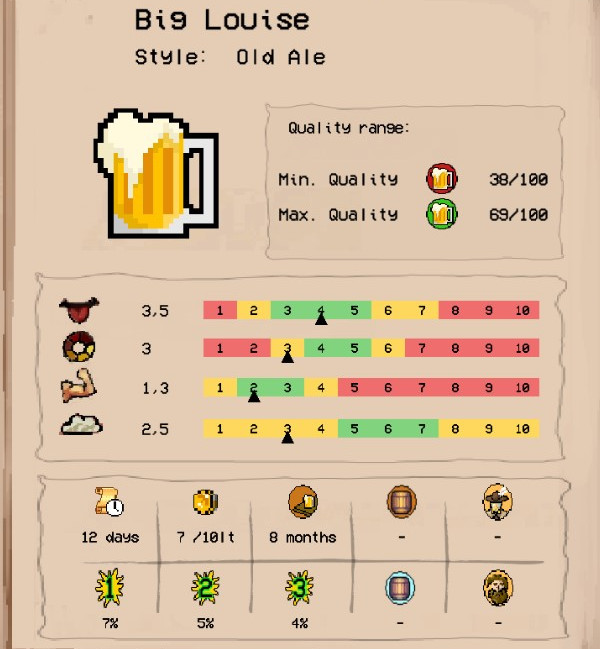 -- Wild yeast: yea or nay?
Emiliano literally went meh on this one... He is not a huge fan of sour beers, and even though he tried a few delicious lambics made with wild yeast, he's definitely not a "yea".
Yannis, really likes the randomness of the flavors developed thanks to wild yeast, but would never try to utilize it when brewing himself. He would drink one, or two, or a few... but it'd be better if the pro monks dealt with brewing one!
(A small spoiler here: there's wild yeast in the Abbey, and you might also find some rooms that... shhhhh)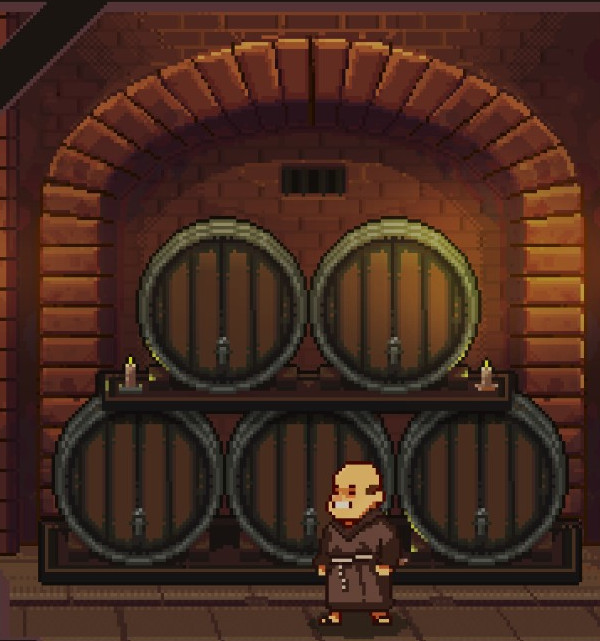 Thanks for your time and see you all next Friday!
-- Hammer & Ravens
You want to know more about Ale Abbey? Don't forget to follow us on: