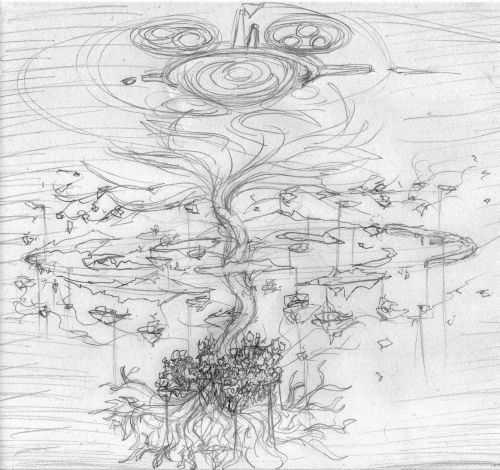 A bit of a rough sketch, but Ethios consists of two segments; an enormous world tree whose branches hold up a good amount of the worlds landmasses, big and small. It controls the forces of chaos and form and is represented by the Archdeity, the Wysteria King.
Up top is an enormous mechanical clock-type thing that contains the celestial bodies and makes day and night happen, as well as making the rest of the landmasses stay afloat. It controls the forces of time and space and is represented by an as-of-yet unnamed Archdeity.
These two work together to maintain the world, as well as holding back the unfathomable void of nothing that is the Fell, which is also where the same-named Fell creatures come from, but more on that later.