Maybe you know about some of the enemies Geidas can find. Now, the enemies are not the only thing that can kill you.
Acid lake.
100% of scientists can confirm there is absolutely no danger in having a bath on the purple lake. How many scientist are in Geidas world? ZERO. 100% of 0? ZERO.
Totally not a swimming pool or a clean water lake.
Seriously, don't jump in.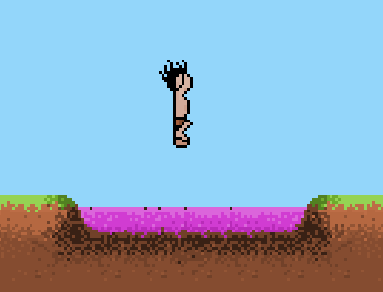 Hunger
Everyone should eat. But Geidas more than anyone. Geidas needs to eat A LOT or he will die of starvation.
The bar is going down constantly, and different types of food makes it recover a little or a lot more.
A minute without eating is death, so don't forget your meals!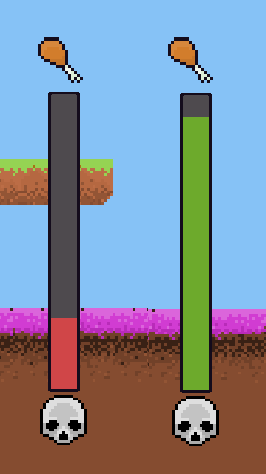 ----
Thats it?
Yes it is. The last days I have been busy, so I can't make faster progress. In a few days, I'm not going to be at home, so I won't have any computer available for at least a week. The next update is going to be on mid february.
Thanks for reading!
Also, you can follow me on Twitter!
@jashlaviu