A small bunch has been asking me when is the next update comming out. I haven't been able to work too much on it because I just moved to France and those things... I may not work too much on it because I'm still arranging some stuff in here.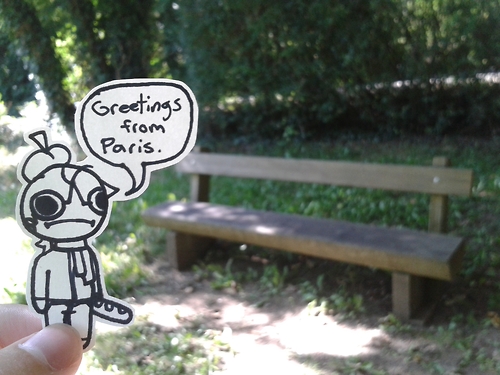 I didn't took a picture of the Eiffel Tower because I tought I'd be too cliché (please ignore the fact that the drawing has a baguette, a beret and a scarf).
Well, the next update may be long to make and yet have too little to bring. This is because I'm working on a little new unoticeable feature that will help me add all your new characters in a 1-click method. Making the engine is not hard at all, the problem is that I have to port over 500 characters that you guys made to the new file format, and that will be long. May be a long work first, but if I want to add more characters in the future, it will be a piece of cake!
Here's a satire to explain all this: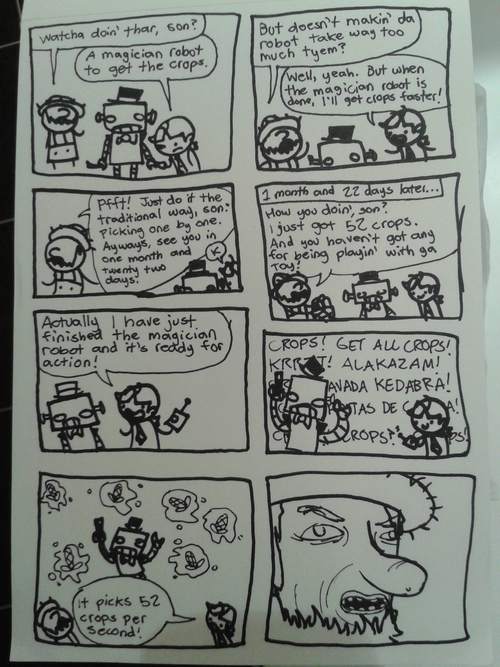 You can download the lastest version of the game down here:

Patience mates, and thanks for y'er attention.