Hi, my name is Max and today i'm glad to intriduce you my very first game project - RULE.
HISTORY
For a very long time i've been dreaming about making my own ideal RPG where the player can do absolutely anything he wants to do. The idea of RULE first came to me about two years ago and that time it was very abitious multiplayer game with thousands of players in one location etc. Soon I realized that huge scale doesnt' mean a good quality and the game itself should give to the player the feel of adventure and exploration.
I had many ideas about the game and the ways to do it. Some concepts are still on my PC: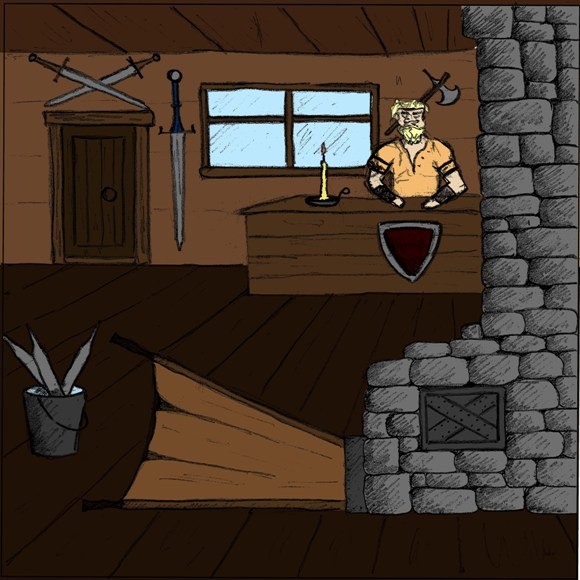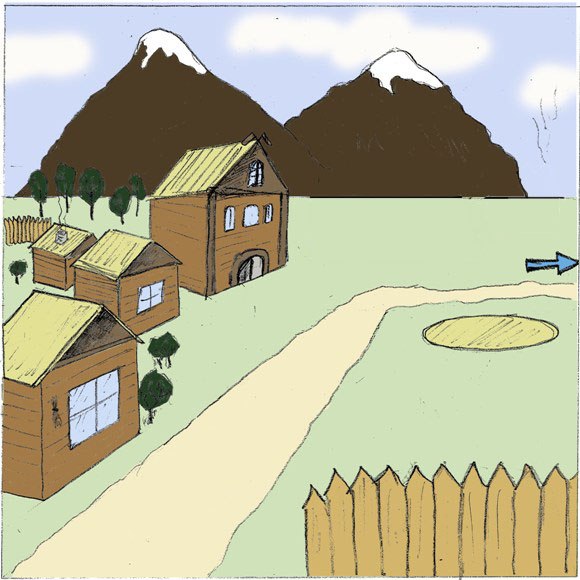 First i wanted to make 2D project then it envolved into minecraft-like JAVA game with some poleplaying elements. Ive never worked with Java before and after some time had passed i realized that i should look for other game-engine. And then i found information about Unity, tried it and realized that it would be ideal game-engine for me. So, two long years of searching were not in vane and about week ago i finnaly started to make my game - RULE.
MAIN FEATURES
- random generated huge open world;
- random dynamic quests;
- realistic survival and craft system;
- NPC with their own characters, stories and goals - all random generated;
- oldschool-like roleplay system;
- real economic simulation;
For the last week a made some progress in world generation and roleplay system:
SCREENSHOTS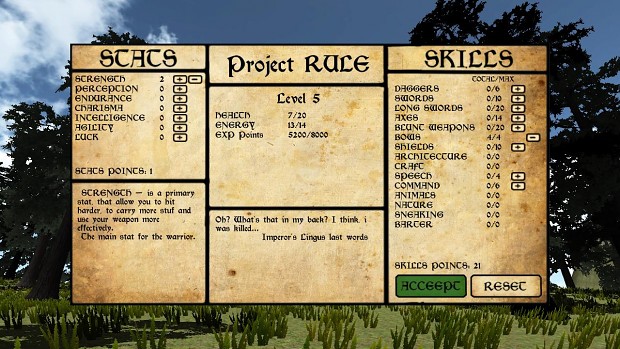 Stats and skills progress
BONUS VIDEO
I hope you enjoyed all stuff here.
Stay with RULE, have a nice day and till next time!