First, I'd like to formally appologize as it's been a little over a month since we've had any updates on our progress for Beach City. The game is not dead we've just been hard at work. We're in the talks with getting a publisher for the game which we're all super excited about!
The menus are still a work in progress as I don't quite feel 100% happy with them yet. But, they're getting there. Upon starting a fresh new game, the player can choose 1 of 3 different characters to play as from the start. Each character plays the exact same as there are no differences between them aside from the way the look.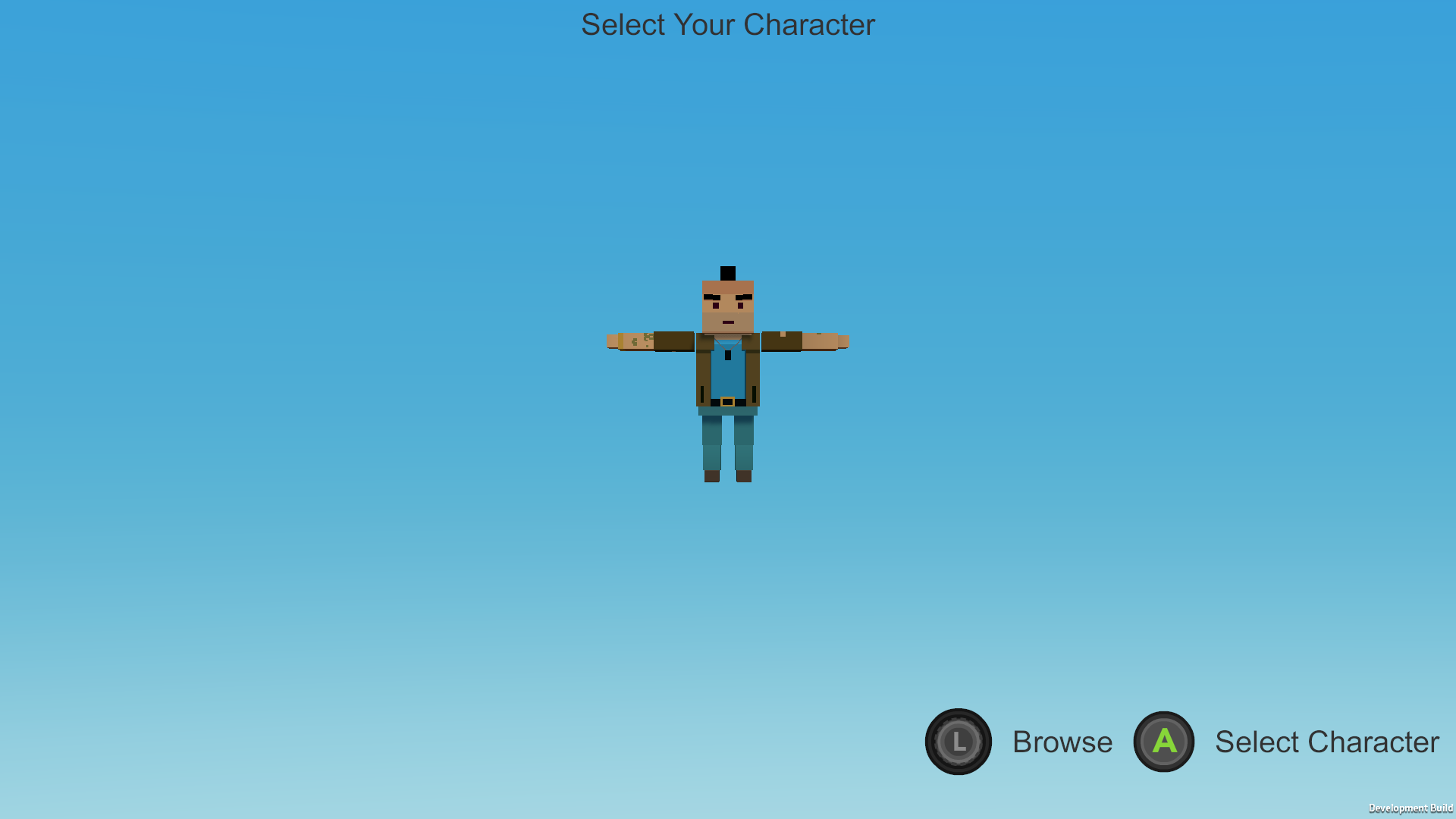 Garages are placed throughout Beach City and allow the player to purchase them and store their personal vehicles inside of them for easy access.
Facebook
We've set ourselves up with a Facebook page which we will use to help keep our fan base informed on all the development updates as we will be doing updates once a week in some rare cases it may be once every 2 weeks. You can like us on our facebook page at: Facebook.com
don't forget to follow us on twitter if you haven't done so already at: Twitter.com