Have done alot for this mod so far, so it's on track, which is the good news. Here's a screen shot of the work in progress of the Engine Fair, set in some town, somewhere. The pebble roads are only temporary, until I made a better texture for it. At least it feels much more city like. I've got other maps done, however it's geometry only, so it's really blocky and incomplete, for those that want to know what I've been doing for almost a month. Saving them until it's release. The buildings are textured aswell, so it's nice to know that the player can run around a cityscape zone before heading to the woods.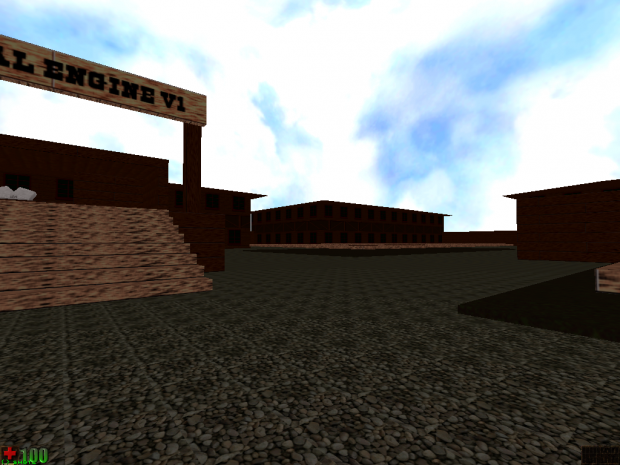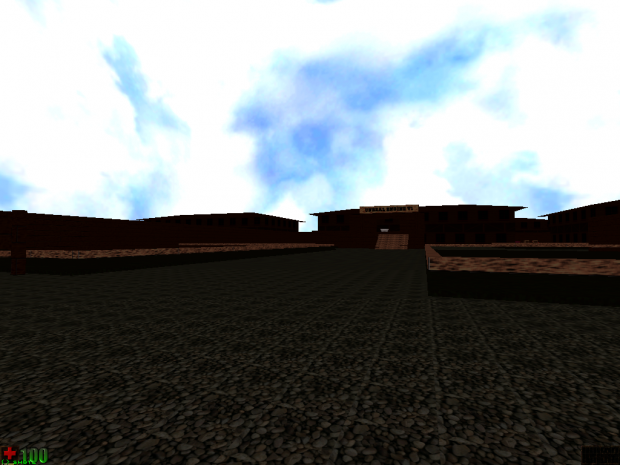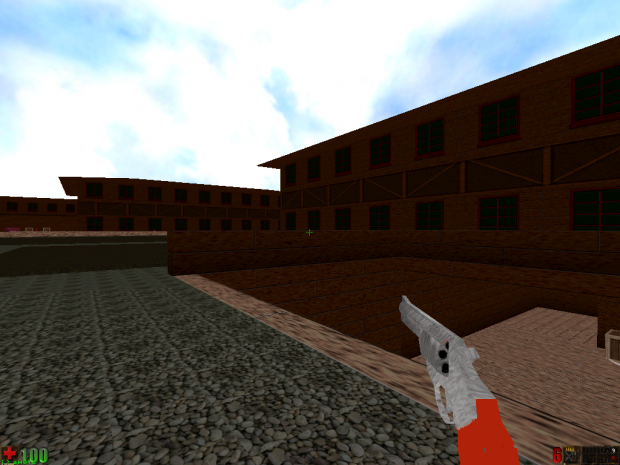 and a shot with a gun, if anyone wants to see how it feels like to have a gun in the cityzone and wants to see it. Below is a picture of a Canyon, just in change anyone wants to scroll between the pictures above and below to get the feeling of change, because this mod is going to have variety between them.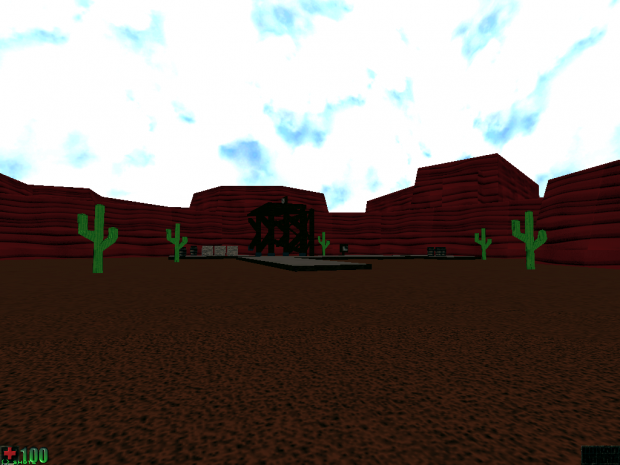 I'm glad the player can run around this town, but it's a bit empty, so I'm going to add some deco and foliage, to fill the level a bit and it will love more like greenland. There's a 90s feel to it aswell, which I like too.
Other news is that I've gone the music sorted out (FINALLY), however it wasn't easy to get what I wanted. I don't plan to release this mod without music, because people are going to start wanting music, (and I've had it happen before), so I've got the music worked out finally, so I'm going to put that to work.
Also my workstations aren't holding up and I'm using new hardware, unfortunately new hardware makes modding almost impossible. I've got 64-bit hardware, so the UnrealEd doesn't work with any of them. Unreal Gold doesn't have official 64-bit support, because now a days, hardware has gone so powerful, manufacturers have opted for it, so I'm going to have to work that out.
Enjoy the new screenshots.