The Team (so far)
The Mapper
In terms of mapping it's just me alone so there isn't much I can say for mapping, I also of course made the mod folder and whatnot I guess but that's just sorta filler and me trying to milk more out of what I do besides being the lead dev and mapper.
The Modellers
In the Modelling department we have 2 guys, my good friend Bino/Shembino and My good friend N/NDXDirectorscut. the reason there are two for only a few things that will have to be modeled is because one of them will model, and rig the viewmodels and also of course make the world models (N) and then the other (Ryan) will animate and port the models into goldsrc.
The Programmers
We actually don't have any on the team, technically we have someone who knows C++ but they do not know programming for Goldsrc. Right now I am looking into finding someone who knows C++ and can do simple programming for GoldSrc and also DLL compiling or someone who knows C++ and would be willing to learn Goldsrc programming. At the moment I am learning C++ to program for Goldsrc in the future but I would prefer someone with actual experience tackle this so I can focus on the rest and things can go faster.
Q&A
Q: What exactly is this mod?
A: Another Half Life perspective mod about a security guard
Q: Why did you choose to do such a cliche and overdone mod concept?
A: Because It makes using the base assets of half life and the expansions easier and also I want to try and make this stand out with some of the gameplay elements like weapons and enemies but mostly the presentation and story. I don't know if that'll end up being the case in release but that is my intention throughout all of this
Q: Is this Blueshift 2?
A: No, why would Barney go back to black mesa and somehow go through another cascade
Q: When will this mod come out?
A: There isn't a set date but could be a few months or maybe a year
Q: Can I play test this?
A: Maybe that depends on how I feel
Q: I want to help with this mod what can I do?
A: Message me on Moddb, add me on Discord (John Smokes#3993), or join the Another Shift Discord and talk to me through there.
I know technically nobody asked these questions but I feel that if anybody asked any questions these would be the most common.
Discord Server Link: Discord.gg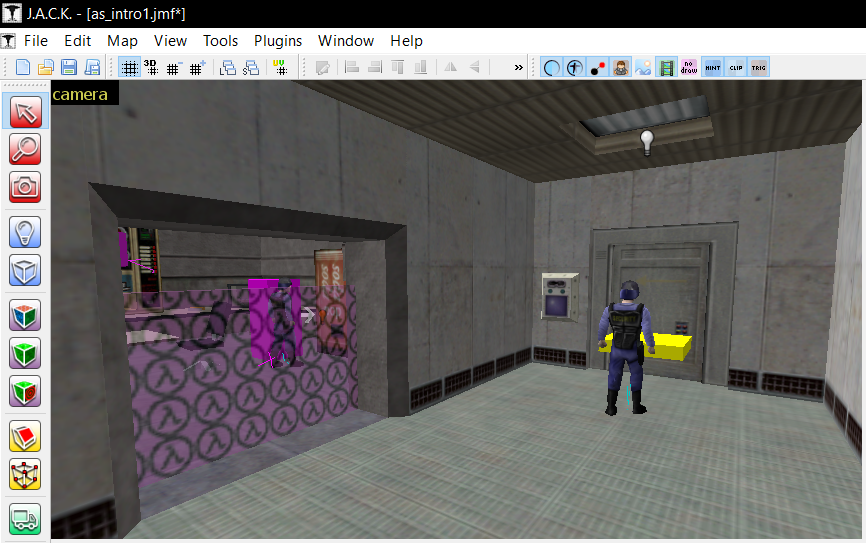 Here you can see the entrance to the security lounge as of now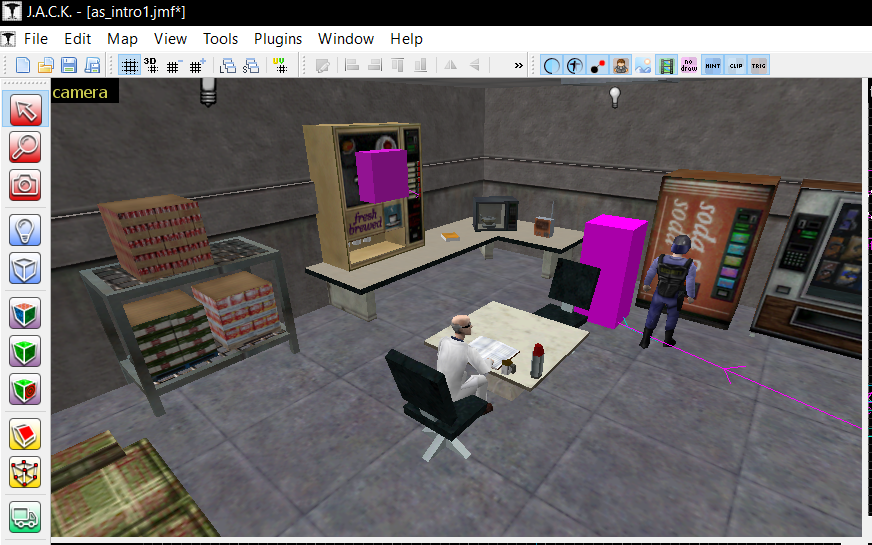 Here you can see inside the lounge itself in it's current state