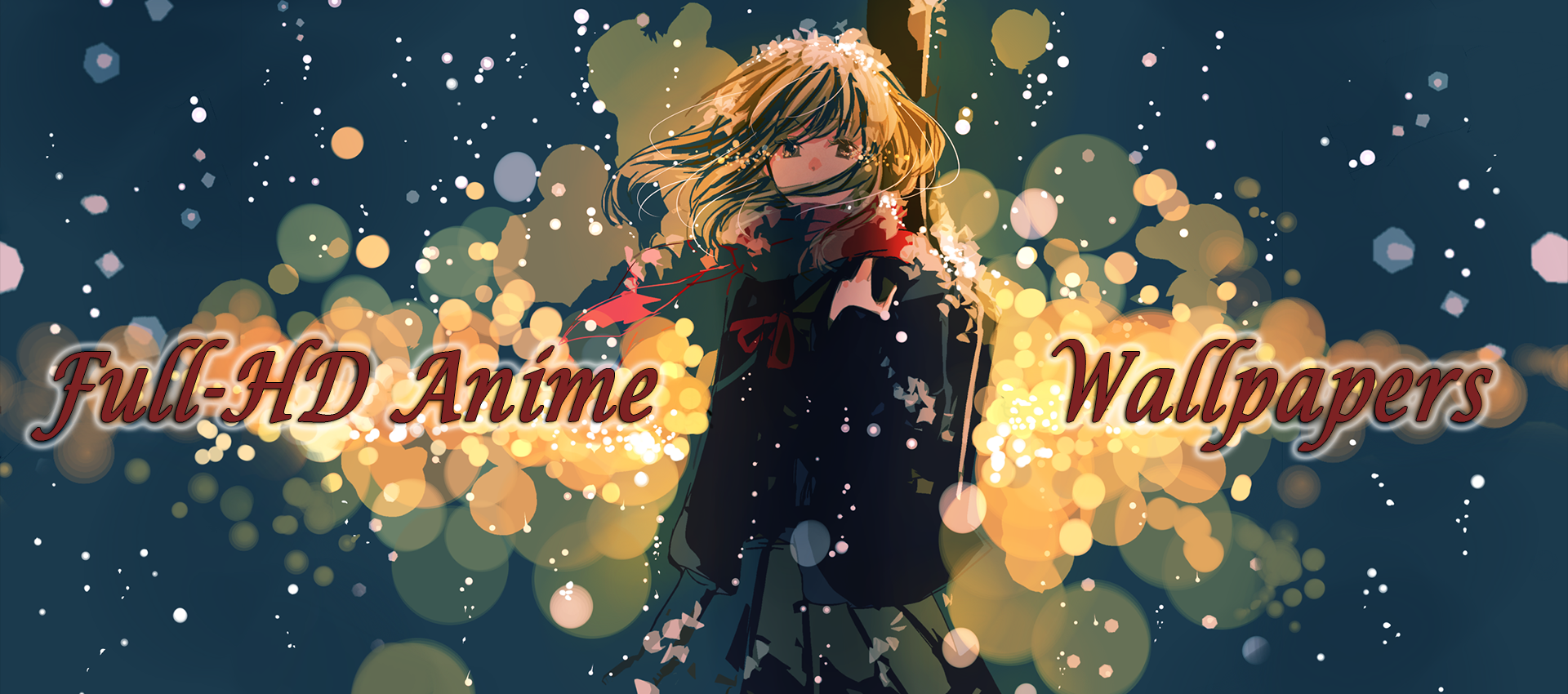 Some Information about Anime Wallpapers for 2017!
~ Have now completed one year uploading of Anime Wallpaper in 2016 ~

For a very long time now, as some of you know. So have I been working with edit Anime images to be great anime wallpapers, which you can use on you PC or other things with the best quality that I can offer. I do this to get better in Photoshop, you can see an example under this.
Before image: Normally today, almost everyone that use PC-screens are running on 1920x1080 pixel which is Full-HD. And since this image is too short width and too long height you will get black edges on both sides, and if you stretch the image, it will not look any good... You can also see that the edges around the clothes and the hair is not quite finished.
After image: Without stretching out the image and not destroying the pixels, I just continue to draw more on the width which will make the image larger. And as you can see on the "After" image, will you see the edges around the clothes and the hair are now smooth and very nice.
Sometimes I also work to change the brightness and color to provide more details to the picture. Some pictures have marks or text which is not a part of the picture that I take away. I use all from 20 minutes to 2 hours on one image until I'm done and happy with the image which are now a wallpaper ready for use.
A few times which is rare. I find images which is absolutely beautiful, but some of the characters have very little clothing that I cover with new clothes, it's okay with little ecchi, but not any higher than that.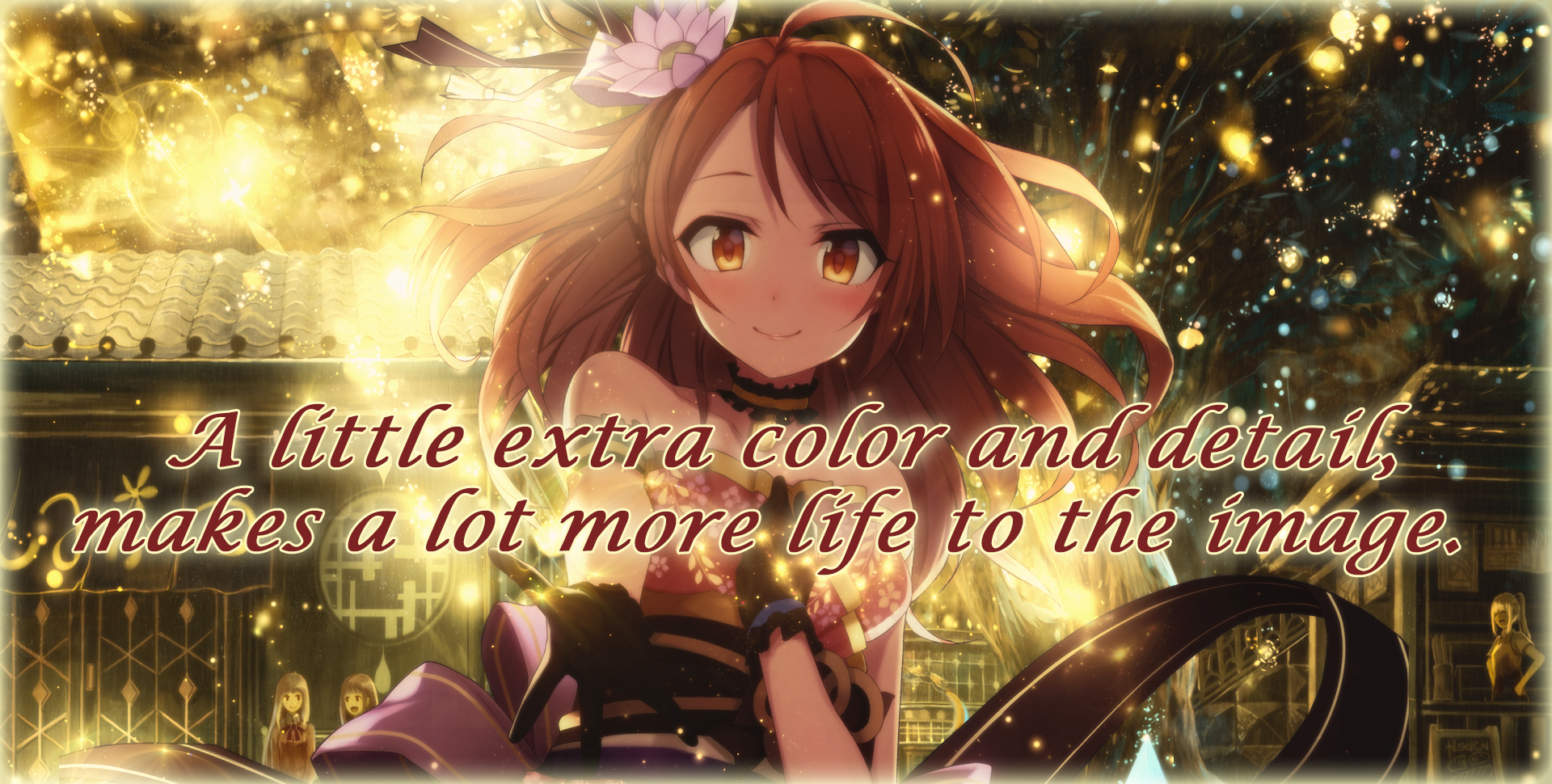 For a whole year now I have released anime wallpapers every months in 2016 and I've got some questions if I will continue with this every months again in 2017, the answer is no. Before there was so many people who downloaded the Anime wallpapers packages, but these time there have been no more than 30-40, but those who was released longtime before back to 2013-2014 had more then 150-300 downloads.
I spend a lot of time to create these packages and since there are very few people who download them, I almost see no point to continue with this. But still, there will come some new Anime packages every three months this year which are 03/03/17 - 06/06/17 - 09/09/17 And 12/12/17.
~ If you have any questions please leave a comment below this ~

And a big thanks for all of you guys that have given me a nice comment on the packages!