So, in this article I am going to solve some misunderstandings people make on different mods.
A few days (maybe even weeks) ago some guy PM'd me and told me to remove Bolognese Gore Mod from my mod as it uses stolen assets from Brutal Doom.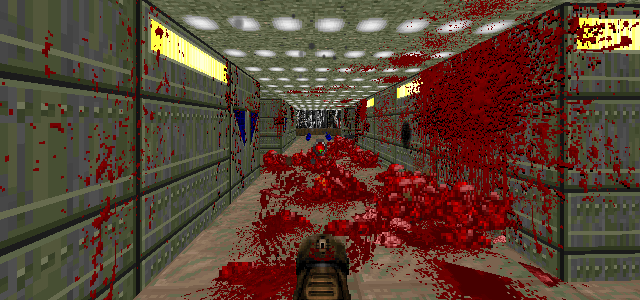 I got a question to all of you. How does someone steal his own resources?
Brutal Doom and the Bolognese Gore mod is created by the same author who is one of the greatest Doom Modder Sargent Mark IV. Bolognese Gore Mod is made by Sargent Mark IV and has 100% Original resources made by Sargent Mark IV. It doesn't contain any stolen resources. Also this gore mod is free to use in other mods. You just have to give credits.


Next, a lot of people complain on different mods that this is a stolen weapon, this is a ripped monster, he stole resources from that mod and etc etc.
Just because you see same weapons and monsters in different mods doesn't mean that they are stolen. There is a website named Realm667. This website is focused on sharing Doom modding resources. A lot of mods uses resources from this site. Realm667 contains monsters, weapons, textures ,props and etc etc. You can get everything you need to make a mod from there. So you guys can see same weapon and monsters in different mods. And it doesn't mean that these resources are stolen.


Next many modder uses resources from different mods. This also doesn't mean that these resources have been stolen from those mods. You can ask permission and if you have permission than you can use resources from that mod. Like I have Permission to use resources from BD from Sargent Mark IV. So as long as I give credits for the resources I can use those without any problems.
So next time you complain about a mod think about it. Hope this article solves these misunderstandings.