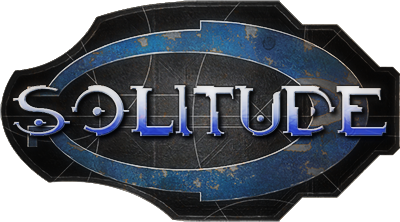 Welcome to Solitudes 37th news update!
---
Well shoot me with my own gun, I promised myself that this year I wouldn't let Solitude go on a month-less update. Damn, last update was really the April fools joke, I'd better get my act together and get this started once again. With that note, lets quickly talk about a certain video.
Let's get this clear. This was a massive April fools joke, that build there is from late 2009: and unless you guys port Solitude over you'll never see it on the Wii. (Unless I get an unreal amount of emails asking me to, then we might consider it.)
Ahem, enough of Sams pleas for forgiveness, dont worry hes been dealt with, his rich tea biscuit supply has been hidden ;). Any way this is Arkage taken over while Sam is "Doing very important work" really I think hes just looking for the biscuits.
As you may have noticed (if you haven't, well umm, wake up) Solitude has appeared to be very inactive lately and this is indeed true. Its exam time about now you see and many of the devs have been busy taking care of there little academic minds (bless them). But exam time is coming to an end so things should get back into swing soon, even tho the current active devs can be counted on one hand with some digits left over.
Some of my goings on include some covie mapping (see below) , some coding (nothing too wonderful) and an os fight (don't want to go there). Sam has also been working on his map, and it is looking really good. (even if it hurts to say it).
Xalener has been modeling some stuff, textureing and banging pots and who knows what else to make Solitudes sound effects. If you think hes been over work, your probably right, you can his latest cute art work below.
But enough of the great oh wall of text that most probably just skip over any way (reference to the April fools article) how about some eye candy? (Yep that was rhetorical)
---
If you have any questions about Solitude, or just want to have a friendly chat with a developer. Join us at:
IRC.Badnik.net
#Solitude
If you like what you see, we encourage you to Track the Game to be be updated on future media, the more watchers, the more pressure I've got to make consistent updates!
Make sure to retweet this to your twitter folowers if you liked this up date, just click here:

See ya!