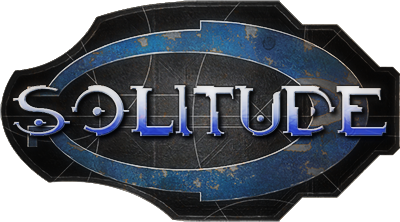 Welcome to Solitudes 36th news update!
---
Solitude progress has been fantastic, we've got masses of new textures: that accompanied by masses of new maps, here's a sneak peak at the man I'm currently working:
While making this map, we decided modeled props would have to be made, so I started with a forklift, that is currently being textured.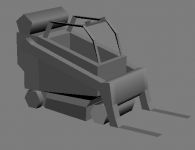 ---
The new Spartan is almost completely put in the game, we're now tweaking the new animations and finishing up the code to support the new Spartan animation frames.
---
April Fools! Important announcement: Solitude's main target is now the Nintendo Wii!
I started working on the Design Document again.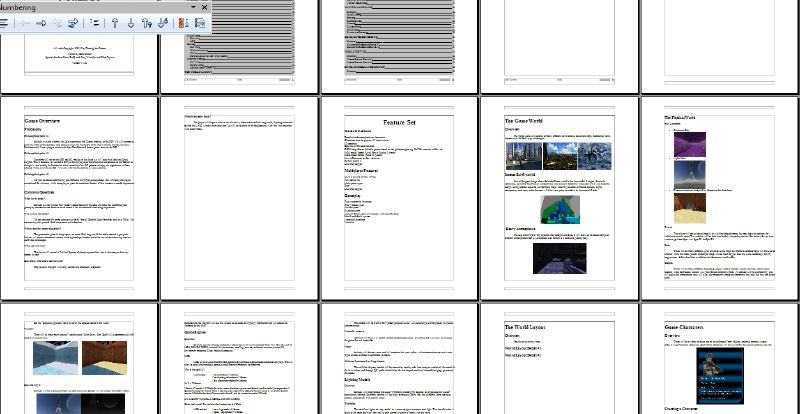 While I was doing so, it came apparent that having it a PSP/PC was boring. To many P's not enough Wii's. Looking at the power we could get from the Wii, we decided that our best option would be to ported it over the the Wii and make it our main focus: the PSP and PC won't have some of the content, and won't have the campaign sadly. However multiplayer will be mutli-platform, PSP vs Wii vs PC will happen.
This is what Solitudes lead mapper had to say on the whole situation, the decision was strongly made by his input :
Arkage wrote: I have always been discontent with the psp limitations, being forced to go back on a map to remove all the pain stakenly added detail just to get it to run on the psp, it was heartbreaking. But now that I have we have a base engine runing on the far more powerful Wii, its just simply amazing potential wise from a mappers view. Needless to say my map will now be designed with the Wii in mind, PSP and pc will maybe come after. I know this may disappoint some but it is for the good of the project that this is happening. Thanks for understanding.
---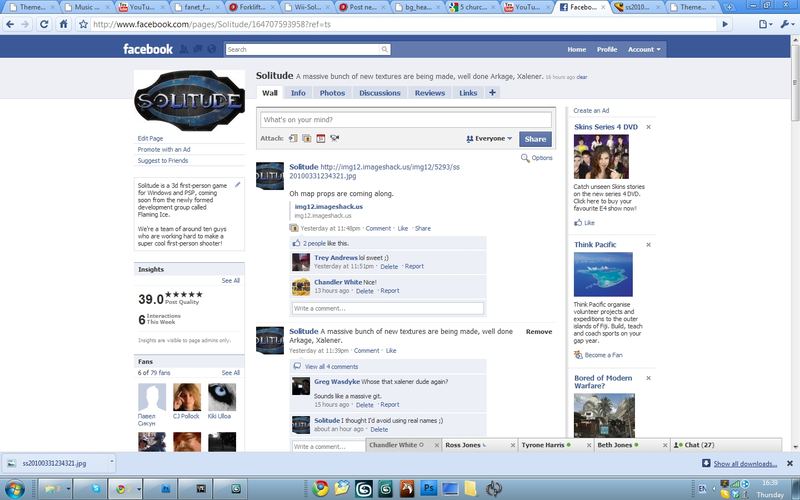 Our facebook page has been getting allot of attention by us, and the fans. We've only got 79 fans however, join if you want to be kept up-to-date with the latest and greatest from the team.

---
If you have any questions about Solitude, or just want to have a friendly chat with a developer. Join us at:
IRC.Badnik.net
#Solitude
If you like what you see, we encourage you to Track the Game to be be updated on future media, the more watchers, the more pressure I've got to make consistent updates!
See ya!