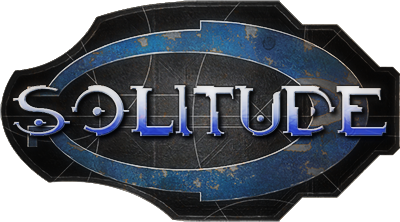 Welcome to the 31st news update!
---
Thank You For Voting!
The Flaming Ice team are very happy to announce that we made it in the top 100 mod and indie games of moddb. To us this is awesome, as it's the second time we've been in the list, but last year we were still called a mod. This year, we're called an Indie game! As far as I know, it seems that 8 indie games made it in the upcoming games of the year. The next phase of the competition is to get into the 'Top 5 Upcoming Indie Games', at first I wasn't even thinking we could make it, but after having a chat with a certain mapper (Arkage). He's convinced me that Solitude does have a chance, and we should go for it.
So if you think Solitude deserves a spot vote, if you don't, that's completely fine. We'll just have to prove it!
---
Last update we said the grunt was animated, and posted an ingame screenshot of it. That's no way to show animations is it! So ilDucci was kind enough to put this video together for you guys. Enjoy!
---
The animations are still being worked on, so any obvious mistakes will be fixed in the future.
We are actively making textures for Solitude's environments, we are looking for texture artist who can expand our texture library, work with requests, work with resolutions from 512x256 all the way down to 32x32. If you think you have wait it takes to join the Flaming Ice team, email me at flamingiceteam(at)gmail(dot)com
If you have any questions about Solitude or want to talk to any of the developers join us on IRC: irc.EnterTheGame.com, #Solitude channel.
If you like what you see, we encourage you to Track the Game to be updated on future media and to vote for us for a spot in the top 5 upcoming indie games!

See ya!