Island Concept Art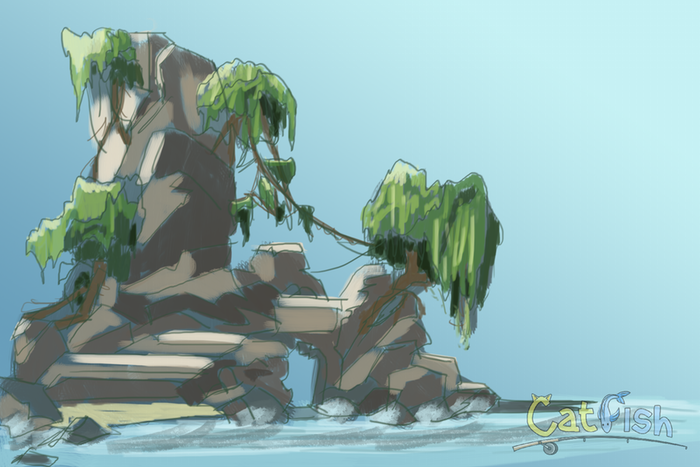 Jarrett has been getting his feet wet with some island concept art. This particular island belongs to the Pirate Bay biome, and is a relatively small island with fewer features than others in the area. What sort of fish do you think live near this island? Let us know in the comments.
SwordFish: A Work in Progress
Patricio has been hard at work on the different models from the game. This is a sneak peek at his progress with the SwordFish.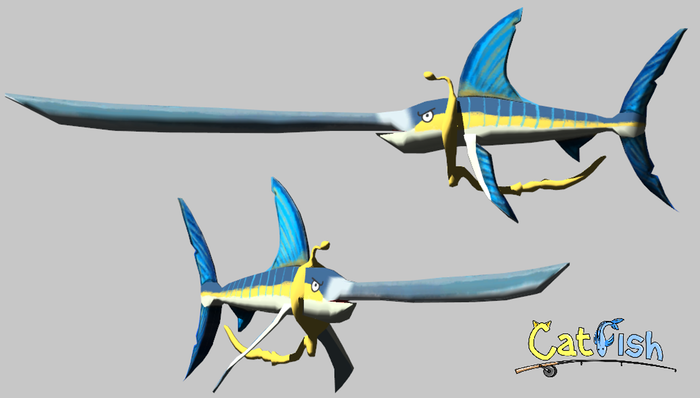 We also thought we'd take some time to tell you a little more about this particular creature:
The SwordFish is a Swashbuckler that resides in the Pirate Bay. The fish swears its allegiance to the Pirate King, committed to protecting the mighty captain and tackling any challenge deemed unfit for its leader.We'll have more on the SwordFish as well as many others in later updates.Patricio's Top 5 GamesIn the same spirit as our last update, we wanted to tell you all a bit more about the team itself by listing off our favorite games. This week, Patricio provides us with his list.
5. Halo 3
4. Beautiful Katamari
3. Harvest Moon: A Wonderful Life
2. The Last of Us
1. The Legend Of Zelda: Windwaker
It's interesting to see how the different tastes of the team influence our design choices. Stay tuned until next time for another top-5 games list from another member of the team! Be sure to let us know what you think of Patricio's favorites in the comments.That's it for this CatFish update! Be sure to keep up with us on our assorted social media accounts to let us know what you think. As always, this is your Community Manager Stan Kuschick and the rest of the team at Hamhock Games signing off.
~Meow