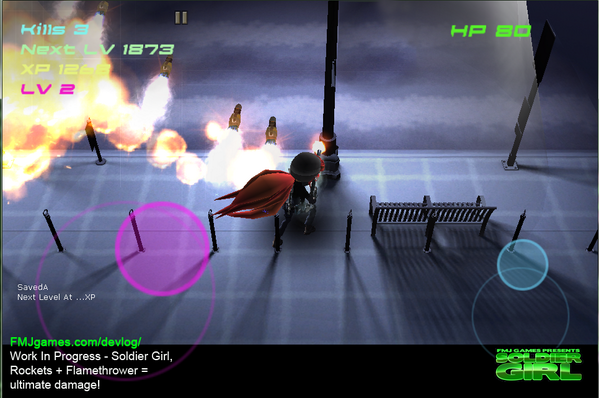 What's going on here is there are two separate meshes in this scene. One is the road and sidewalk so basically the ground. The other is a group of light poles, signs, and benches. They are grouped as one mesh to keep draw calls down on the iPhone and iPad.
Without going into to much detail draw calls are essentially what happens any time a mesh or texture is drawn on the screen. With a high action game like this if you have to many draw calls a serious drop in frame rate can happen and we don't want that one bit!
So with these two separate meshes I can create these pretty defined shadows. If I grouped all of the signs onto the road it wouldn't look as good because objects don't self shadow very well. So you're constantly thinking about what meshes can be grouped and which should be separate to get the best lighting possible. Thanks for checking this out, I'll have more updates next week!