It's been quite some time since I started writing some loose ideas in my brand new notebook (now crammed with drawings, post-its, strikethrough text, coffee and mate stains) on a very fun concept for a game in the style of those coming out in the beginning of the 90s.

Even though I knew for a fact what kind of game I wanted to create, the setting for it was the most difficult part.
Do I want a futuristic game? An investigation oriented one? Lovecraftians adventures? All the games genre seemed to have been exploited already and well explored by the classics of Lucasfilms, Sierra and Delphine Software hence, it was a tough call. Pictures scenarios not used by these classics was just as difficult and risky…
The truth is, all this came to me while I was vacationing on the beach and it's impossible for me to think of vacations without sand in my toes and a really good book and they have both influenced the game in a very obvious way. Of course, what I probably meant when I said, "good book" is not what people might actually consider fine reading. In my case, I make sure to never lock my bags until I managed to put inside a couple of sci-fi novels from Editorial Minotauro which I've read a gazillion times or at least one issue of those silver lined blue books every Spanish-speaking nerd have come to love.
It is a given that also a stack of the magazines I used to read as a pre-adolescent are packed as well. The supertipos of Editorial Novaro were only to be found in the used-books stores in the Coast, those sacred sanctuaries that made the awful rainy days better than the sunniest ones by the Atlantic Ocean.
I'm talking about the Argentinian magazines that would draw us like real magnet to the stands to get them. The mothership of them being Lupín magazine with its unconventional characters, blueprints to create ultra-mechanic devices and their summer material which was the equivalent to the Porky's movies to a not so chill out public.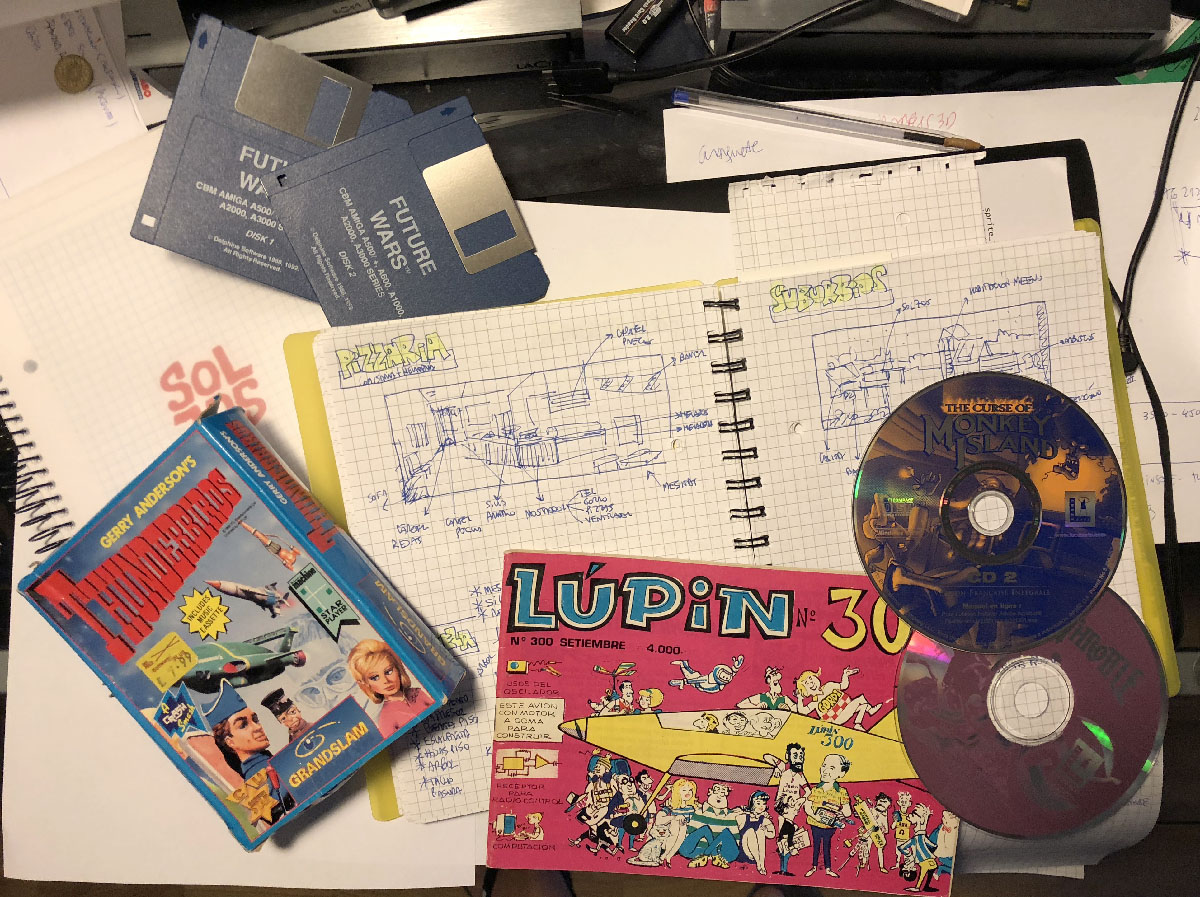 With all these memories in my head and some other unforgettable comics my sister used to draw with characters based on our friends or school mates from the very first grades, I decided that adding soundtrack to the equitation, I could achieve a universe interesting and retro enough to make up a potential graphic adventure. I wanted to show in this game those times when nobody knew anything about anything, where oblivion was the absolute king. Where news reached our country with a one-year delay and it was almost impossible to double-check data. We didn't know what was airing on TV outside our country… especially in those close-minded small towns.
We are talking about times where desktop computers didn't even exist. Times when only a few had phones and technicolor televisions where a sci-fi concept that seemed doomed to fail!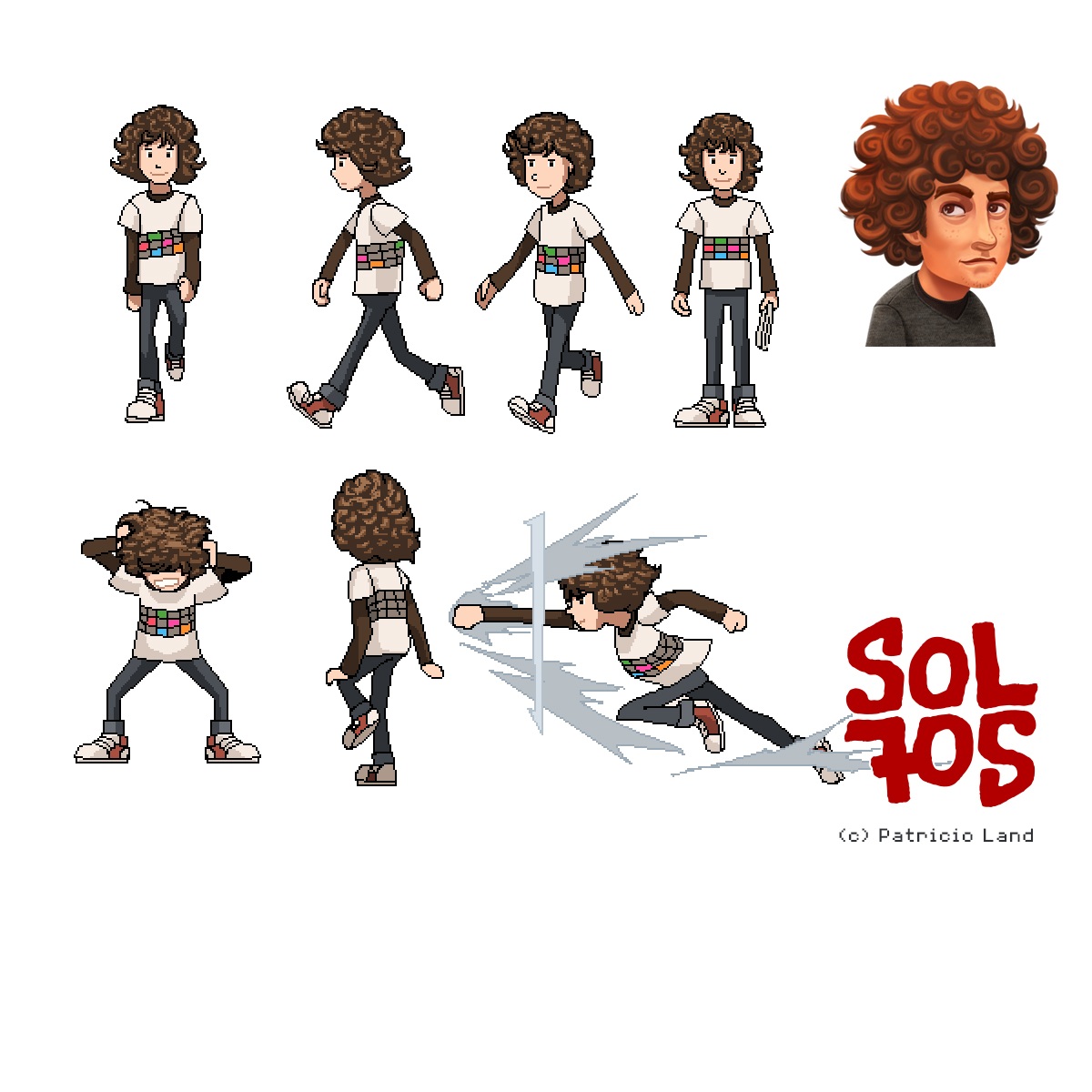 Hope you enjoy this words, if so, more are in the works!