Hello, everyone! We are updating our news with the latest devlog. Take a look on new screenshots, *.gif files and screenshot-compilation as well as full description of works which have been performed for this week.
Screenshots and GIFs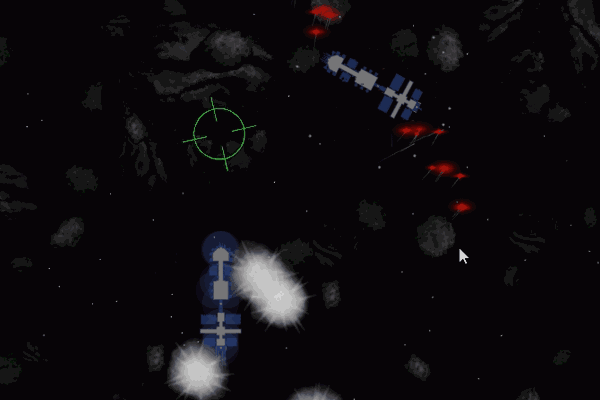 * drones are around enemy ship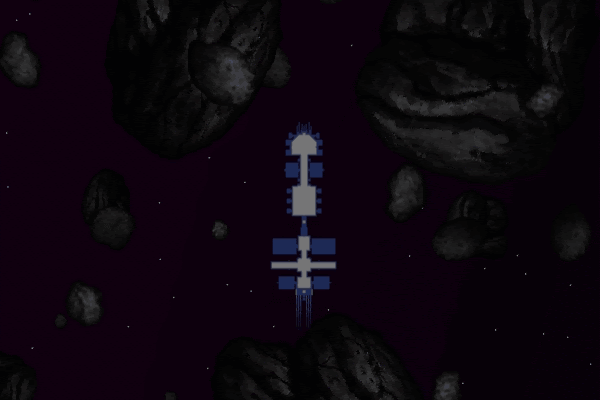 * drones are flying out from Sol-Ark
* anti-missile machine-guns
* thermal decoys, shields and dusty veils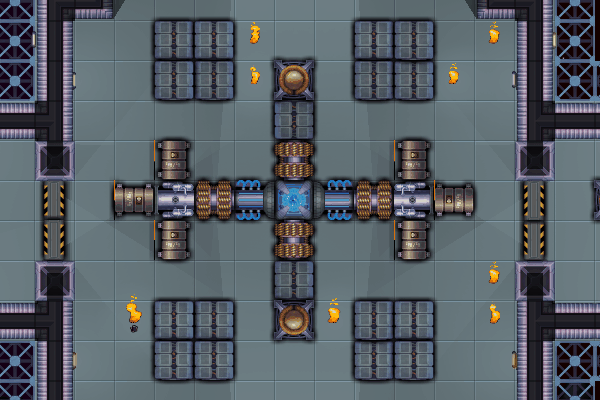 * fire extinguishing
*these are Sol-Ark with two connected asteroids and the anti-missile machine-gun which is shooting at enemy's torpedo. And this is not what you've thought ))

Compilation of fresh screenshots
* Music - Main Sol-Ark theme by Eugene Gulyugin
List of performed work:
These bugs were fixed:

With incorrect deletion of sprites from a visualization level which uses the GPU;
With incorrect scrolling of sprite's textures which are visualized by the GPU;
With incorrect rotation of round sprites which are visualized by the GPU;
With error of oxygen level calculation in dynamically created locations;
With frame changes for a sprite's animation which is visualized by the GPU;
With impermeability parameter for closed doors;
Error with gathering resources by using a mouse;
Error with the space background visualization in a few game menus;
Other bugs;

Planet visualization is now performed by the GPU;
Object "battle drone" was added, its operating algorithm was created;
Ship management buttons on the local space map level are grouped in appropriate drop-down lists;
Ability was added to link ship management buttons with appropriate hot-keys;
Oxygen level parameters were added for locations, as well as the algorithm for changing oxygen concentrations, oxygen leaks, and its indicator on the micromanagement map level;
A correlation algorithm was added for the dynamic impermeability parameter of ship sections in accordance with the damage level of the map's tiles and from opening and closing of doors;
GPU visualization algorithm was updated for sprites;
Sprite for visualization of object "thermal decoy" was added on the local space map level, its animation was added as well;
Sprite was changed for visualization of object "dusty veil" on the local space map level;
Sprites were added for objects of technics "automatic deployment of thermal decoys" and "launching the dusty veil anti laser system";
Algorithm was added for compact packing of separately loaded images into textures;
Ability was added to select one object from other objects on the same map tile by using the mouse;
Scheme for dividing locations into a few separate sections was completed to provide a correct operating algorithm for changing oxygen levels in those sections;
Work continues on a scheme for visualization of map tiles by the GPU;
Images for Medic and Technic were added in the crew menu;
Work continues on content of the demo storyline; narrative scenes are written with details, as well as alternative scenarios and dialogues;
A little boy was born in the family of our compositor (Eugine Gulyugin). Our congratulations for parents.
Check our blog with devlogs to know more. Join us on Sol-Ark's official website to stay tuned.