Hello, everyone! Take a look at Sol-Ark's latest devlog. Check a new screenshots, gifs and full description of performed works for this week.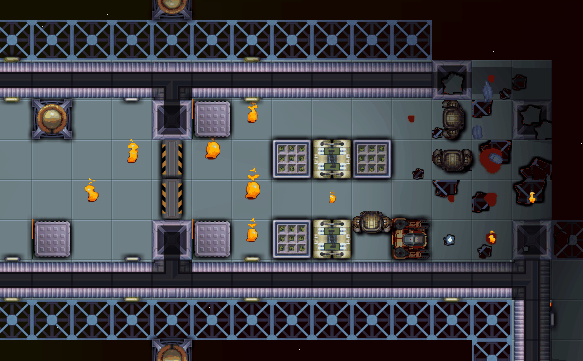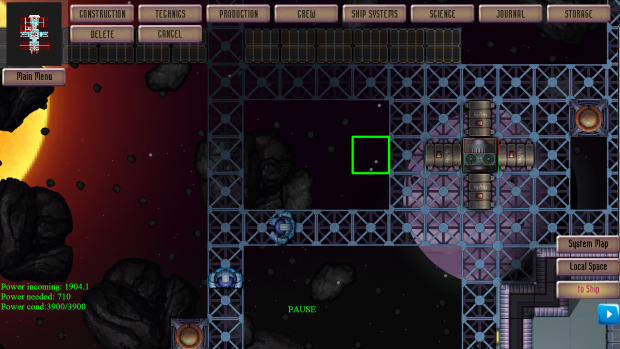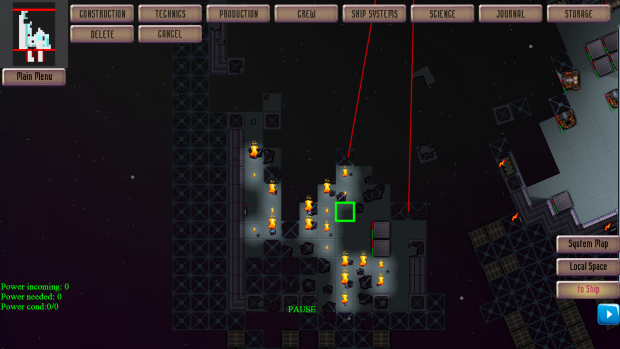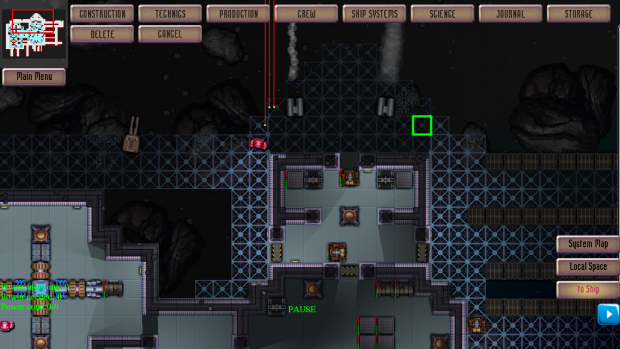 Performed works:
These bugs were fixed:

Incorrect action for the "place" button while connected to a window in the local space map level;
Incorrect mechanics for the self-guided homing shells;
With errors maintaining priority tasks while changing exoskeletons;
With laser reflections;
With the visualization of objects from an asteroid belt while in the star system map level;
With elements from an asteroid belt appearing without crossing the belt borders on the star system map level;
With incorrect coordinate correction for background elements of an asteroid belt while changing the zoom level;
With the performance of incorrect tasks by NPC (we must discipline them harshly for their failures);
With freezing animations for the exoskeleton after pausing;
Other bugs;

A few background layers were added for asteroid belts on the local space map level;
Zoom effect was added for background planets at the local space map level;
Test menu "journal" was added along with quest visualization and additional info;
Buttons were added for ship maneuvering on the local space map level;
Work continues on ship AI behaviors while using hot keys and buttons;
Work continues on different flight modes: pursuit and fighting for the ship;
Graphic optimization of micromanagement map level visualizations was performed, as well as checking the integrity of locations and pathfinding algorithms;
Task selection scheme was modified for NPCs and now includes task prioritization;
Operating algorithms for technics type "fuel pump" was corrected;
Operating algorithm for object type "space moss" was corrected;
Calculation algorithm was corrected for the laser's entry point into a dust veil;
Algorithm for enemy detection was corrected for melee fighting;
Operating algorithm was modified for shells and lasers on the local space map level;
Sprites for local space object type "asteroid" were modified;
Sprite and its animation for the object "space moss" were created;
Work continues on narrative content for the first demo version of the game, which is an element of the general wid-scale storyline;
Check Sol-Ark's official website to know more.