Hello everyone!

Take a look at the latest devlog (01/04/2015 Checkpoint) and screenshots compilation of last build № 0.027/34 to know all performed works during this week.
Follow us to watch, how the game is evolving right before your eyes!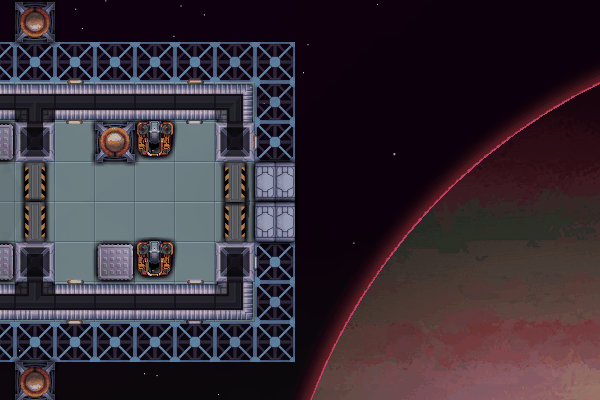 * suicide mission due to specific moral status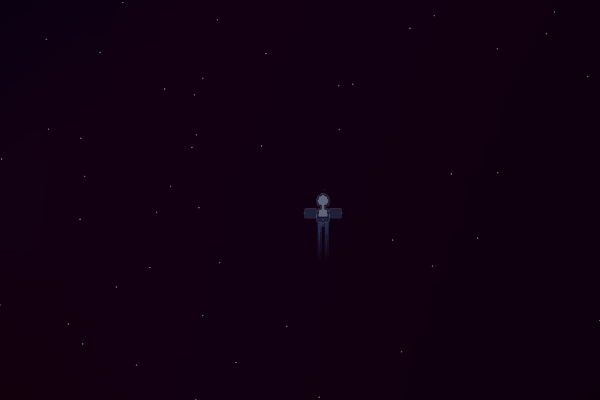 * all ships are totally destructible and available for boarding mission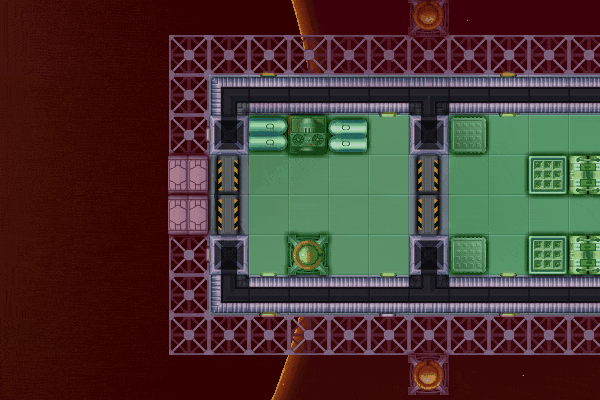 *change of oxygen level during the external door opening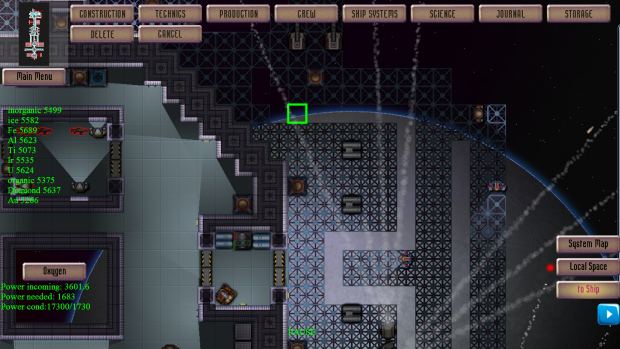 *operation of thermal decoys launcher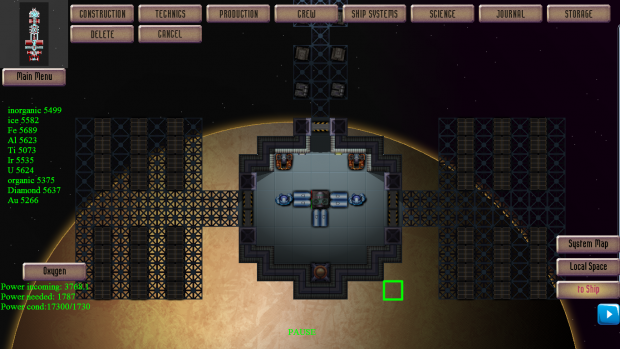 *gas collector also can input and output oxygen from balloons and back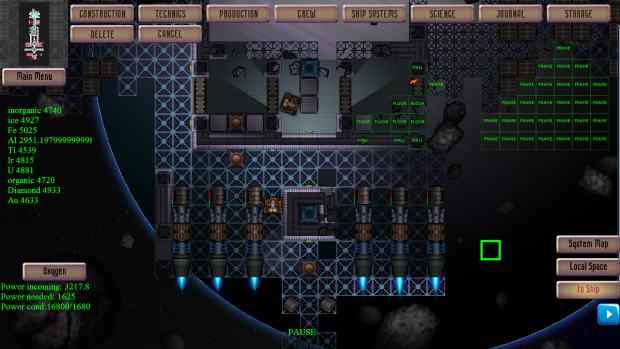 *operation of thermonuclear plasma rockets engines which consist of separate fuel pump, magnetic coil, combustion chamber and jet.
List of performed works during this week:
These bugs are fixed:

With incorrect placement of layers for the 3D-printer sprite;
With incorrect calculation of required movement speed for ship while connecting to a location;
With extra redrawing of location's sprites during their generation on the local space map level;
With the ability to destroy incoming meteoroids directed at the ship;
With orbit visualization above planets;
With incorrect direction choice made by the ship for avoiding obstacles;
With incorrect window operations for selecting a locus while connecting to a location;
With incorrect resource consumption during autorepair;
With incorrect oxygen level change on technic objects;
With incorrect operating functions for selecting technic objects around a set point;
With deleting/adding unnecessary/necessary mouse actions during a shift from one map level to another;
With the GPU loading unnecessary sprites;
With explosion distribution on a space's tile;
With critical error in 3D-printer animation;
With uploading unnecessary temporary images from the buffer;
With incorrect setting for first point of torpedo's exhaust on the local space map level;
With NPC "freezing" during the performance of a suicide task;
Other bugs;

Algorithm was added for ship avoidance of obstacles on the local space map level;
New triggers were added for checking quest performance;
Location algorithm template saving was modified with new parameters;
Work is being performed on the appearance of dialogue windows;
Ability to gain oxygen from hydroponic platforms was added;
Slot with fuel was deleted from the gas collector structure; from now on it deposits fuel directly into barrels;
New templates were made for pirate ships, which now gives them the ability to randomly appear;
Location creation was optimized for object type "asteroid";
A new operating slot was added for VI objects - "auto control of doors";
A window was created for selecting operating modifications for some types of technics;
New events were added, connected with quest points;
Algorithm of NPC's behavior was added for suicide action like "jump into deep space";
New object for container type "О2 balloon" was added;
New operating modifications were added for the gas collector, such as "collect O2 in balloons" and "oxygen supply from balloons";
We created a window for editing parameters of technic objects and NPCs;
Work continues on our technical demo and the location template for it;
Work continues on first official teaser of the game;
Work continues on the main storyline and polishing our GDD;A few new music tracks were created;
Screenshots compilation of build #0.027/34 from 01.04.2015