Hello, everyone!
We are publishing the twelfth article from a series about main Sol-Ark's features of gameplay - Control systems.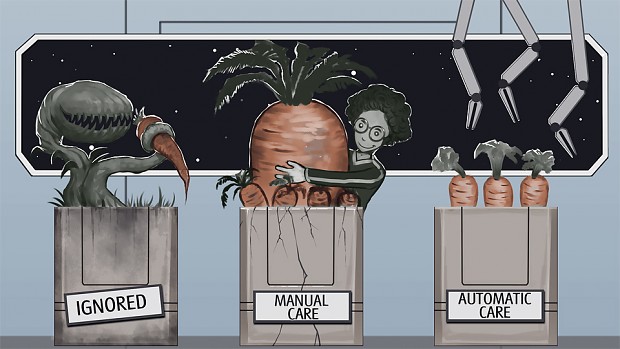 Monitoring your ship's systems could be a full time job. But with angry pirates, alien infections, and intercosmic masers constantly threatening your existence you can't always be micromanaging your
systems. That's why you'll have the ability to set systems to run automatically or be subjected to the errors of manual control.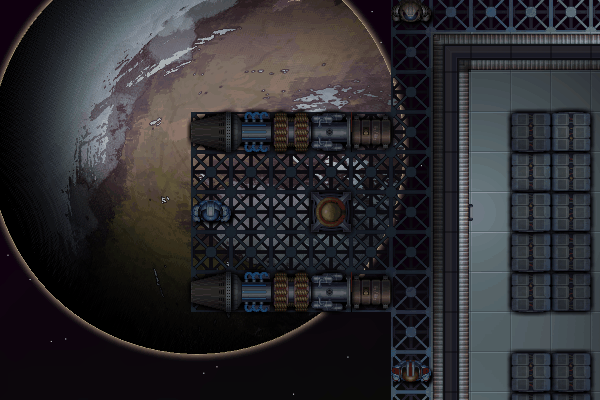 In order for airlocks to open and close automatically and for the hydroponic systems to replenish rooms with oxygen and food on their own you will need to make sure your V.I. processing capabilities are upgraded and functioning correctly. Otherwise you'll be manually selecting NPCs to manage these systems, and let's face it, not every astronaut on your crew is the brightest mankind has to offer.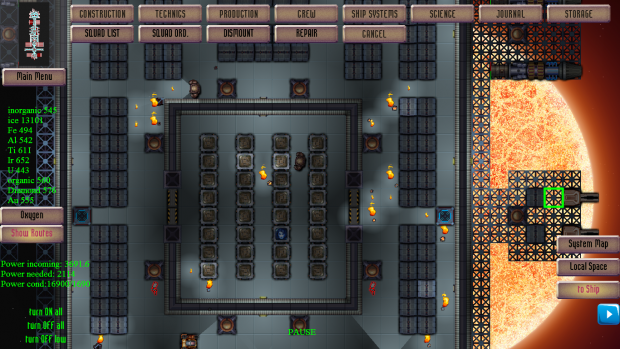 Manual control is subjected to crew morale, which can result in damage to technics and systems if the NPC is well and happy. This applies to flying the ship as well. Without a properly trained pilot you won't have full control over all your ship's engines. Ship weapons can also be set to automatically fire or controlled manually by the player to target specific areas for attack.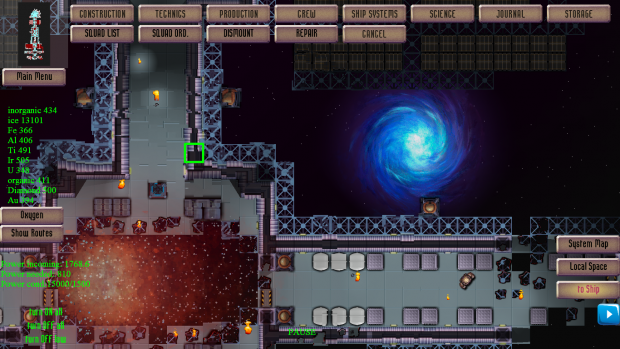 It's crucial to balance automatic and manual control so that your ship runs the way you want while introducing as little error as possible. No one wants to lose control of their vessel in the middle of a multi-ship fight and see all their crew violently taken hostage. Or maybe you do.