Today, we will be talking about the new bot AI that has been added to the game.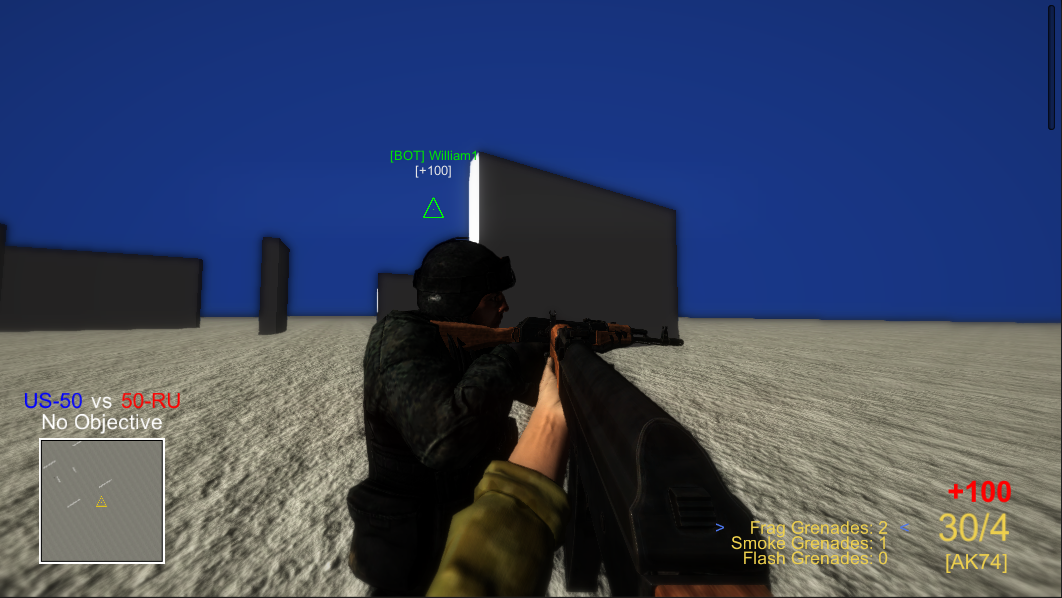 The AI was added to maximize game experience when offline or playing with a low player count. This enables players to enjoy the full 48 player multiplayer experience even without 48 players.
The AI uses the exact same remote player as the normal player, so there is no difference in shooting a bot. The bot currently is using the first revision of my AI, which means it is able to locate enemies, find its way to an optimal shooting position, and shoot at the enemy. It is able to use every weapon available on the team that it is placed in. Bullet dispersion is also added for bots to prevent them from hitting every shot and potentially being a nuisance.
Currently, the server host is able to select how many bots are on each team. The bots will show up in the server list, the scoreboard, and the killfeed, just like a normal player.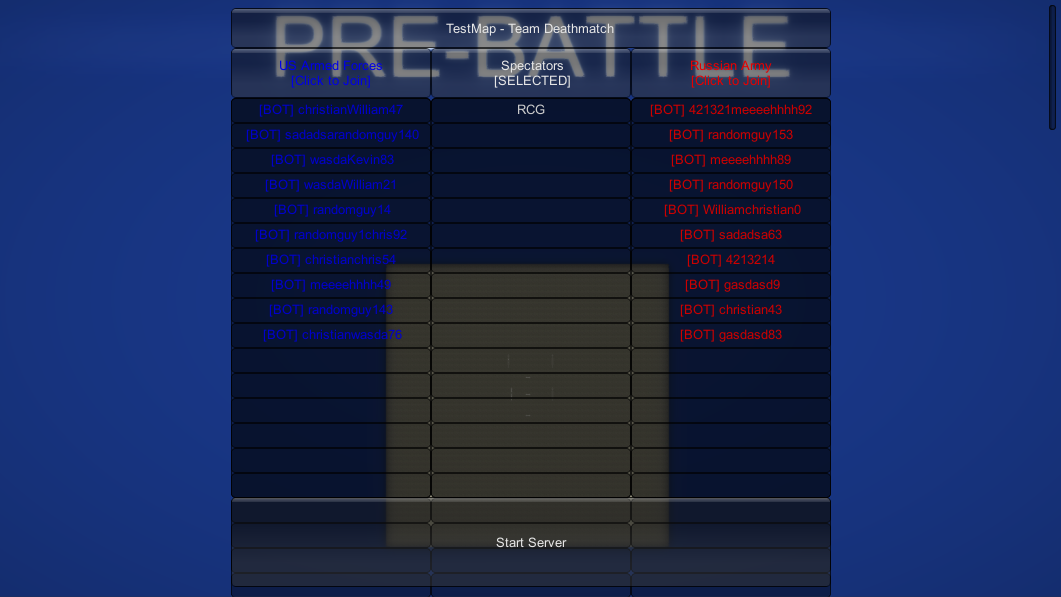 The bot selects a maximum of 2 names from a list of possible usernames and merges them in a random order, then adds a random number at the end to simulate a real IGN. The current name list was created just to test the names and will be heavily modfied.
Next up is the loadout menu.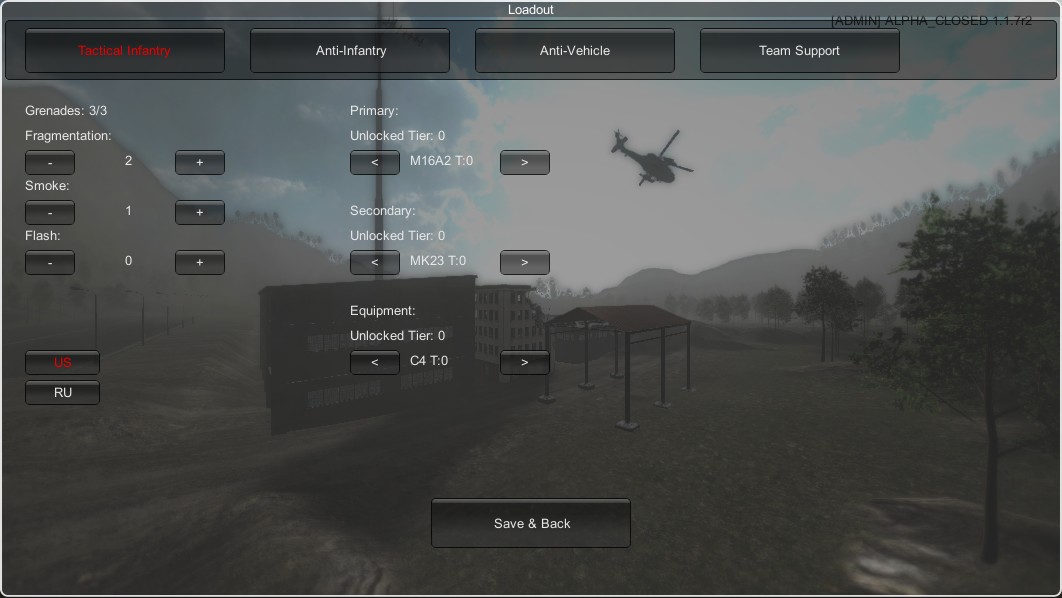 It was added to customize the 4 loadouts available in the game. This loadout menu is accessible from the in-game pause menu, or from the multiplayer menu in the title screen. In the title screen, you are able to modify the loadout of any nation/faction available in multiplayer, while in a match you are only able to modify the loadout of the faction that you are in. If you are in spectator mode, the title screen rules apply.
Thank you for reading this Societatem development blog and keeping track of our development of the game. Stay tuned for the upcoming Update 26!
- William,
RedCrusaderGames