We start off with the new wall destruction system.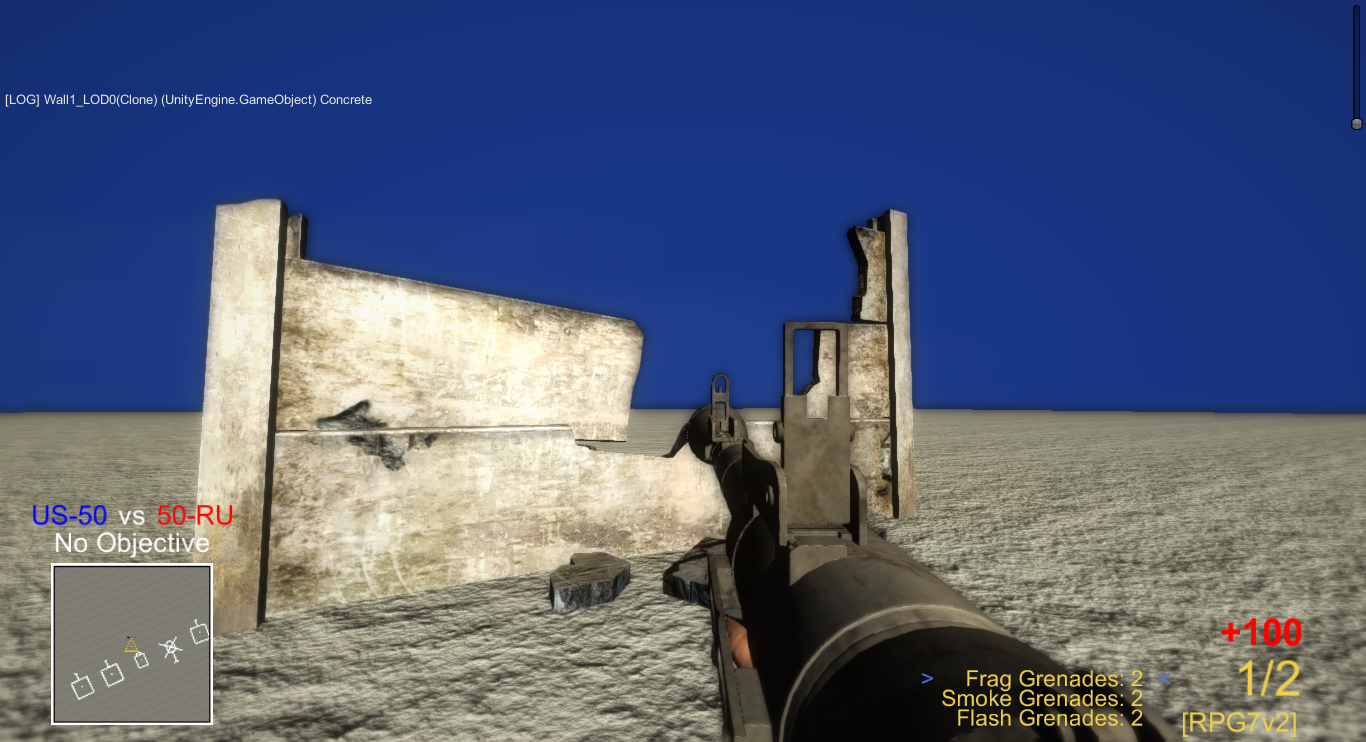 The walls will react differently to different methods of destruction. If hit by an explosion such as a missile or breached by a C4, a hole will appear in the wall for infantry to climb inside. However, if the wall is struck by a vehicle, the entire wall section will fall down, allowing the vehicle to pass through. Destructible walls have been placed all around the Krasnaya Dolina map to allow for more dynamic gameplay in the map. The entire objective point has been encircled by walls to allow for more strategic gameplay while capturing the objective. Keep in mind that these walls are place holders and they will be replaced when custom walls are modelled.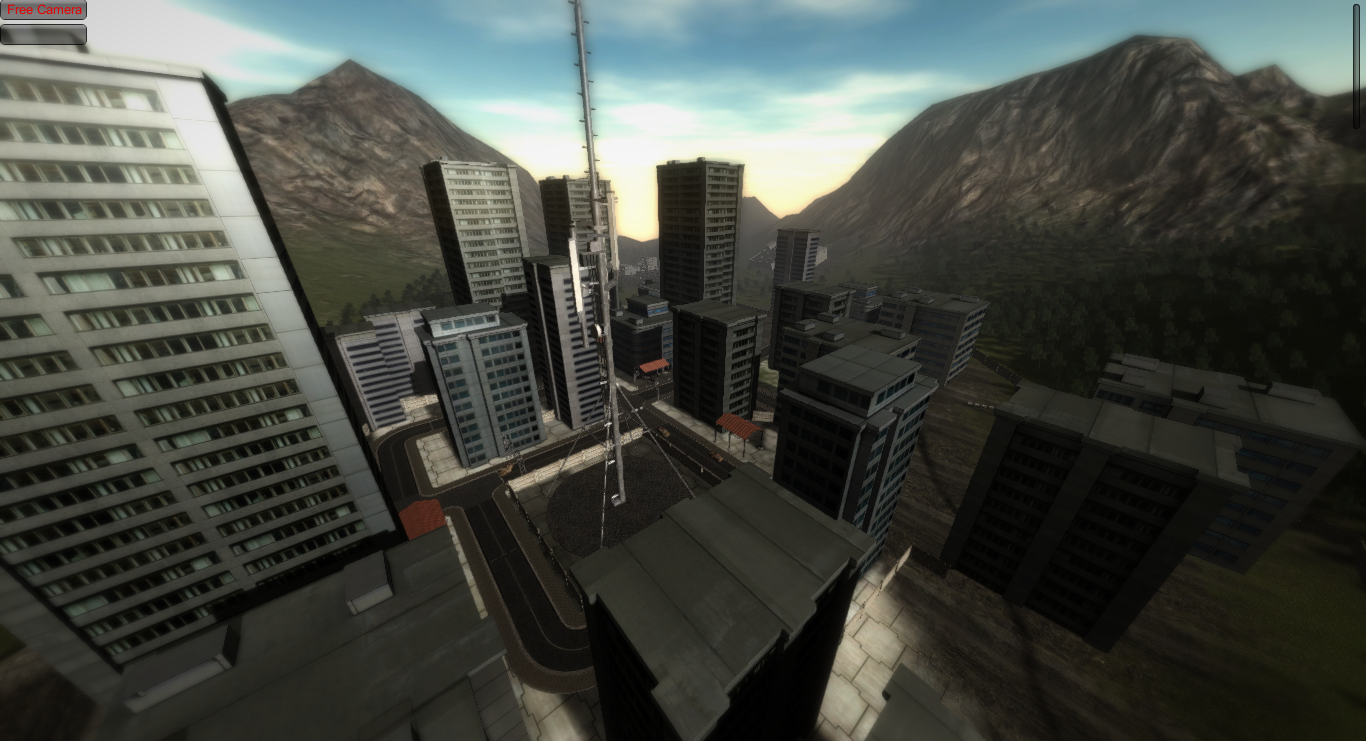 Also shown in this picture is the new spectator system. In the previous spectator system, the player was limited to spectate with a free camera. Now, you can switch between the free camera and lock-on spectating with the space key, and switch between spectating POI's with the LMB and RMB keys. You are currently able to spectate players & vehicles.
Another feature added to the game is the objective GUI.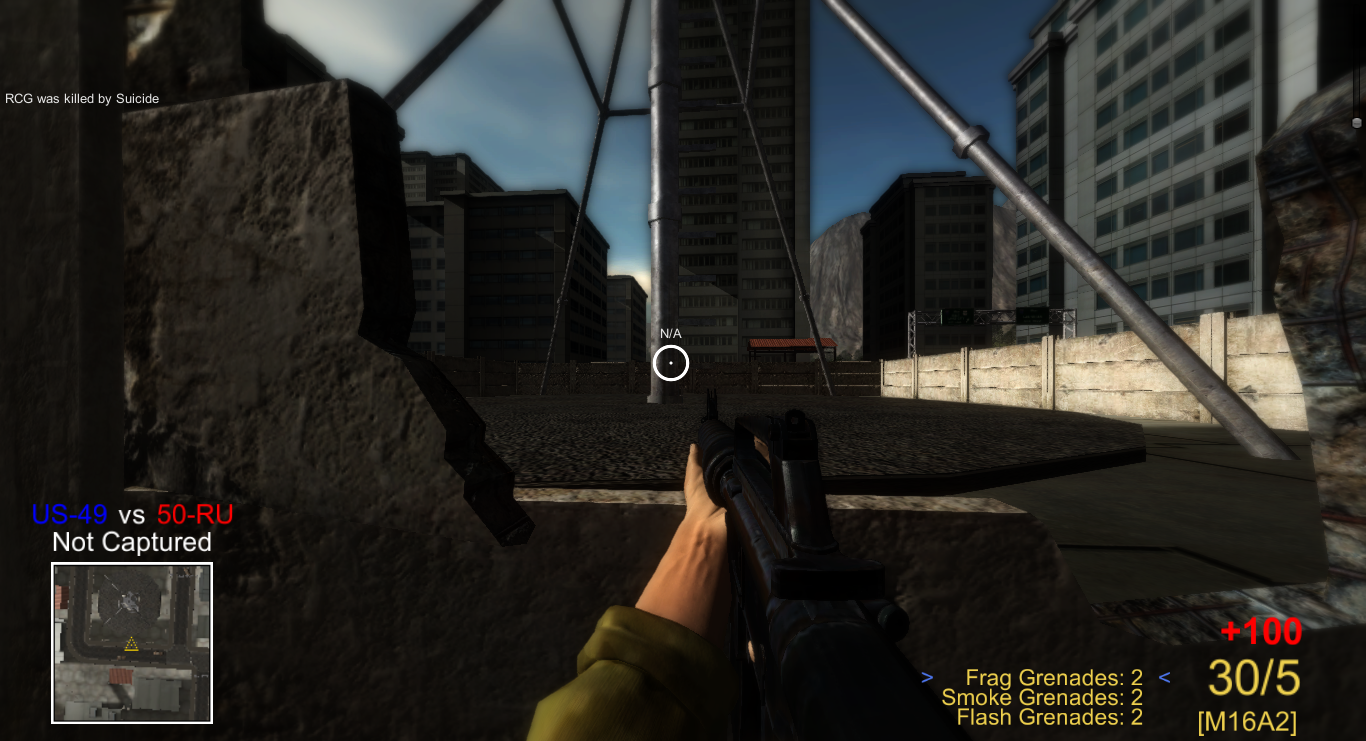 This GUI will change according to the team that the objective is captured by.
Many minor changes have also been added to the game since Update 25. For example, bullets now instantiate different particles depending on the material that it hits. If it hits a concrete wall, concrete particles will spew out. If it hits wood, wood particles will spew out. Teammate GUI is only shown if the teammate is less than 300 meters away from you, and many other things.
Thank you for reading this developer blog, and please stay tuned for the upcoming Update 26!
- William,
RedCrusaderGames