Now that the my day job is going back to a normal schedule, I can finally focus more on Four Realms.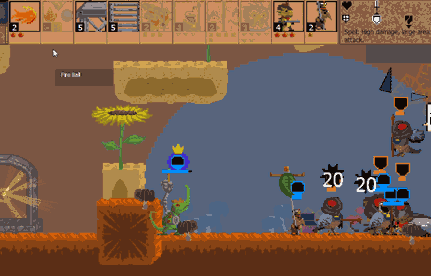 Learning How to Market
Probably my biggest weakness is sharing. I have no idea how to properly show my work. Both in the simple terms of, well, where? And also in terms that people other than me can grasp the game without me sitting next to them. That being said, I'm making progress! I have a better tag line:
Play a powerful guardian wizard saving the fantasy, animal realms.
It still needs work since it doesn't roll off the tongue. But it does capture the essence of the game nicely. (All suggestions are appreciated.)
Also gifs. Gifs are awesome. I should have started with these.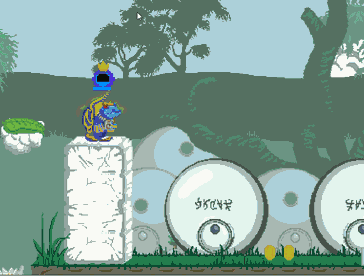 AI Update
While I'm mostly still working on the whole how do I share my game thing. I have eked out a little time to actually work on the game. And that time has gone towards AI.
Basic Line of Sight checking
Better enemy following routines
Better range checking