Yeah, so November has come and gone, OreSome is still under construction. However, December is another month, and it is the one in which an Alpha shall be made available! Baring unexpected doom, it should be towards the end of the month on Desura.
In game related news, if you squint carefully at this: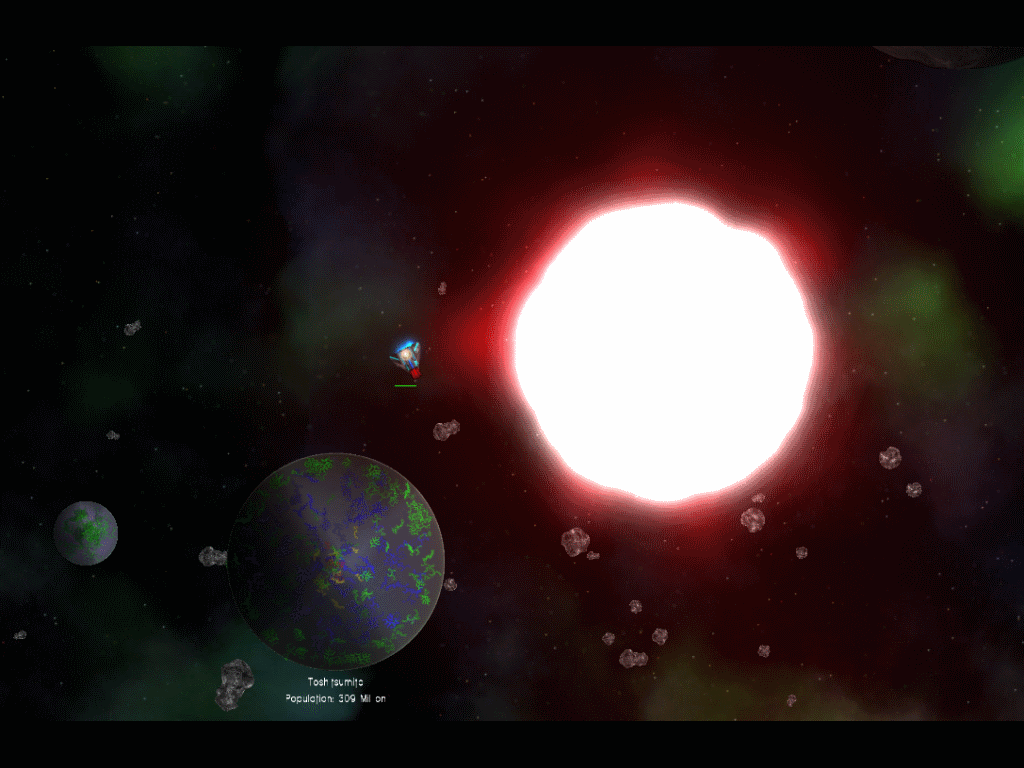 You'll spot a couple of newish snippets, including the new planet visuals with better ore, shadows and such, as well as randomly chosen names and populations that decrease when you mine ore from them. You murderer. The Builder Bot in the image also has full upgrades that can be acquired as the game progresses, each of which changes the look of the ship and greatly improves its capabilities. This includes a Stealth Shield, a Mining Laser and more.
More to come soon - sooner than the previous gap between updates with any luck at all.