Greetings, Mountaineers!
Now we are on the 11th DevBlog. Last time we took a look at thebase and showed you the mysterious stranger that will be waiting for you there. In this DevBlog it's time to select the mission. Today we'll take a look at the mission table.
Lets get into it!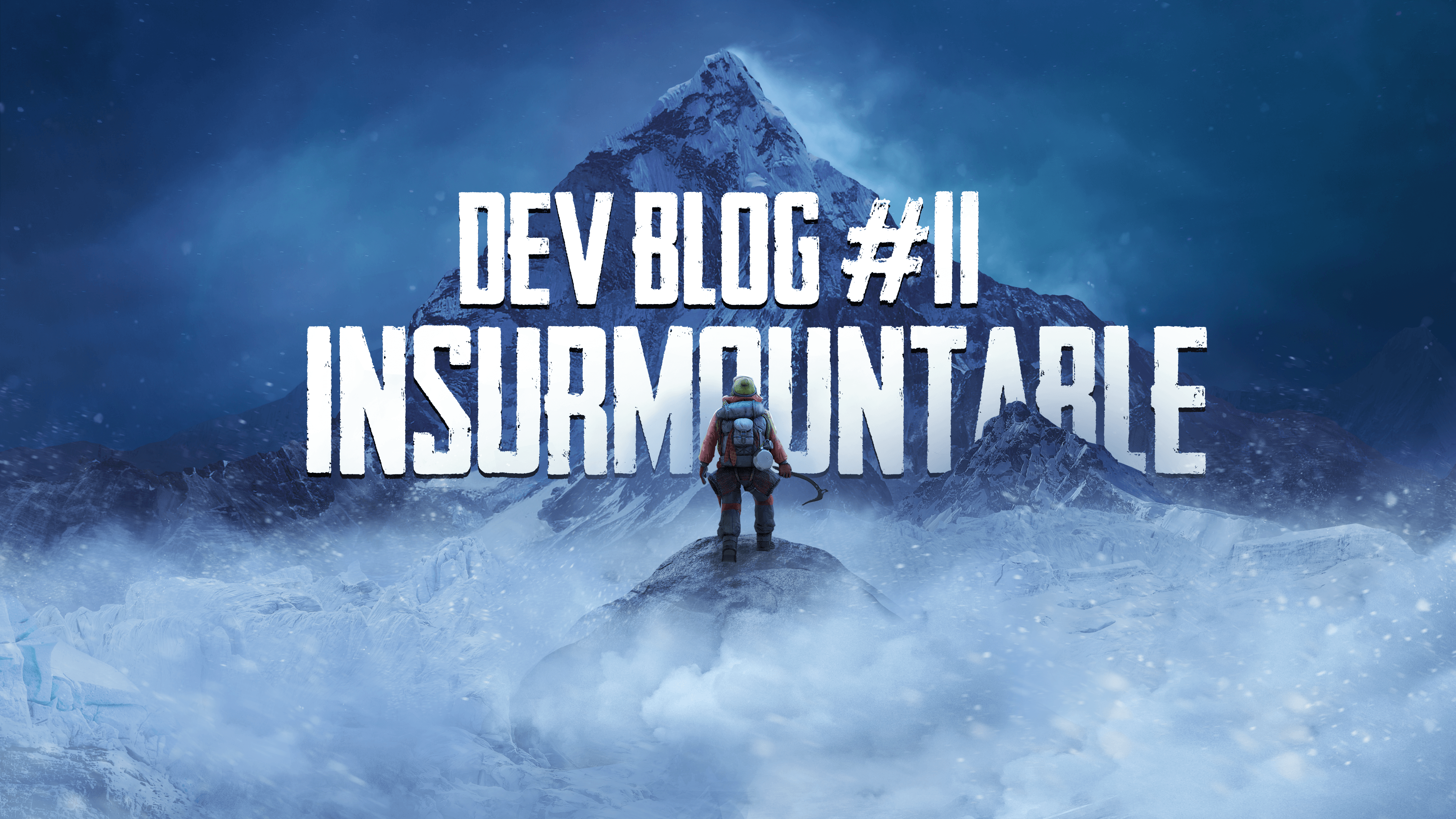 One problem that bothered many about Insurmountable was the low variation of the three consecutive mountains. The new base now offers us the opportunity to better address this problem. Much more possibilities than just preparing for a total of three ascents.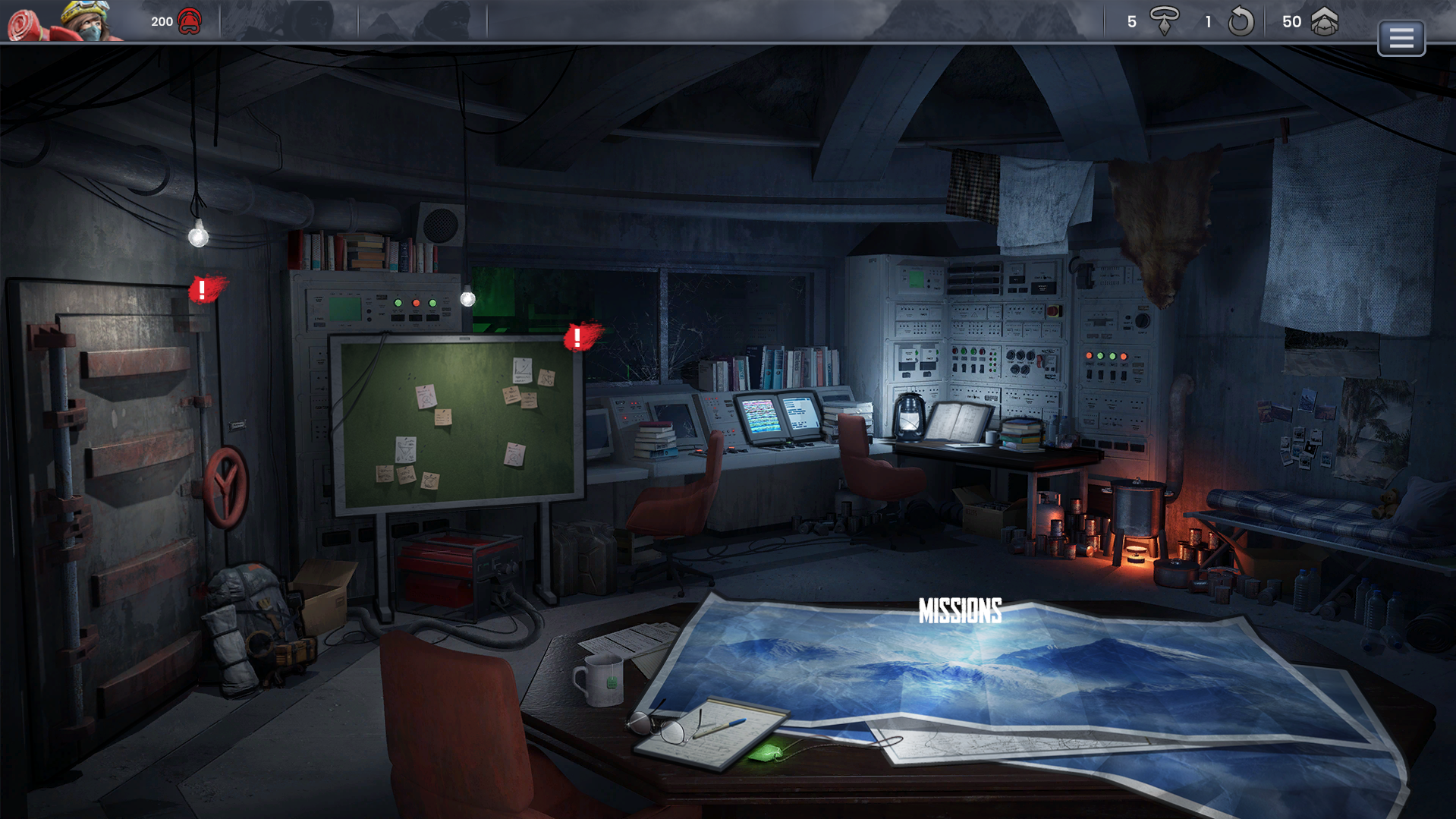 In addition to the big climbs of the three mountains, there are also a lot of side missions. We don't want to give too much away, but these missions won't just be about reaching the summit. You can take a look what the selection looks like: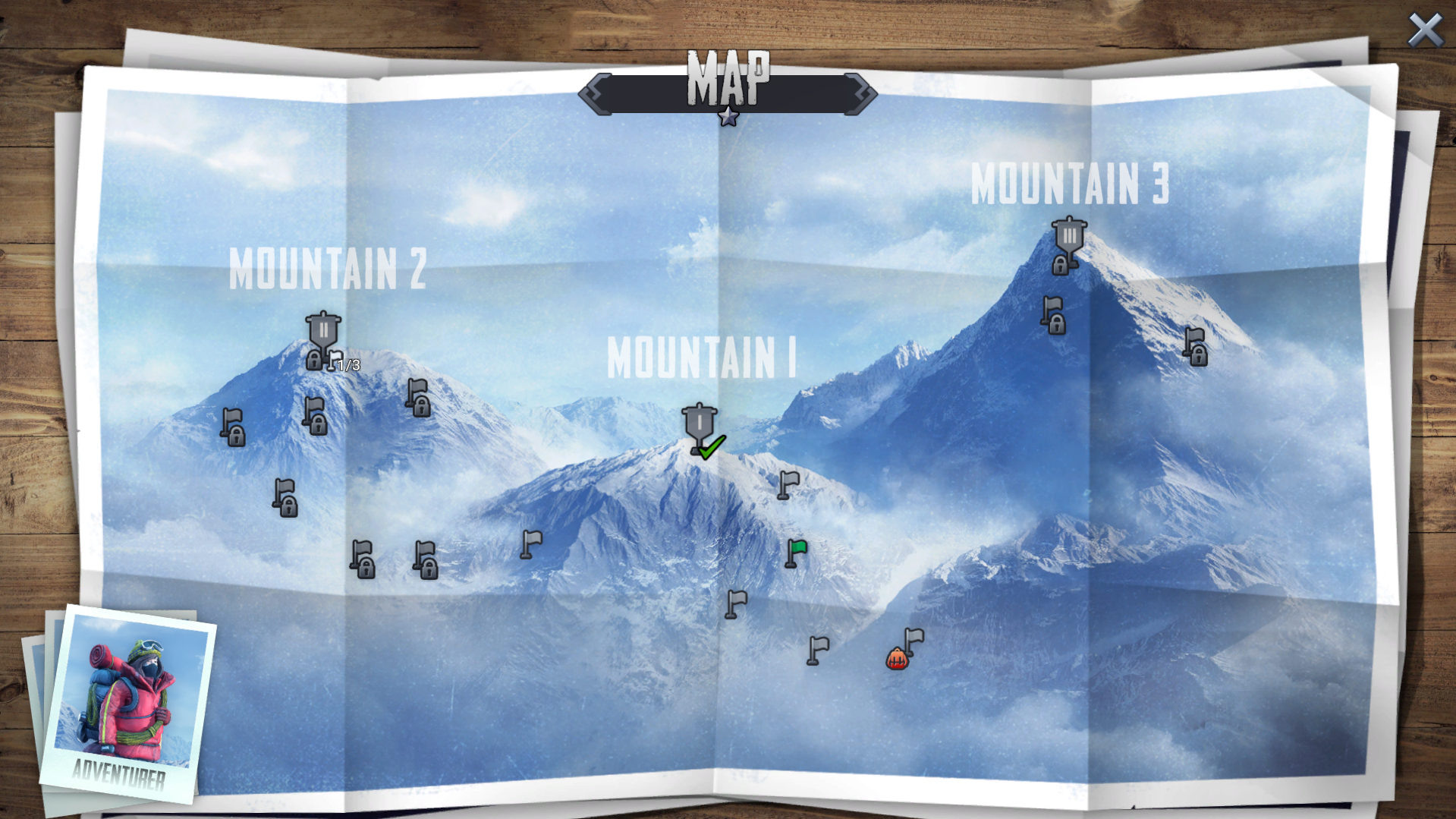 The Map is divided in three regions, each with one major mountain and several side missions. The player needs to play a few side missions in each region before they can start climbing in the next one The player himself decides at the mission table which mission he wants to pursue next.
The individual missions vary much more strongly than the three Mountains in the old version. Now you can clearly see what weather conditions or other modifiers await you before the mission. This way you can better prepare for the respective mission and who knows, maybe you'll find new allies in some of the side missions. The mountains in the new missions are characterized by an increased random map generation.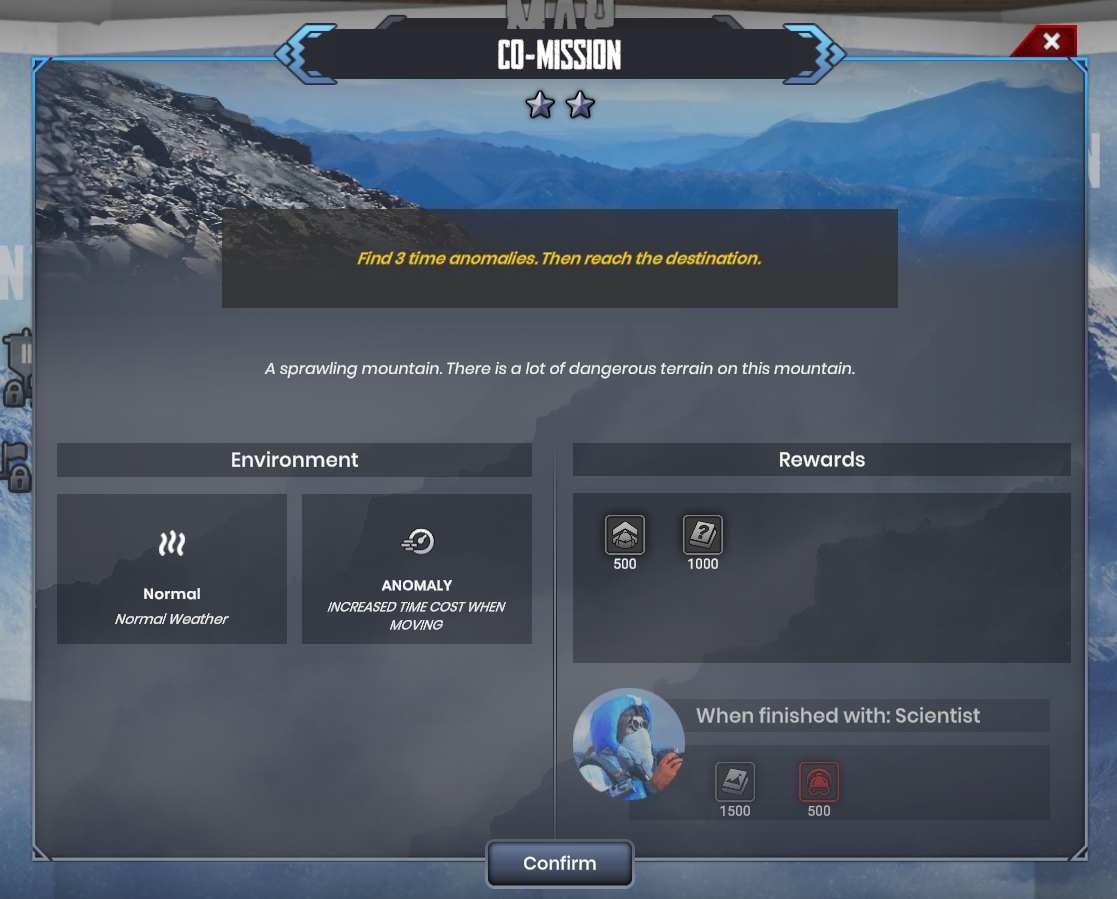 Thanks for reading our DevBlog.
If you want to support us and be part of the community feel free to follow us on Twitter or join our Discord. There you can also send us your ideas, suggestions and wishes for the game or discuss these ideas with the other members . Now that we've selected a mission, in the next Dev Blog we'll look at how you as a player prepare for your mission and what else there is to discover in the base.
We hope you can overcome the insurmountable in your life. Have a nice day!