Backgroud
I've been working on the balance of the design of the map with the amount of alternative paths that exist for the enemies reach the base.
First let's remember how was the design, with a single path divided into two routes (left/right) and a secondary path was highlighted between the scenario.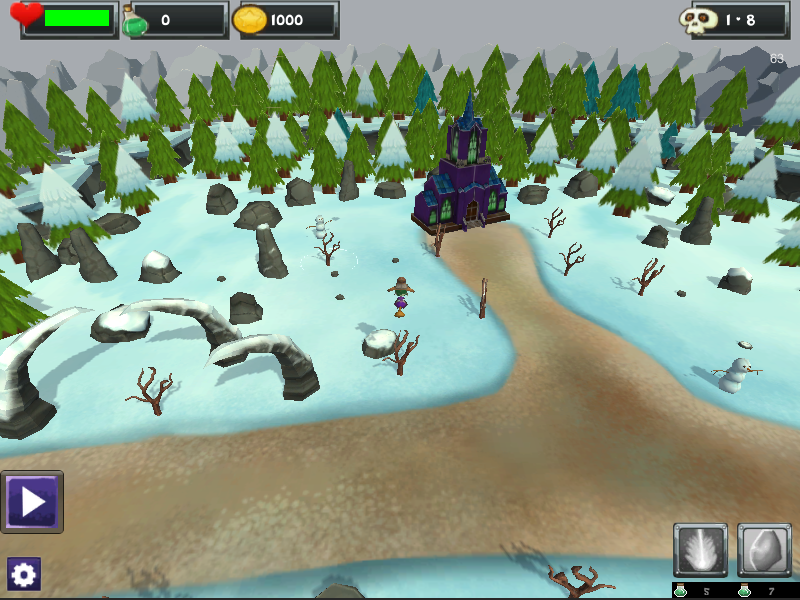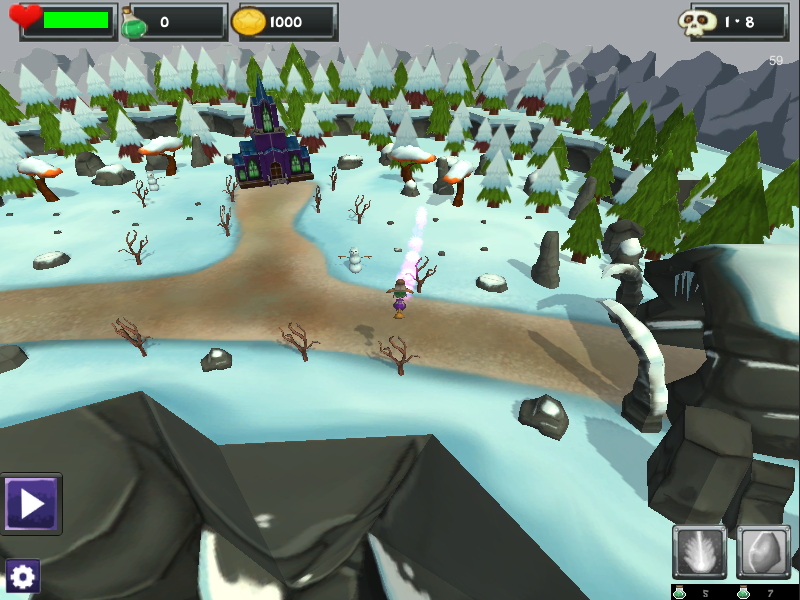 The main adjustment made was put clearly the alternative paths and also improve the assets of the game, added a few new models and also others with different textures according to the environment.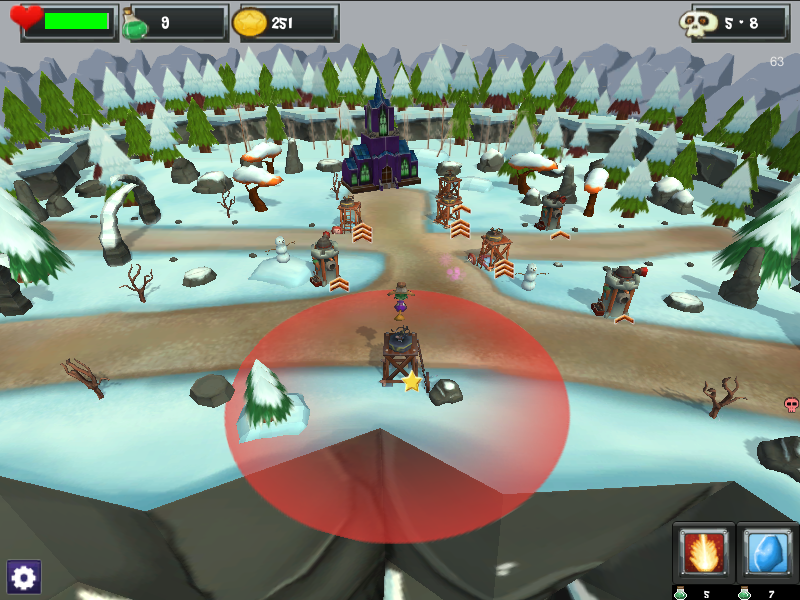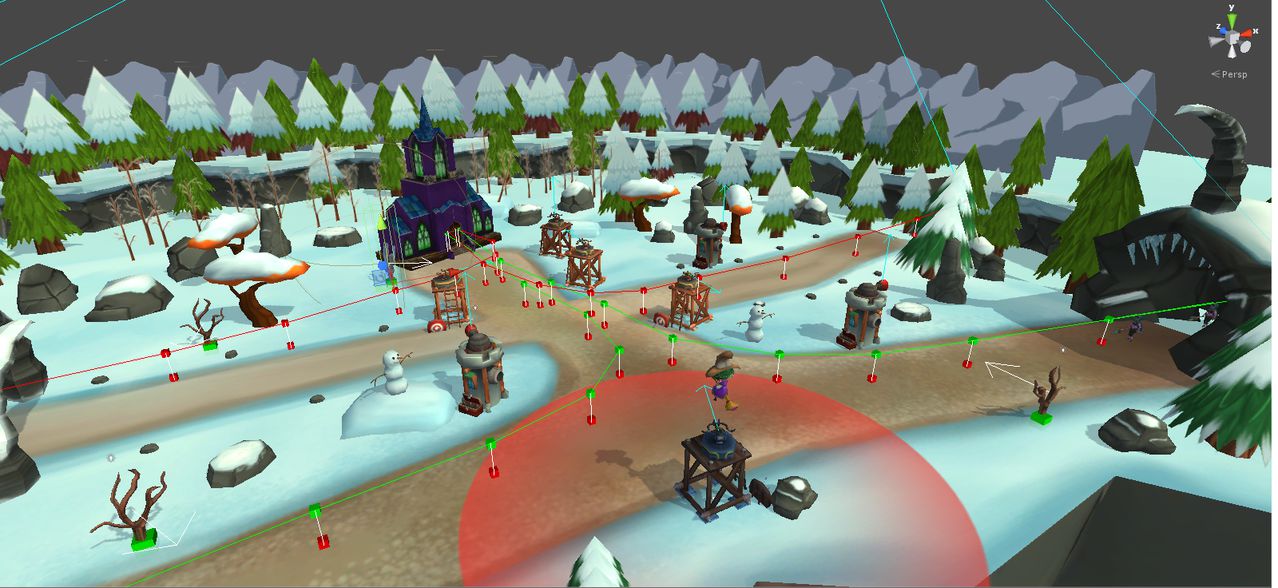 Finally, I believe that in terms of design the scenario is already complete, and that I can now focus on the gameplay really i.e. improve the waves and the balance between towers and enemies.