And the Armies Grow
Four more characters have been added. Sea Snake Corsair, Pontiff Cardinal, Mole Spearman, and Angelfish Archer. A fun batch of random powers. Like all characters, I strive to make each a unique play experience. This is usually best shown by their alternate attacks. The Angelfish can do more than shoot single arrows, the archer can also launch a barrage for crowd control. The Mole is a small character with a lot of heart, his alt lets him charge blindly into enemies.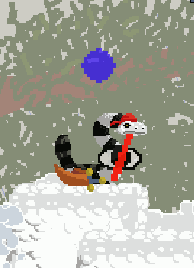 The Sea Snake turns invisible when wet.
Spells Galore!
I managed to get eight spells in this batch! To be fair, they were pretty simple buffs of existing stats. But added to spell lists they add that extra spice.
Attack, Pierce, Flight, Dark Vision, Heart of Fire, Soul of Ice, Shell, and Heal. I also took the opportunity to switch the Realms of a few to work on balance.
50% Content!
Oh man, roughly half the content is in the game! Keep in mind this is 50 % content, not 50% complete. It's hard to measure polish, balance, and final product. Still, it feels nice to have a big chunk of the game done!
Blog
Want more info on Four Realms? Check out the newest blog entry on the Raccoon Thief.
And now the good bye gif: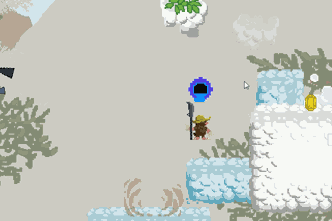 Look at the little guy go!
Thanks for reading. Feedback, questions, and suggestions are always welcome.
-Del
P.S. Also let me know if you'd like to watch Twitch live stream of Four Realms. I've been considering doing streaming play-through.