After many months of work dedicated to Sanctuary finally came time to take stock of what has been done and final conclude work on it. I would also like to thank some persons for helping with the project, without them this project would failed.. :D
Zahar - thanks for new models introduced to the game, for the inspiration to work and for many hours devoted to this modowi.
Psathka - thanks for creating and adding new models to the game.
Nekross - thanks for creating many interesting descriptions of creatures.
Kyoshiro - thanks for writing awesome biography for heroes and descriptions of cities.
Asderuki - thanks for creating great portraits of heroes.
During this long period of time, we managed to do all the promises that I made at previews to update, which includes: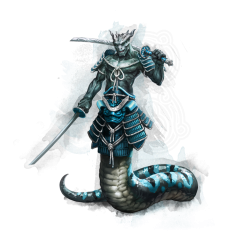 º new unit at the seventh level - Kiriny,
 º refreshed models of alternative level of the sixth, fifth and fourth,
 º new balance of units (all units have gained new stats and skills),
 º some cosmetic changes in the names of creatures,
 º new models for the heroes and heroines (a total of eight new models),
 º all the heroes have gained their own names and biographies, and the cities their own names and descriptions,
 º new sounds for creatures,
 º new look of the arena siege Sanctuary,
 º heroes specializations are modified and a few other odds and ends was added .. ;)
I must admit that the creation of this city gave me a lot of satisfaction and fun during the work time, from time to time i had some new fresh ideas(eg. when creating a model for the heroine i decided to give the individual models for all the heroe, because that the work was prolonged), which also wanted to bring into force, and most of actually introduced..
What else I wanted to do but could not at this time? Of these the most interesting things is definitely worth mentioning Kraken(was created on the basis of this from the movie Clash of the Titans), which is supposed to be a unit of the seventh level, anyway i gave up the idea, but ultimately I am satisfied with what has been done and I hope that you too will be satisfied playing this mod... enjoy! ;)