Been a while since our last update but things have been moving apace on the development of Smith and Winston, as you can see from the gifs below.
We've still away to go but as well as continuing asset creation our editor is coming along really well and is rapidly becoming a powerful tool, Dazza the brains behind this will post a bit more on this in the next week.

One of our test levels in action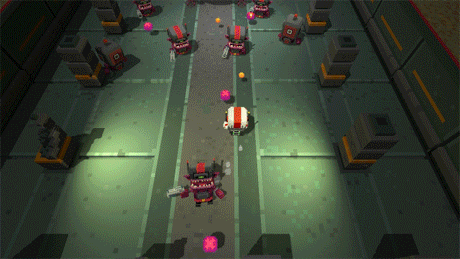 Placing prefabs and set dressing to get an idea of the final look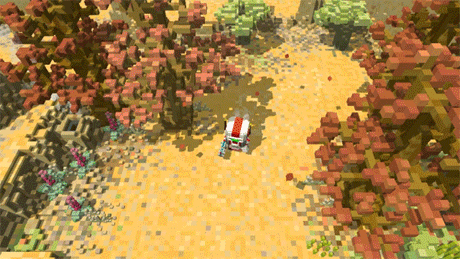 So where are we in the development? well at the moment we've got a solid pipeline, from voxel modelling (we're using Qubicle a really good voxel modelling program from Minddesk).....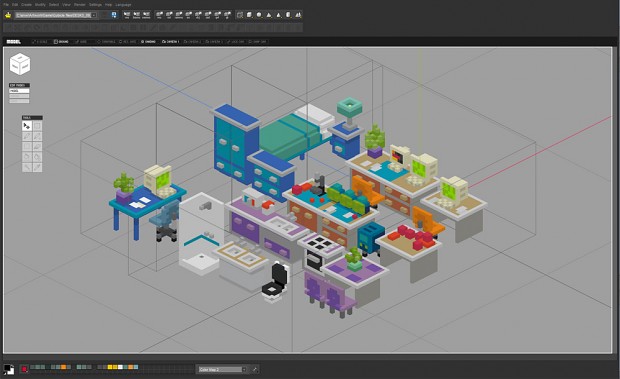 .....through to our editor, which we're using to build the levels, prefabs ( basically templates which allows up to set up new instances in a scene and so any edits made to that prefab are immediately reflected in its instances, really useful and works in a similar way to Unity) etc and from this we've been working on getting the basic core loop of game.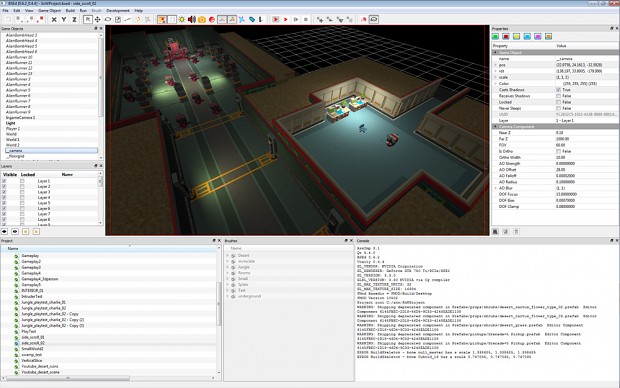 Basically can we make dodging, shooting, just the simplest of interaction with a couple of enemy types fun?
The theory is If we can do this with just the the very basic frame work of a game then we should have something solid to expand and build upon. Some of the gifs shown are from our test levels where we've been tweaking and adjusting parameters to get something that feels great and is engaging to play. So have we achieved this?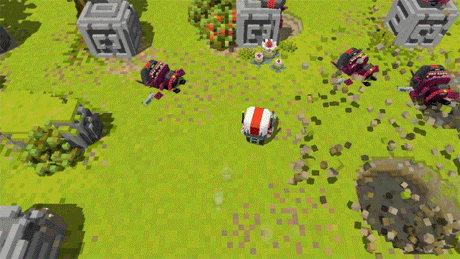 Yeah I think so.....but I am a bit biased :)