SMALLAND IS A GAME THAT YOU HAVE TO SURVIVE AS A MINIATURE PERSON
Suddenly you have been shrunk.
Without knowing why, you found yourself in the world of small creatures. Why that's happened? Have all the humanity been shrunk or are you alone? There are so many questions that you should answer but before you do that, you must find a place to hide, because you didn't feed your sweet squirrel for a long time, and it's starving now.
With Smalland, lots of terms of survival have been changed and appeared quite a detailed game. The wind can blow your items, even your building if you didn't build it strong enough. The rain can be pretty dangerous, it can cause puddles. You're really small, and puddles are not just puddles anymore.
As a tiny person, there is a huge adventure that is waiting for you full of the lively ecosystem and great moments. You must be careful and craft creative items for staying alive in this crazy world. And if you want, your friends can join your adventure.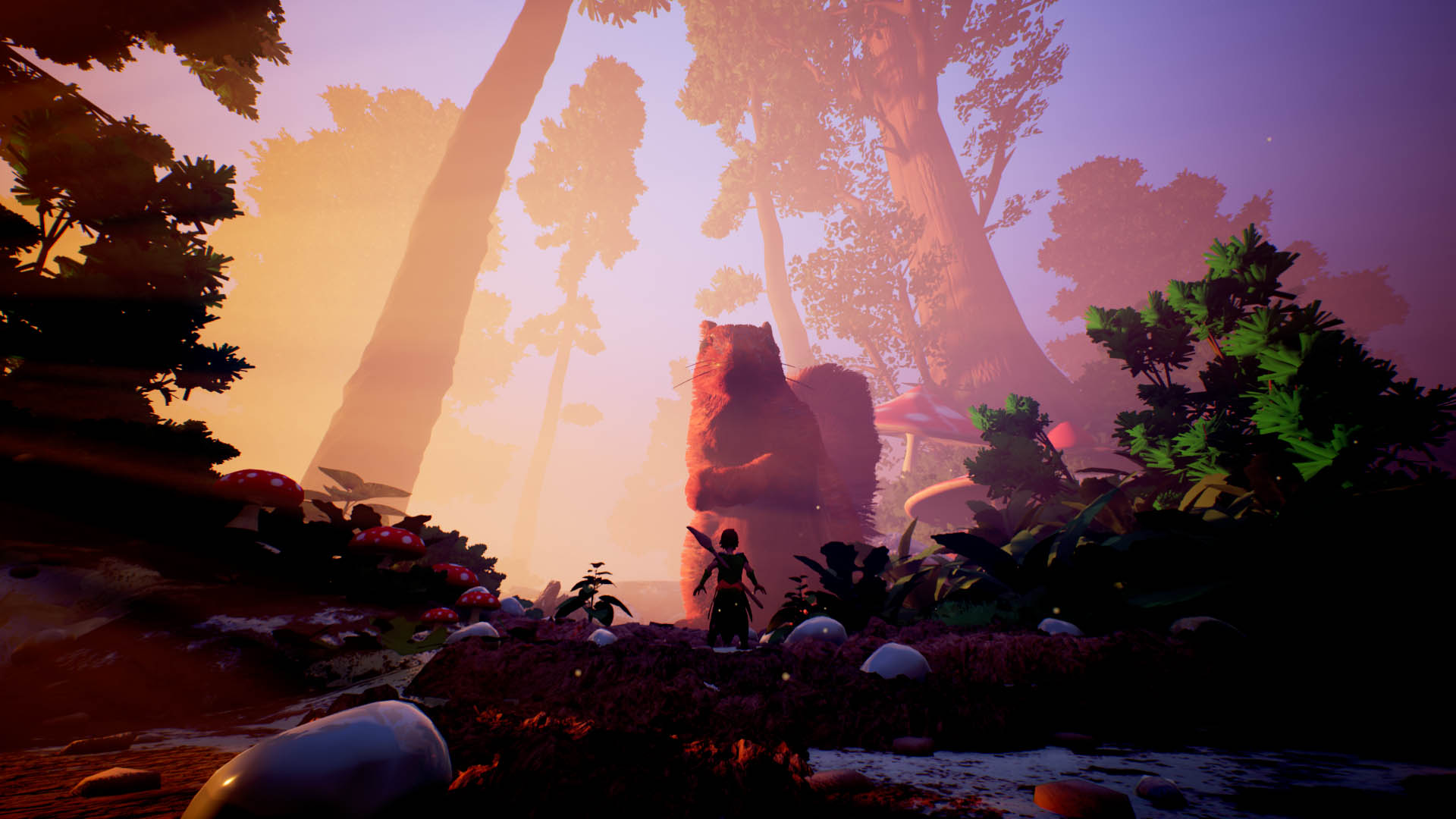 CORE FEATURES
STRONG ECOSYSTEM
One of the most powerful features is having the really strong ecosystem. Animals have to survive just like you. They have to find a place and food and sometimes they become really dangerous for you. Ants can steal your items, you can be a meal for rabbits. Animals can kill each other and it may lead to an increase in animal populations. For now, we haven't implemented it for every animal yet. But we will.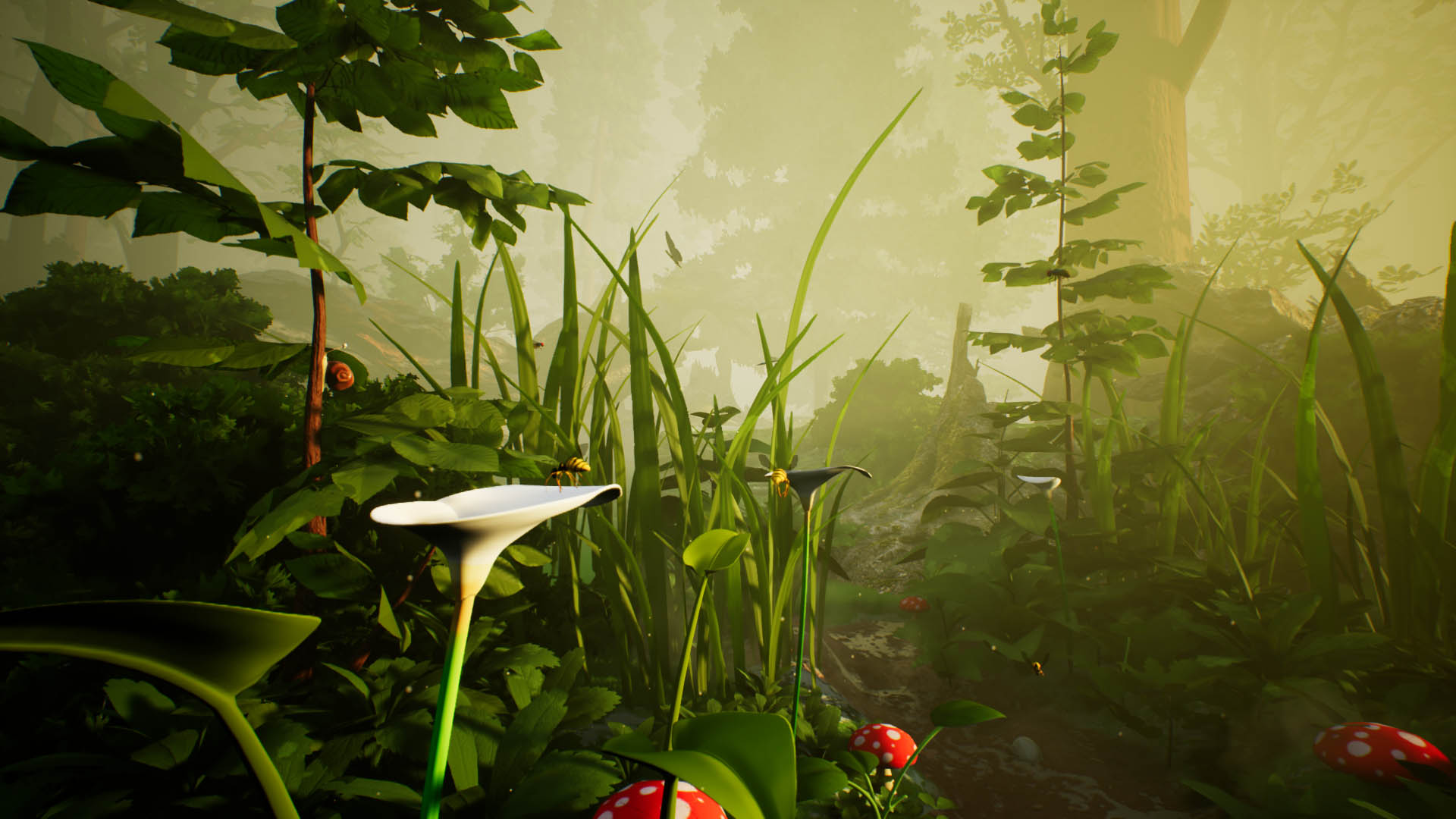 HIGH-DETAILED WEATHER SYSTEM
In Smalland, The Weather is more than just a feature. As the weather conditions directly determine the behaviors of the animals, it makes nature incredible change. The Rain can turn the terrain into a pond. Weather conditions are important elements that you have to be really careful.

FLOOD SYSTEM
When it rains for a time, low or pitch surfaces can be flooded. How much it will damage depends on rain type and how long it happens. You should be sure about your building is not built on a low surface. For now, this system is not physical because of optimization issues but we want to improve this system and unfortunately, it's not possible without Indiegogo campaign.

WIND SYSTEM
If the wind is strong enough, it can blow so many things away. Your items, your building, even your body. So when you build something, you must choose the right place or make your building strong. You must deal with the wind. If you are outside, trees or giant things can be a lifesaver. And don't forget, you can make the wind your friend and you can have fun with it.
EIGHT-PLAYER CO-OP
Connect with your friends through an endless adventure and challenge that will test more than your skill! Check the leaderboard to see where you rank around the world. If you don't care the leaderboard, it's not a problem. Just have fun!
WE NEED YOUR HELP
We want to build strong connection with you. There are lots of ways to do this. Share your ideas, ask your question and help us.
Join our Discord community: Discord.gg
Twitter: Twitter.com
Instagram: Instagram.com
Youtube: Youtube.com
E-mail: playsmalland@gmail.com