Controller Assignments
Our code master just added the controller settings to the game options! And the cool thing about this is that the two players can share the same caracter control and decide who's going to kill or walk and jump!!!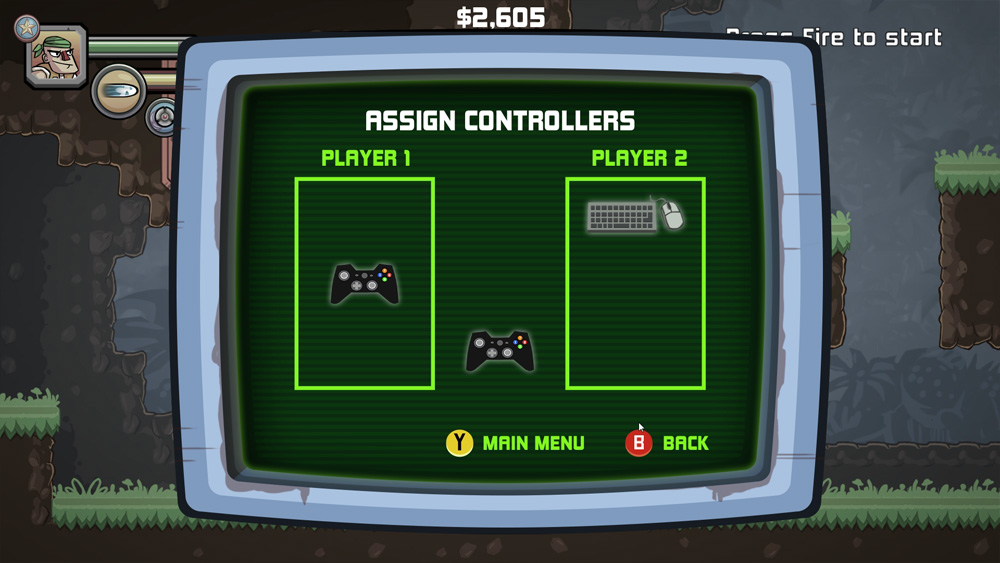 How rewarding is to kill a boss in Greedy Guns?
Check out the boss's dying breath!!! Mother Roll gives a lot of money!
Swarm!!! And much more enemies to come!
There are truly hard enemies to kill in this game. Really. And they can drive you crazy! Look at this swarm of flying bugs that will eat you alive!
Probably the next post will be in the Demo release, so stay tuned and follow us!!!