Defeat the Aether!
The first final level is in along with two random missions! You can play the game from start to finish! Along with this I've been working on the look of the Aether; as well as two non playable character types for the final level. I love the look of the enemies! However, I've decided not to share them, some things are best left a surprise.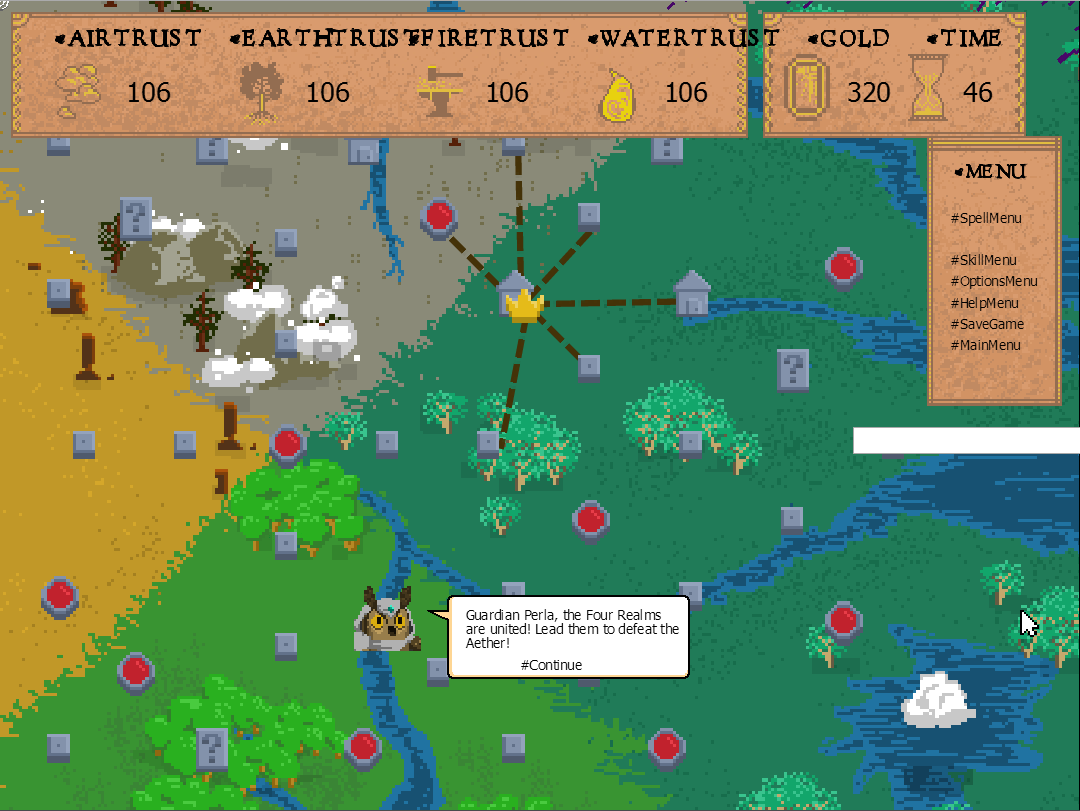 Slow Down
Unfortunately, as is the case with indie game dev, the real world rears its ugly head. I am not employed or paid to make this game. Four Realms will be undergoing a slow down in work, to accommodate the fact that there are things in the real world I have to take care of. Progress will still be made, news will be posted; only at a slower rate. I hope this slow down only lasts a couple months but you never know how these things will work out. And maybe at the end Four Realms will be ready to start making the transition to the market.
Sorry for no gif this week. As always thanks for reading; any thoughts, suggestions, and questions are always welcome.
-Del