Work has been really busy for a while now but I have still forced myself to work on Book Ends for around an hour a day. I know in the long run that every lit bit pays off so I put on Mythbusters and Dirty Jobs episodes I've seen 100 times before, brew a cup of coffee and open up my project. Some days are definitely easier than others and I have become a bit out of touch insofar as news is concerned (which, if I'm being honest, has been a bit of a relief to say the least), but I am making progress step by step.
This article will cover half of the progress I have made in the last few weeks of having this schedule. I focused on two things that I chose specifically because they don't require long spans of my attention; they are the kind of things you can do for a bit every day without losing your place. First, I needed to take that hesitant step from real-time shadows to lightmaps, which will be the focus today. This weekend I will likely share the ways in which I have refined my level design/building process, which went hand-in-hand with the process outlined below.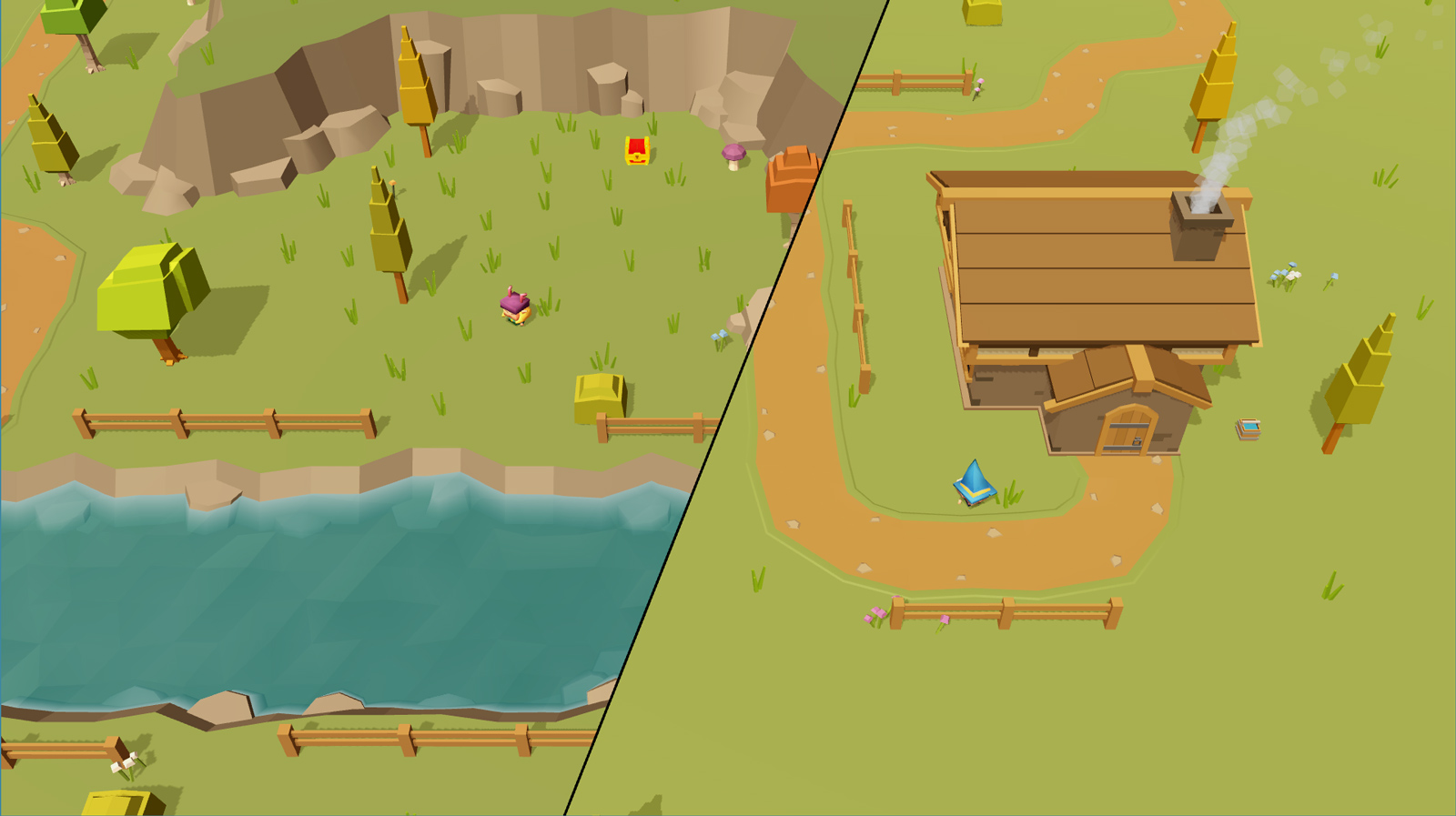 For comparison: Split-screen from before I started to rework lighting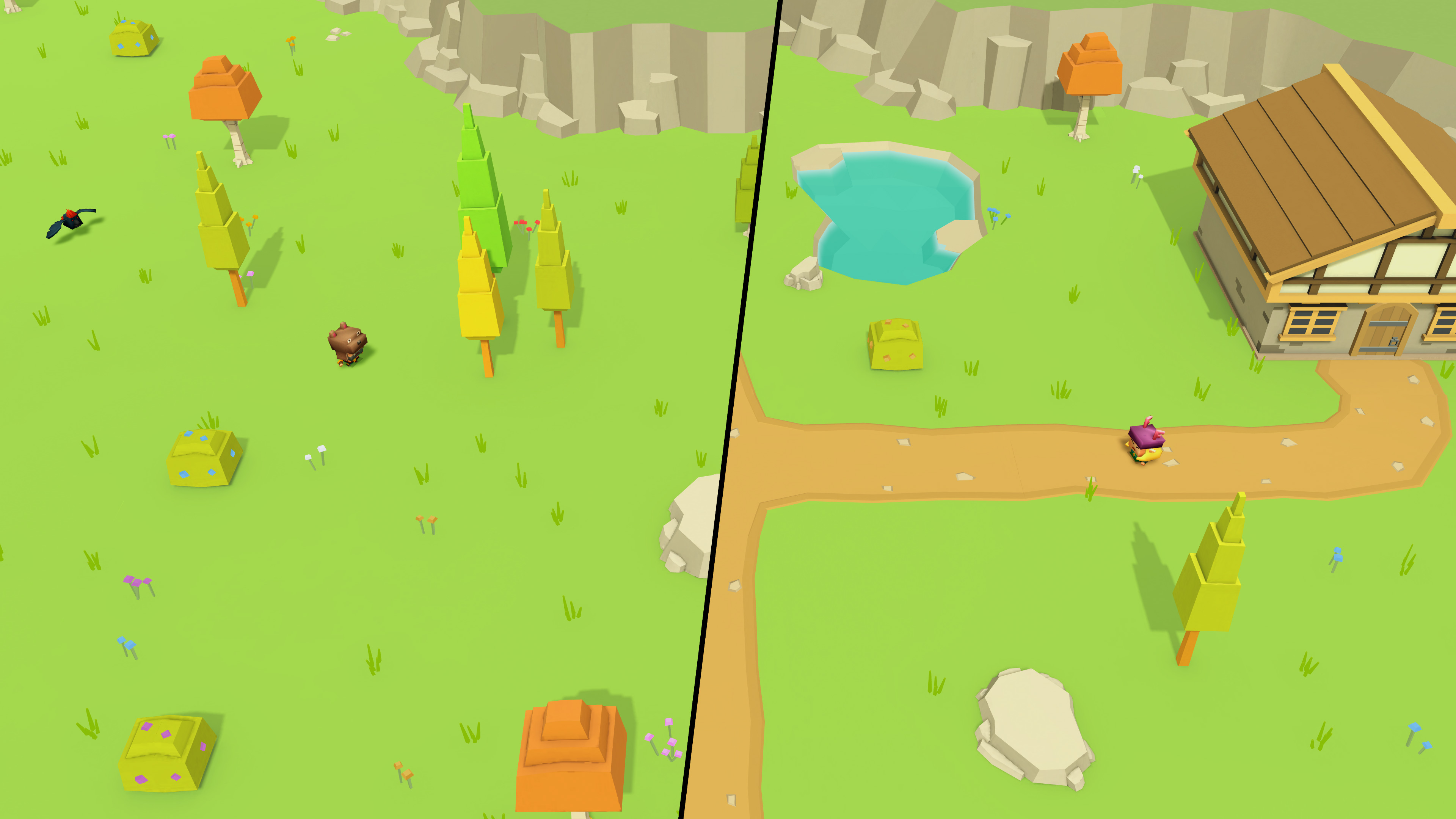 Updated split-screen without AO

To put it bluntly, I don't like lightmapping. I don't like the draw on my CPU, I don't like waiting to see what I just added to get lit properlyly, and the entire process is likely the first (and perhaps only) thing I would gladly hand off to someone else. It is, however, worth it in the end and so I sucked it up and decided that while work was so busy, this would be my main focus. I knew I could just leave the computer to do its thing after I was done making adjustments, so I just made sure I put in my hour before I would be away from the computer for an extended time. That is exactly the schedule I used: check yesterdays lightmap results, make adjustments, let the lightmaps bake while I do something away from the home office - be that dishes/cleaning, sleeping, or a run to the store - rinse and repeat.
It definitely wasn't ideal, but it was an effective use of that bit of time I set aside every day for Book Ends, and I can't really argue with the results. That is not to say they are spectacular by any means - I still have a lot of small adjustments to make and there are things that are still nagging me every time I hit play in the editor - but this is a big improvement in my opinion and I am very confident moving forward that this will be close to final "look" of the game. Just about every model you see in these screenshots has had its UV map adjusted as well (I am using a color palette with vertexes mapped to specific colors for all my environment models), and I still have a lot of models to update, but my plan is to adjust them as I need them while building out the level. I'm also looking forward to building some more props to play around with once my work schedule lets up a bit.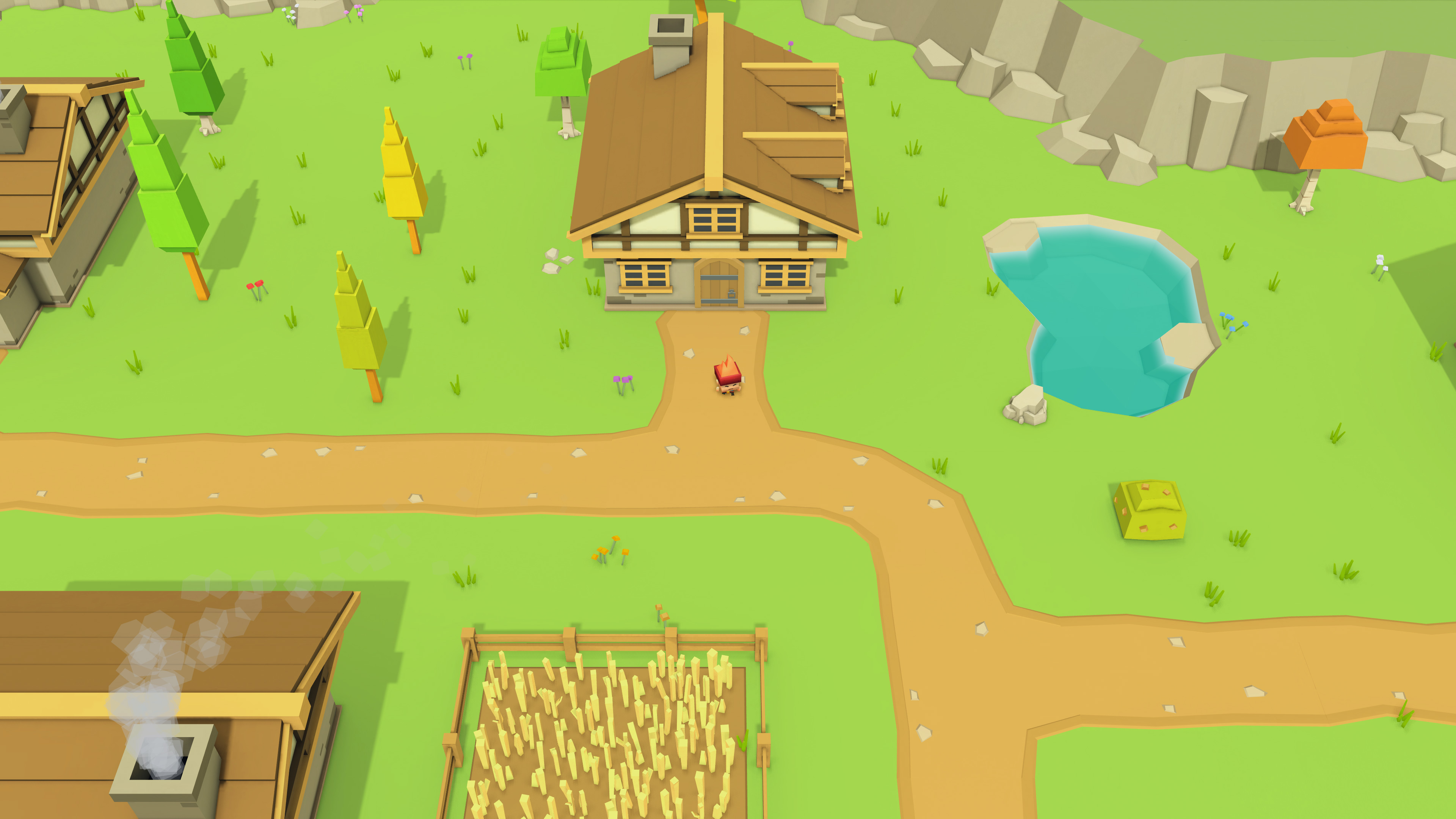 New Lighting results with AO
Basically the screen above is how the release will look. Some things may change a little as far as colors moving forward, and I may tone down baked shadows just a tad, but it's safe to say that is closer than I have ever been to a screenshot of my intent for the final game by a long shot. The following comparison shot shows the changes pretty clearly and stands as proof to me that investing that hour every day was worth it in the end.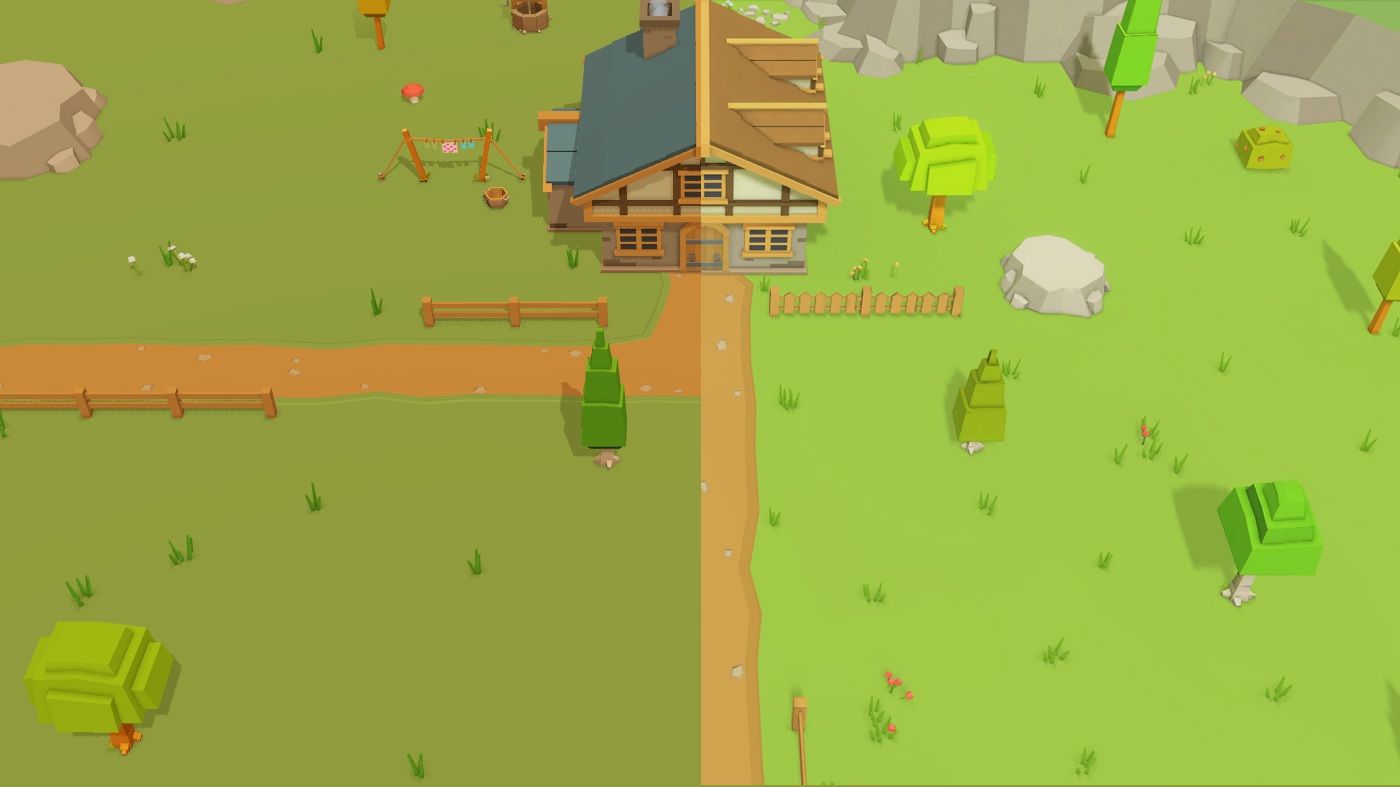 My lightmap resolution in the above screens is nowhere near what I will be using: this is "Low" and I still have "Medium" and "High" to go, and the texels per unit will be doubled for the final version. I am not looking forward to how long those bakes are going to take, but that is a problem for future-Al to deal with.
As I stated earlier I will try and get another article posted this weekend which focuses on my level-design process. Work will eventually slow down and I am so excited to know that when it does I can build this world much more efficiently than ever before. Until it does, I'll continue doing what little I can every day to ensure that when the time comes I'm ready to it the ground running.
Edit: It pains me to say it, but Book Ends will very likely be canceled by this weekend. I woke up this morning after having submitted this article to see that it had been archived. This article was 3 weeks in the making; three weeks of slight adjustments and being perhaps too picky. The article was rightly archived because, let's face it, lightmaps are boring and nobody wants to read about them. This just highlighted what I already knew: I am not making good progress and as much as I try to cling to this last thread of hope that this game will ever get released, it's just not in the cards. So, my sincerest apologies to anyone who is subscribed to it and/or was looking forward to playing it. With any luck I'll have the free-time necessary to release my own game in another 5-10 years, but for now, it's back to the grind of freelancing 50-60 hours a week.
Thank you to everyone who showed interest. If I am ever foolish enough to suggest I'll release a game in the future, I'll be sure skip boring articles about the frustrations involved with lightmapping ;)