With Slay the Spire we fused card games and roguelikes together to make the best single player deckbuilder we could. Launching to Steam Early Access on November 15th, craft a unique deck, encounter bizarre creatures, discover relics of immense power, and Slay the Spire!
We also made a new trailer to go with our launch announcement:
We have put over 2 years of development time into Slay the Spire, and have poured ourselves into the game. We have put a lot of time and effort into making the game have lots of replayability, so here is a quick snapshot of what we are launching with.
Features
Two core characters that each have their own unique set of cards. (With more planned)
200+ fully implemented cards.
50+ unique combat encounters.
100+ different items to be found.
Procedurally generated levels.
Tons of unlockables.
Here are the two current characters with completely different card pools and play styles.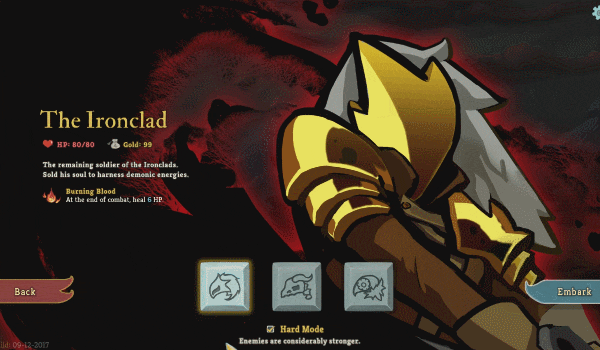 We also plan to release lots of updates and new content during the Early Access process. We are currently in progress on a third character.
You play cards from a constantly changing deck that you build as you play to defeat your enemies.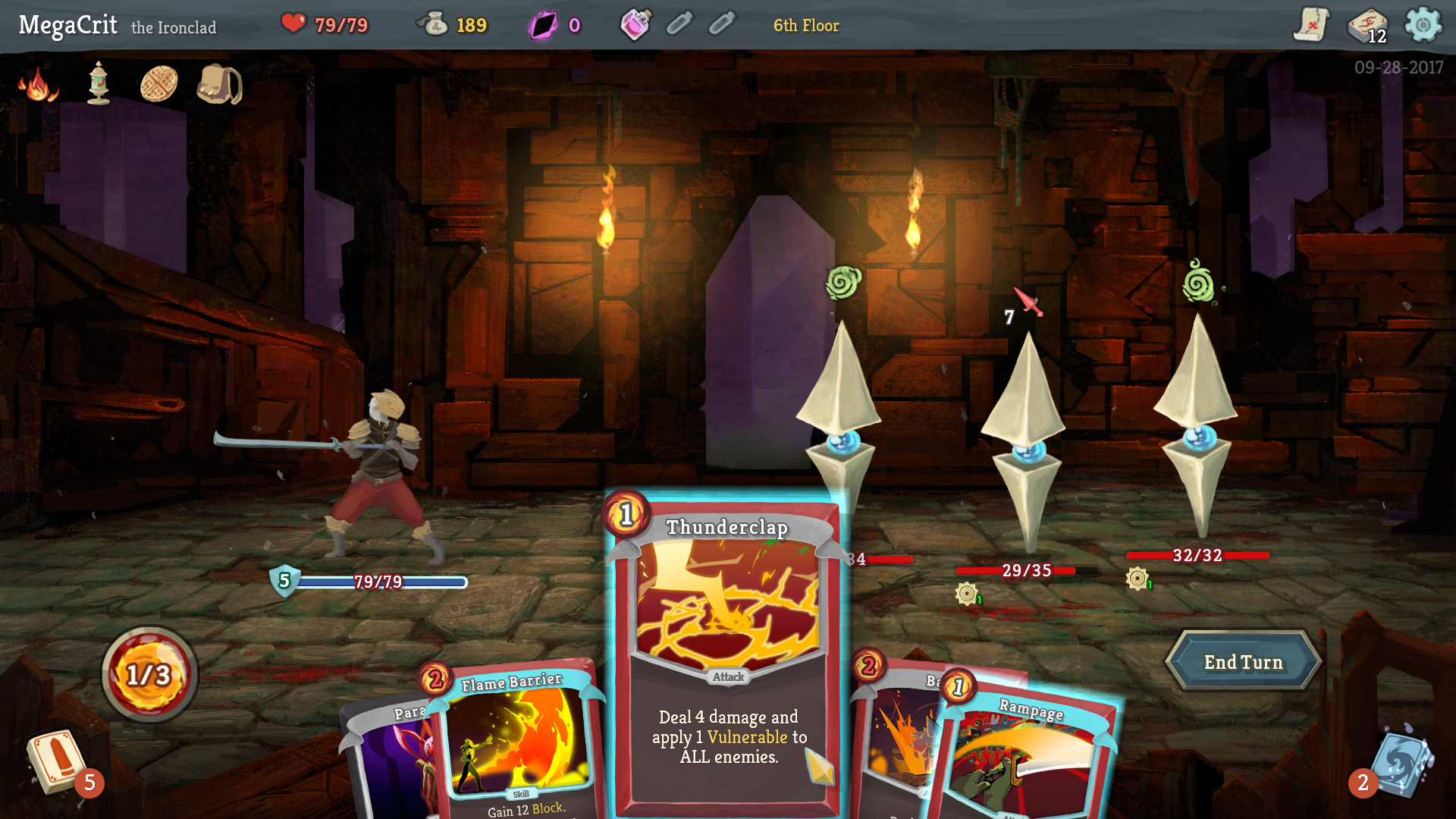 After every battle you have the opportunity to add cards to your deck. The cards you see will be different every run, leading to countless deck combinations and permutations. We also spent plenty of attention in playtesting to make sure that each character has multiple viable strategies to work towards.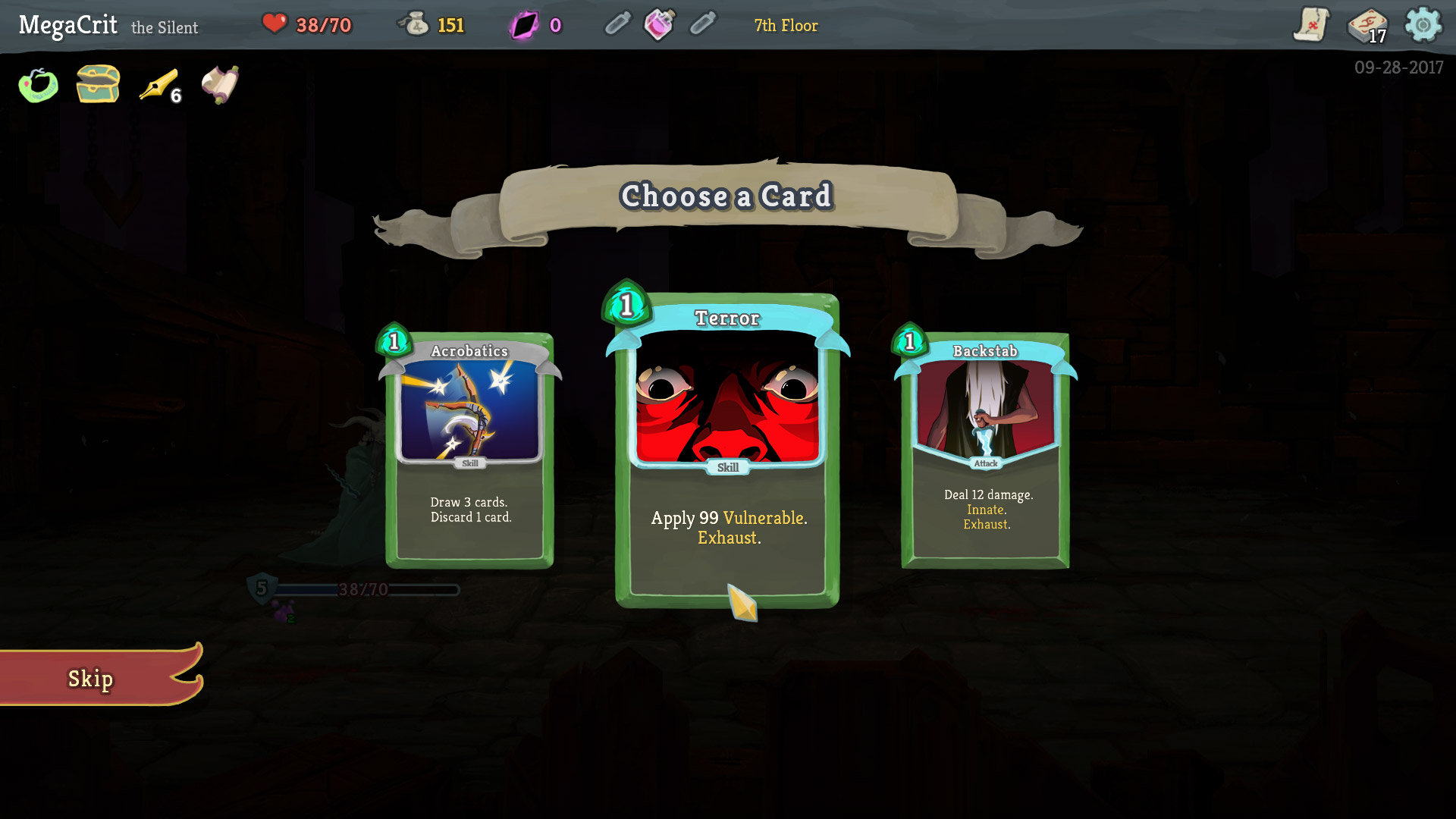 Hopefully I have piqued your interest in Slay the Spire! You can check our Steam page out here and add to your wishlist. (Release is November 15th) If you want to help spread word about Slay the Spire, please let your friends know, or even better - sign up for our Thunderclap so that Slay the Spire will be seen by as many potential players as possible.

Cheers,
Anthony
MegaCrit Games