The next couple of updates in our upcoming title Slave RPG are out now and feature a variety of new changes and improvements.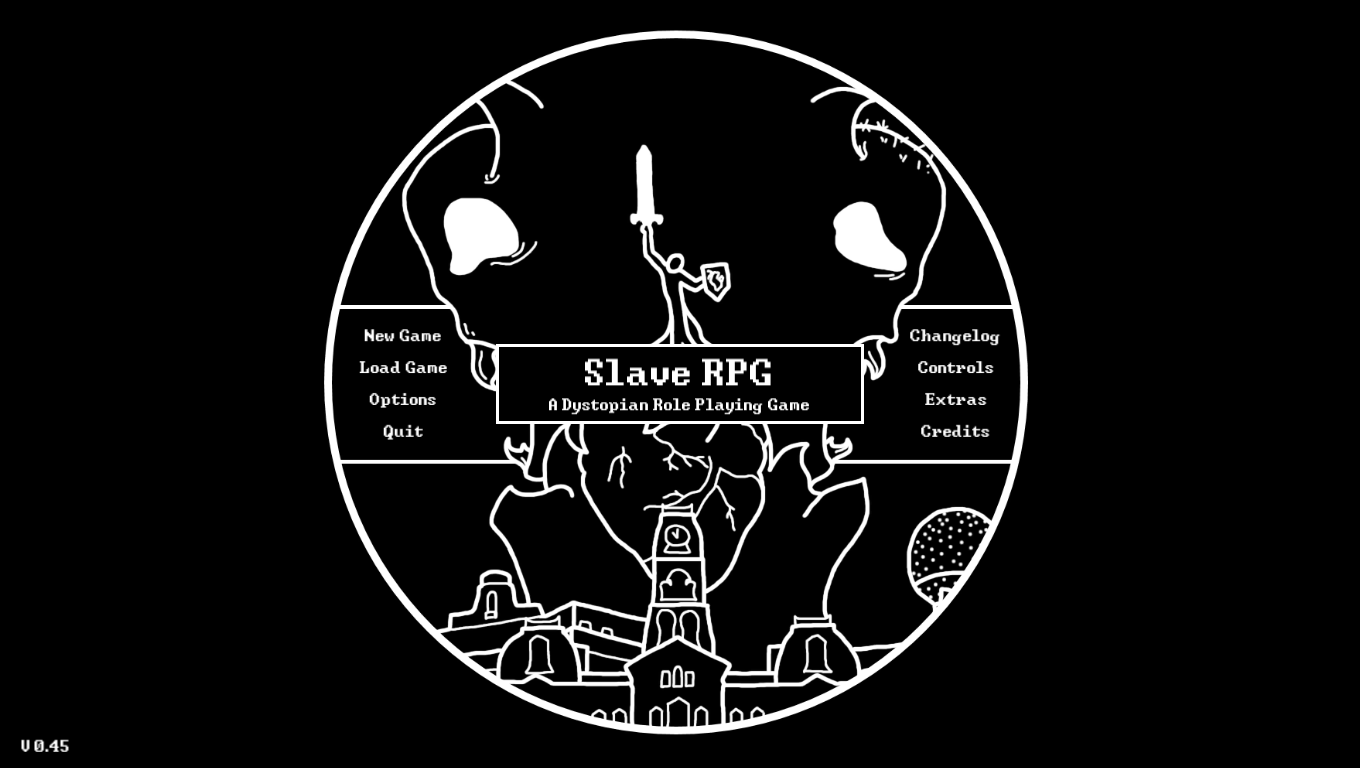 We had forgot to post an update last month, so here is the list of changes for both last month and this month!
Main Changes (0.4):
added two new core stats (Endurance and Intellect)
added more difficulty options
updated the game to use the newest version of Unity
reworked the Actions system
Minor Changes(0.4):
numerous game balances
added various support for future systems
Main Changes (0.45):
added more functionality when starting a new game
changed the way food is generated in the dinner hall
Minor Changes(0.45):
added even more various support for future systems
0.4 Changelog
Two New Core Stats

As we were developing new ideas for things to do in the wasteland and effects to have on the player, we began to realize that we were a bit limited by the six core stats we had previously. So with this update we added two new core stats, "Endurance" and "Intellect" to help give a bit more variety to players. With these core stats we also added a new base stat, "Stamina" which controls how much the player can do in a single day in the wasteland. As of right now Endurance controls how much stamina the player has, as well as helping to determine how much Nutrition the player can have in total. Intellect on the other hand controls the rate of which a player can master new Actions, as well as their total action points.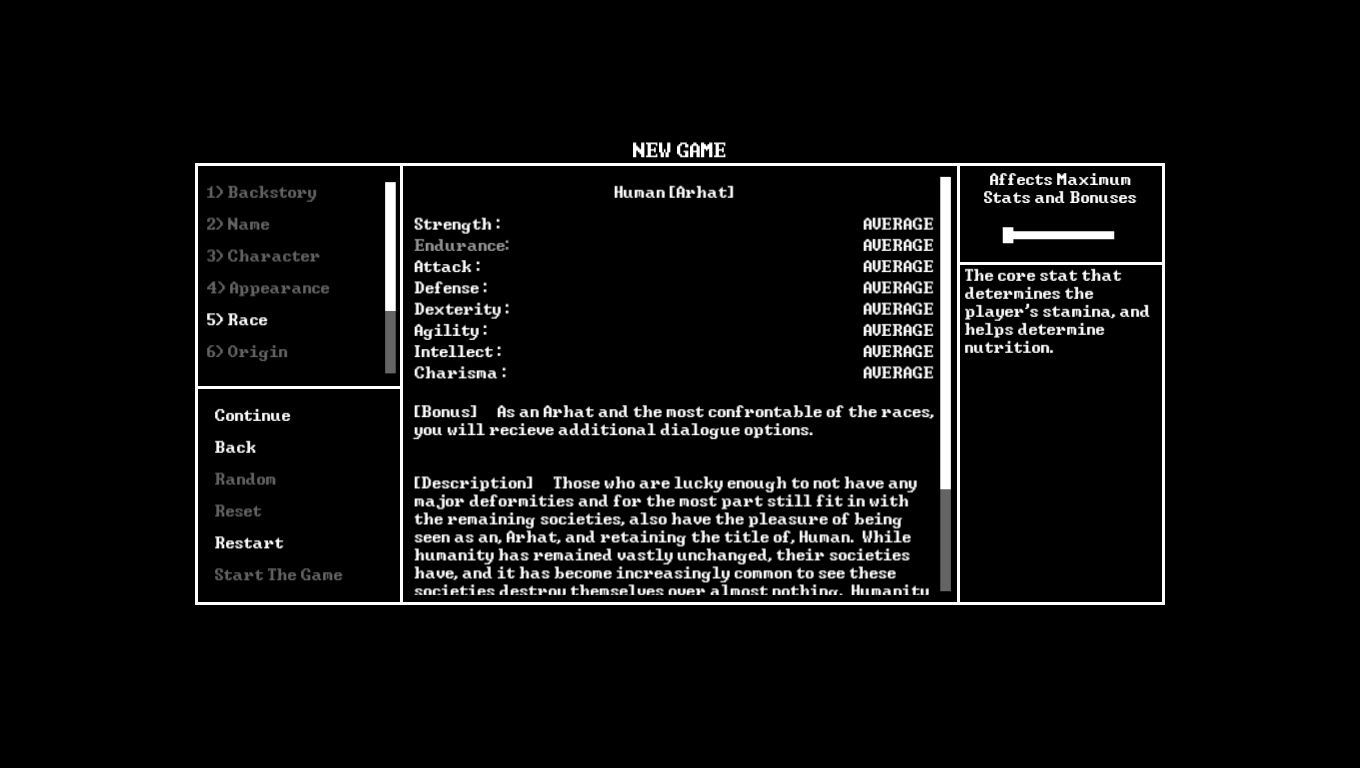 More Difficulty Options
Something we have always liked and have noted in past updates is our love for a variety of difficulty options, so with this update we added some more! There is now a harder overall difficulty option titled, "Overkill" (hint hint, wink wink) as well as a new "World Difficulty" option which scales the tiers of enemies you will find roaming around the wasteland.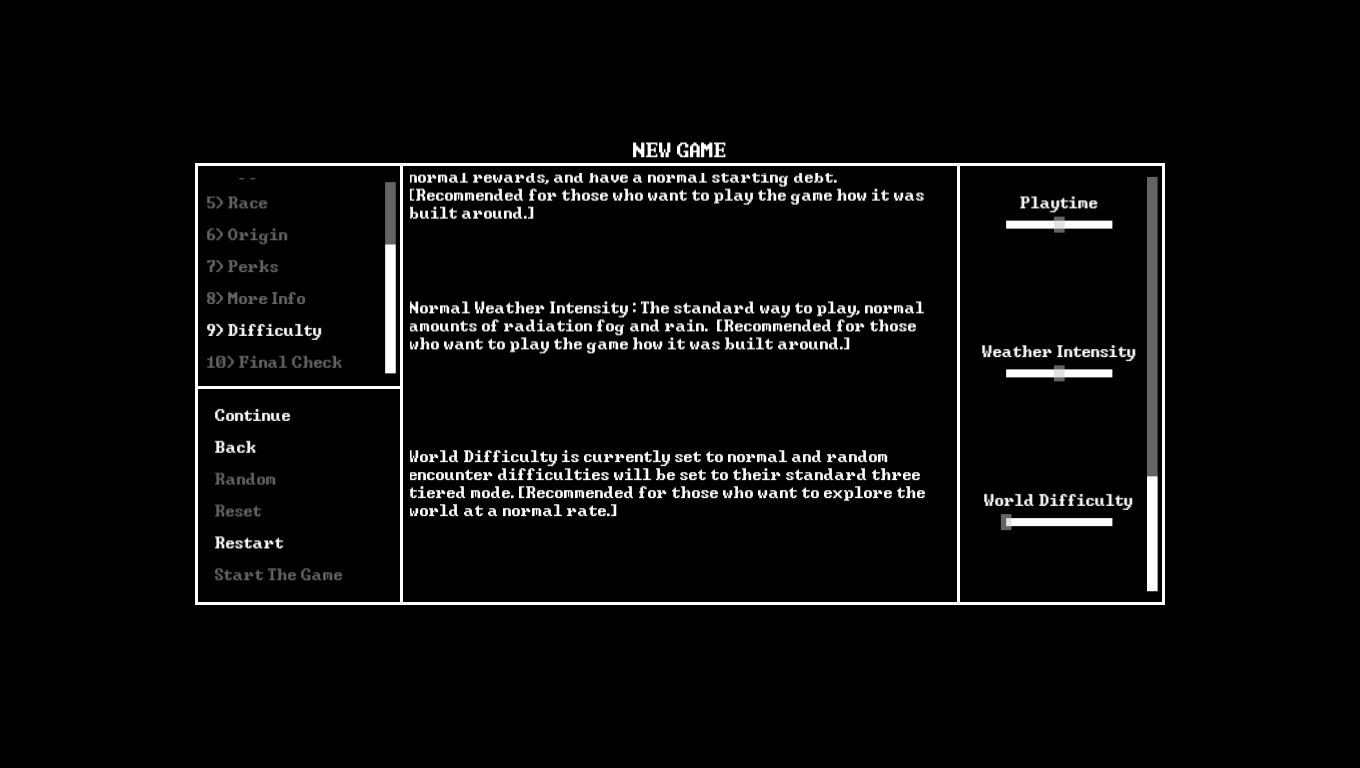 Reworked Actions System
With adding two new core actions in this update we also took a look at our actions system and how stupidly simple it was, now it isn't much better, but hopefully at least a little more coherent. Now all actions have various levels to them with the knowledge and levels of those actions increasing upon how often they are used. We also decided to add two new actions for players to mess around with, because why not?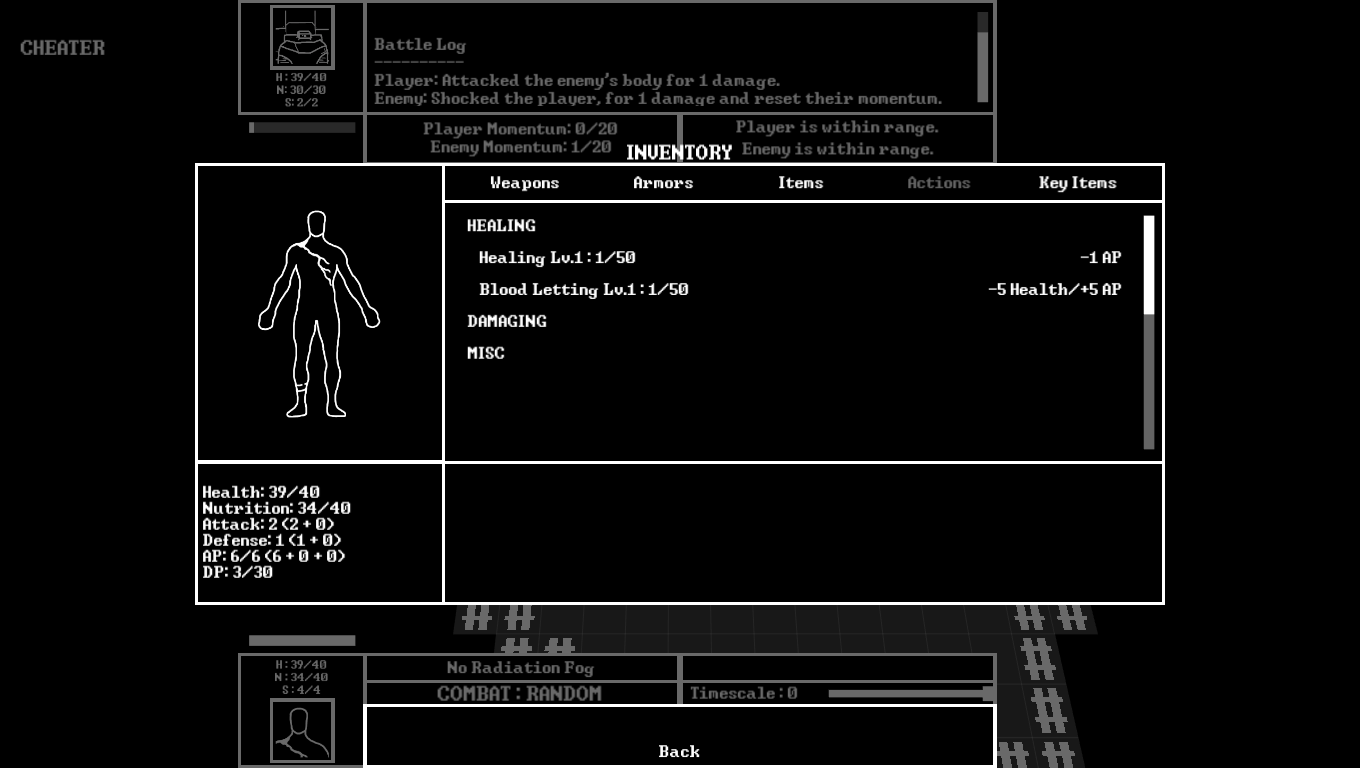 0.45 Changelog
More Functionality When Starting A New Game
Our character creation process has seen a lot of change since its first conception and this update hopes to make things a little easier to understand. With this update we have added the ability to see core stat descriptions (see three pictures above) when selecting a race and origin, as well as the ability to not only see your stats before finalization, but to also reroll them! Trust us, we know, we are RPG geniuses.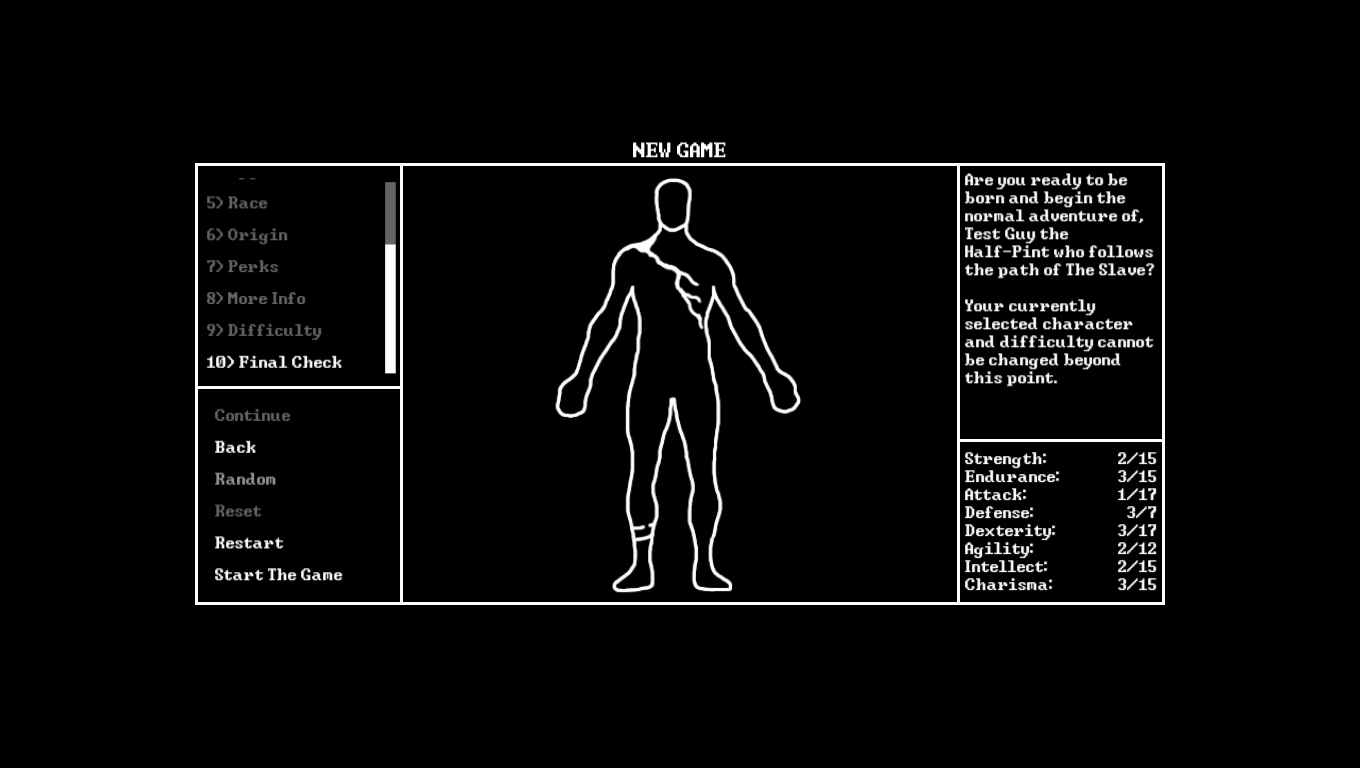 New Food Generation
This is something we added support for a little while ago but it has now finally come to fruition. The food system is now not restricted to a few predefined foods, but is now dependent on a list of foods found in an outside file. If this sounds familiar at all, its because we did the same thing with our weapons and armor a few months back. This means that the food found in the dinner halls around the wasteland, is now fully moddable.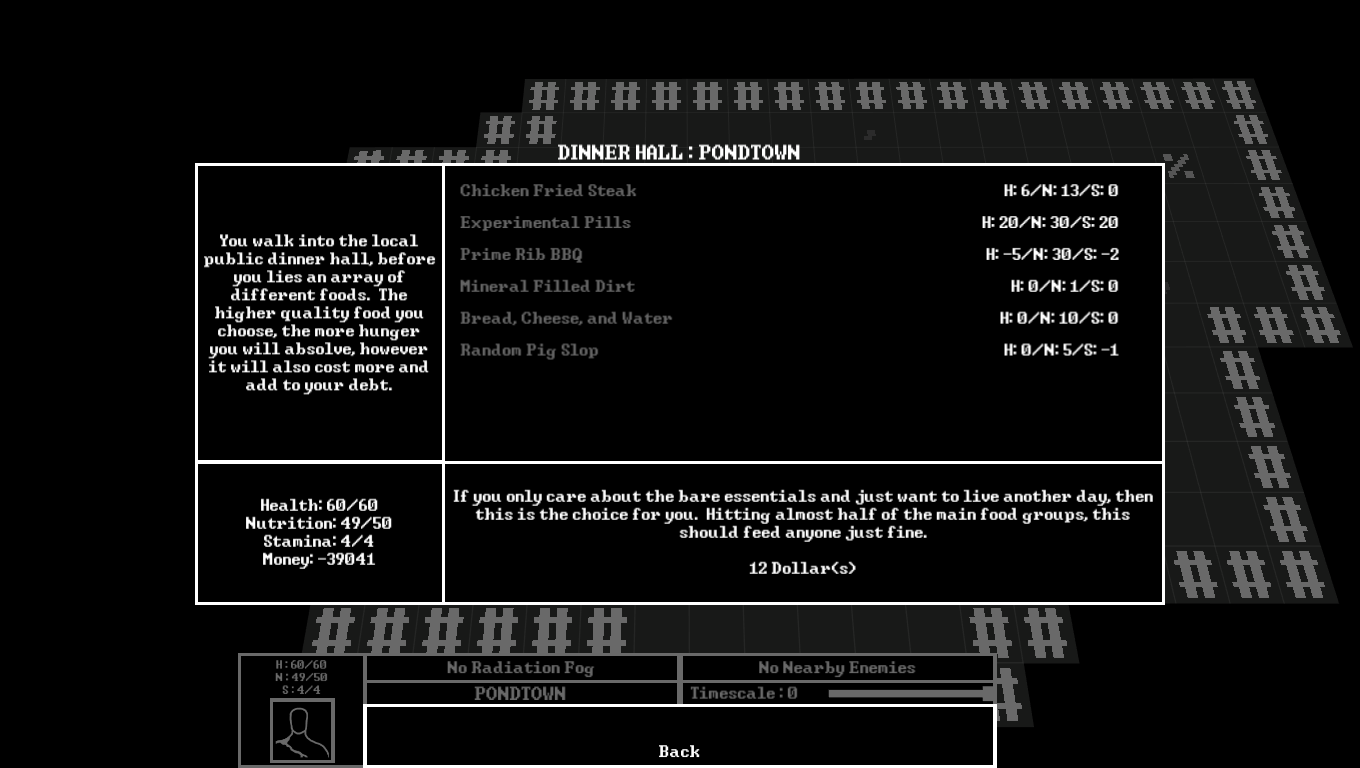 Future Support For New Systems
It seems like this is something always pointed out to some degree, but with both of these updates we have added tons of new support for future systems. This means a lot to us because while it brings us closer to fully flushing this game out, it also means that future updates might work out with older saves. As of now that is not to be expected, as each update strays a bit from what we plan with it, but it is definitely a step forward.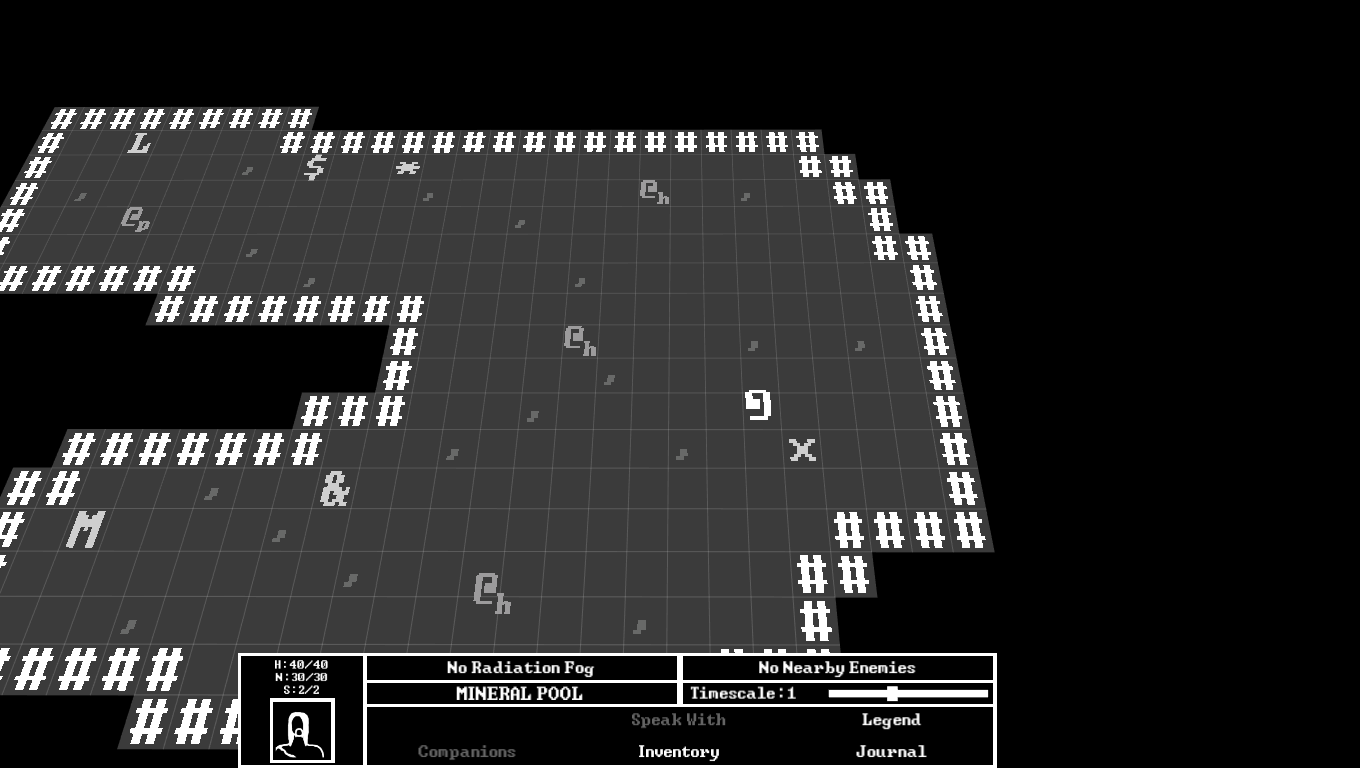 With these two updates out of the way we are now ready for the halfway point in development to begin. We are getting ready for 0.5 and would like to thank everyone so far for their wonderful support.