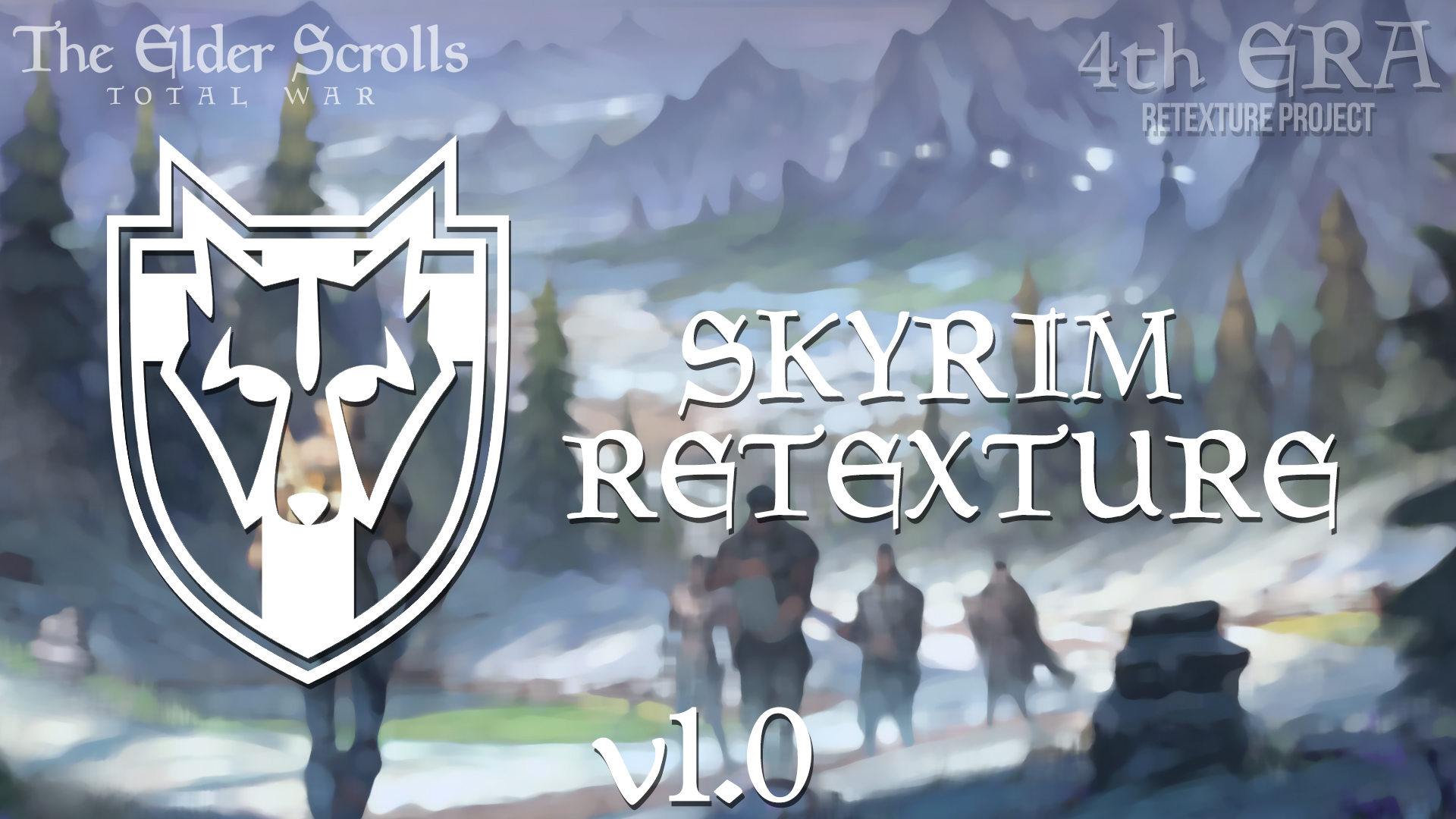 I'm happy to announce the first full release of the skyrim retexture! This release marks the beginning of a journey not the end. What I'm saying is I will continue to work on the Kingdom of Skyrim (while working on other factions) after this release. I also plan not only to retexture other skyrim units but edit stats (balancing), unit cards, unit names and maybe even add completely new units!
This "Skyrim Retexture" retextures a total of 13 of the units that are a part of the Kingdom of Skyrim in TES:TW!
So here they are! (The old unit names are on the top while the new unit names are on the bottom)
I plan to release v1.1 in a couple of days actually changing the unit cards and unit names etc.
First the two-handed swordsman in order of prestige! (Worst to best)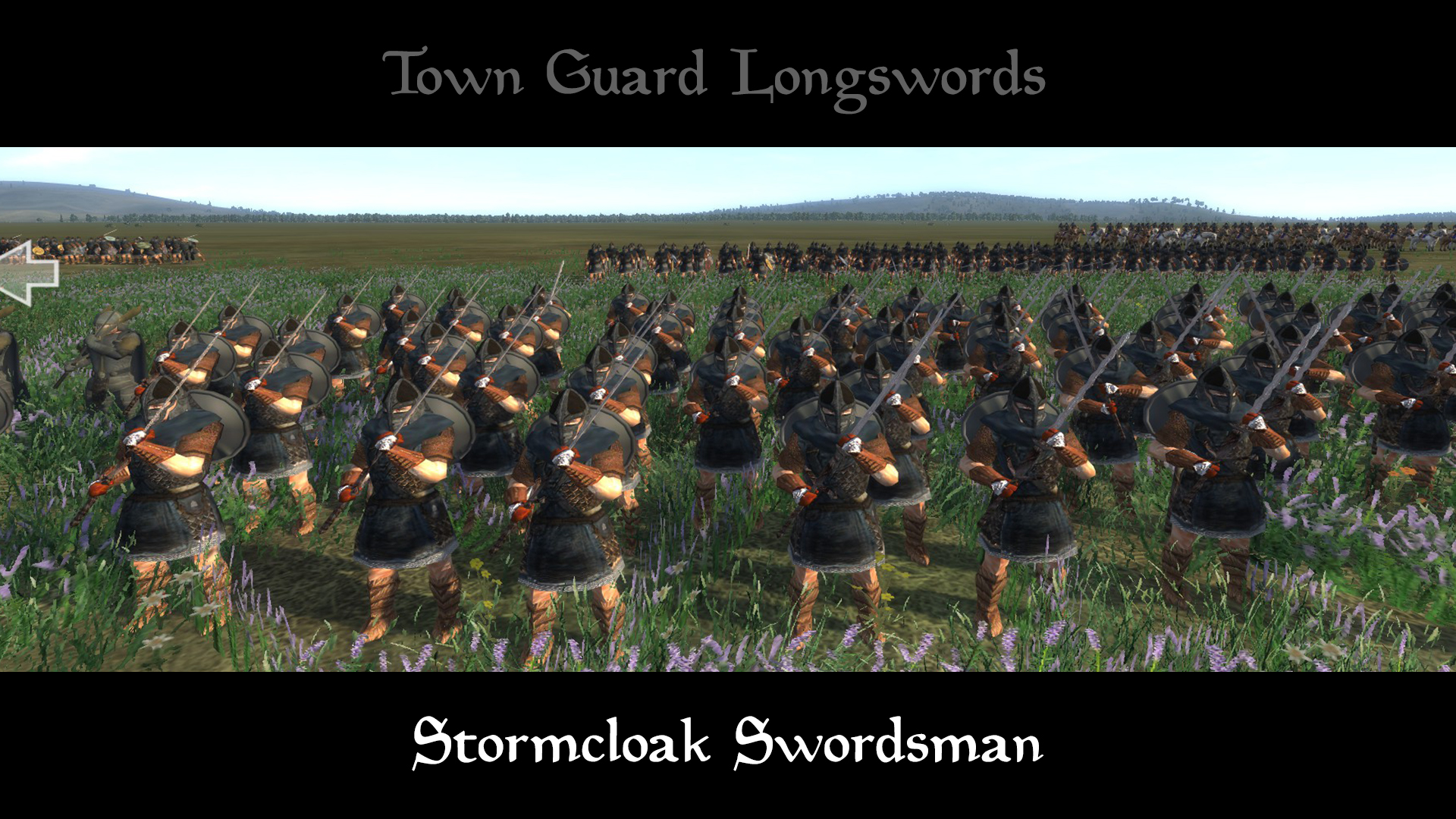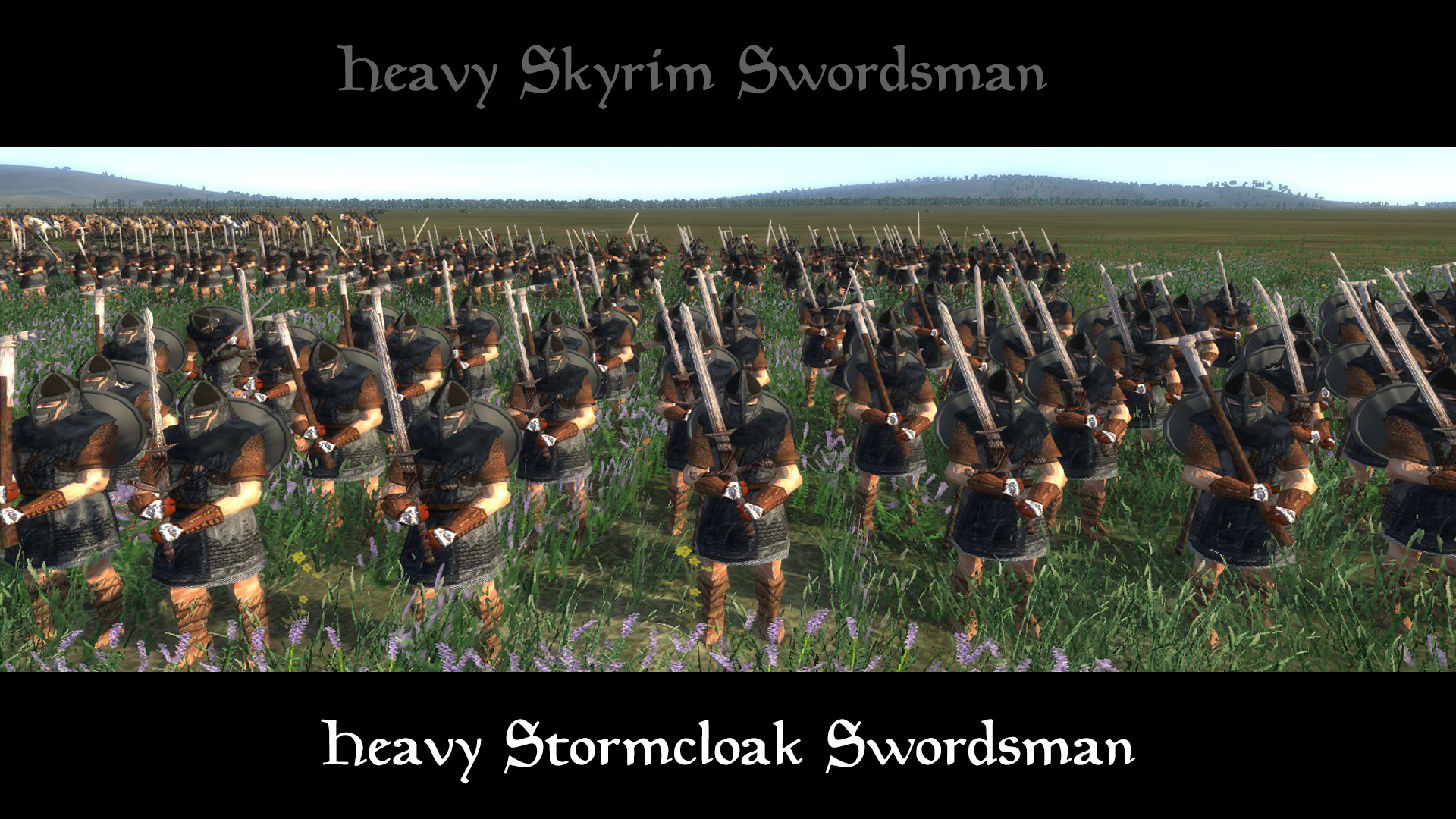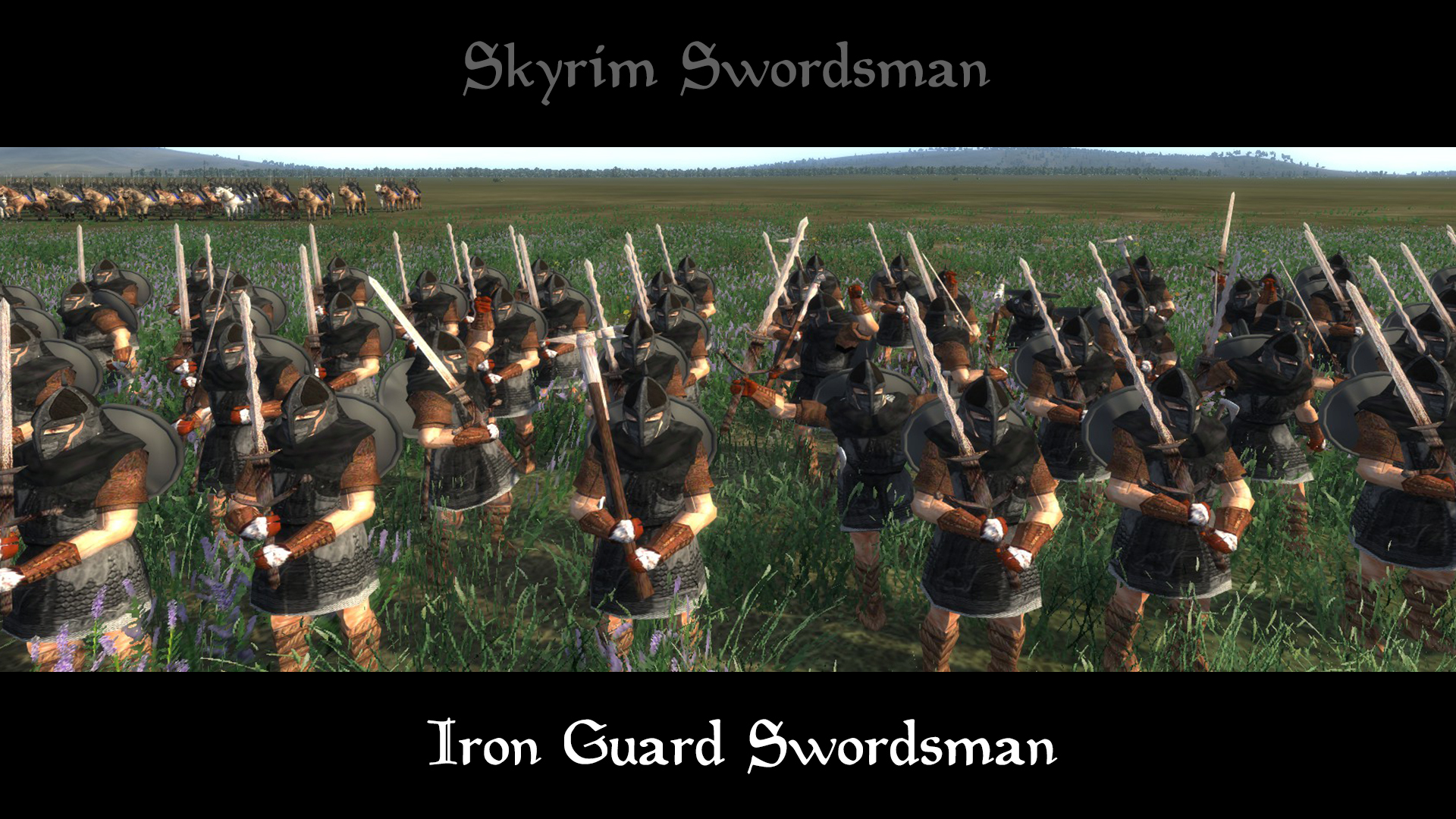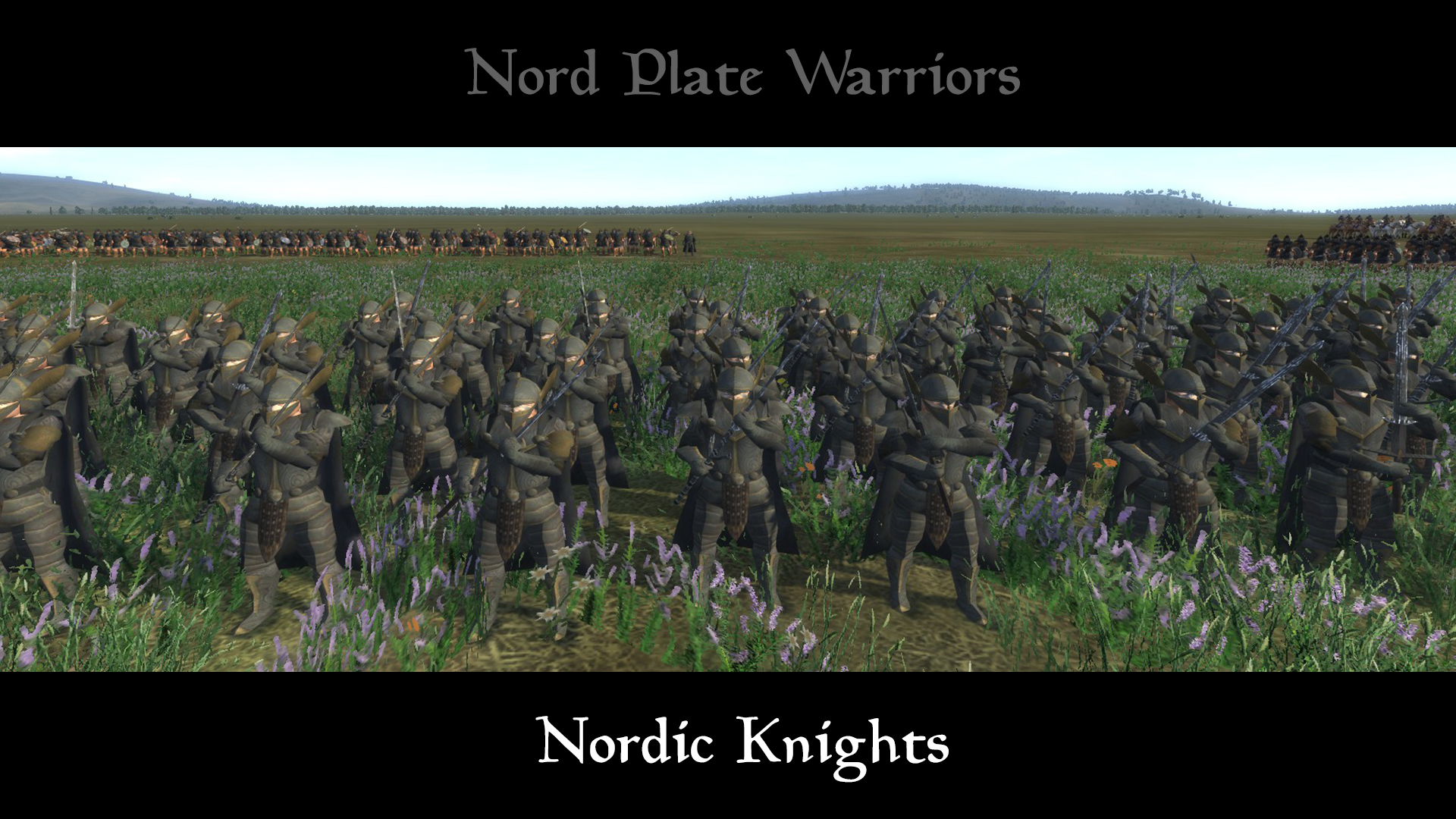 Next up: the sword and shield... In order of prestige again!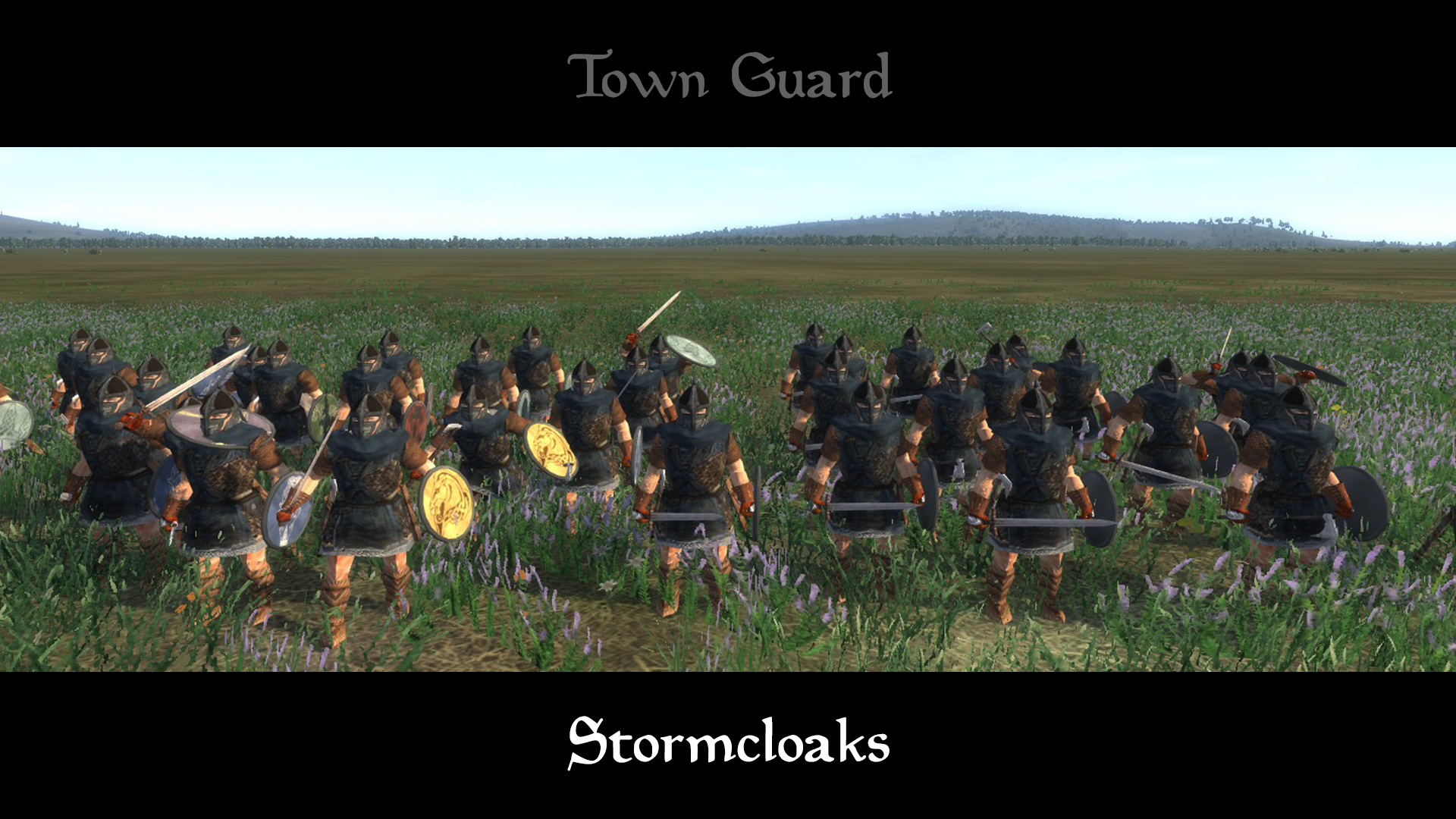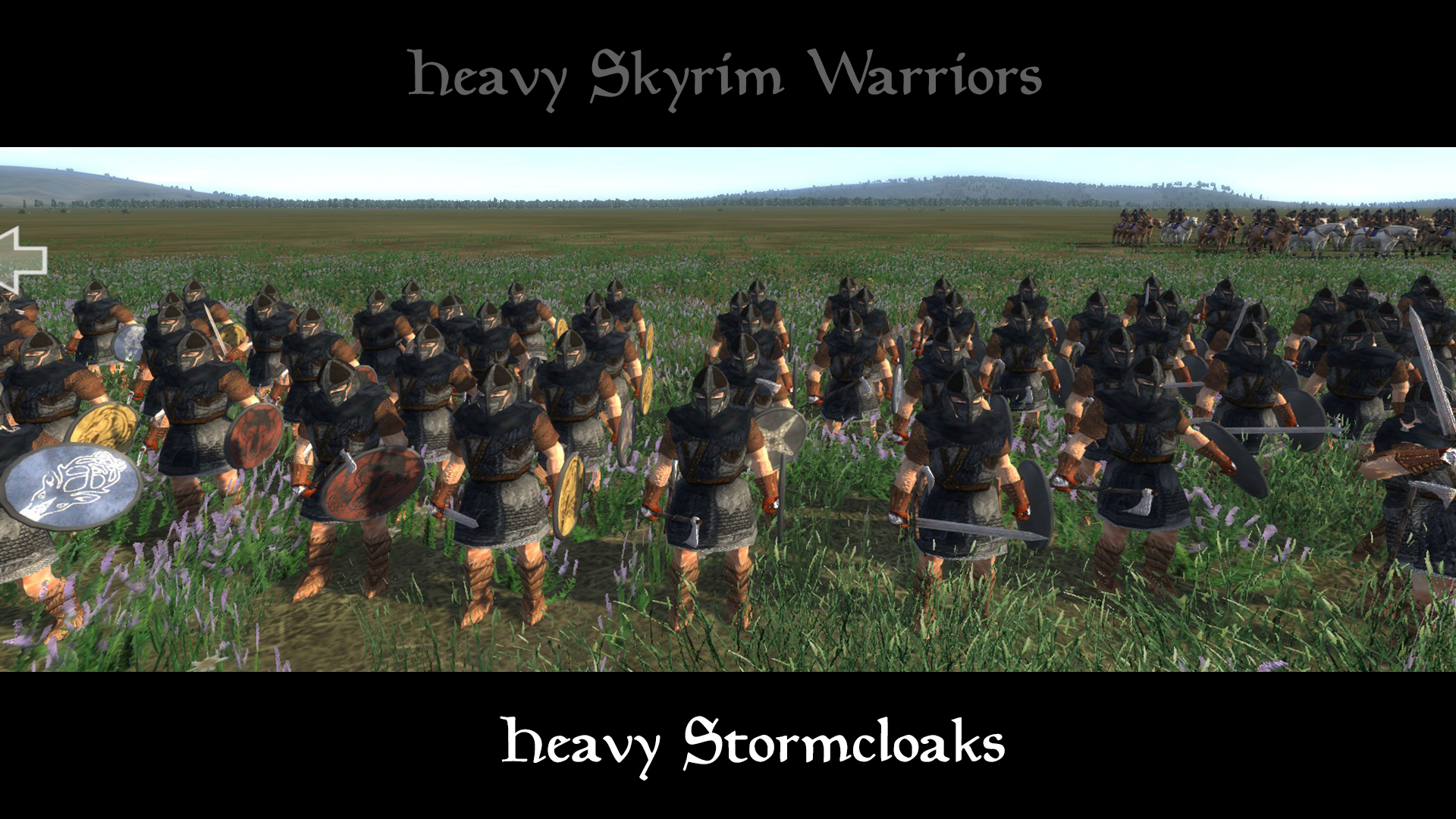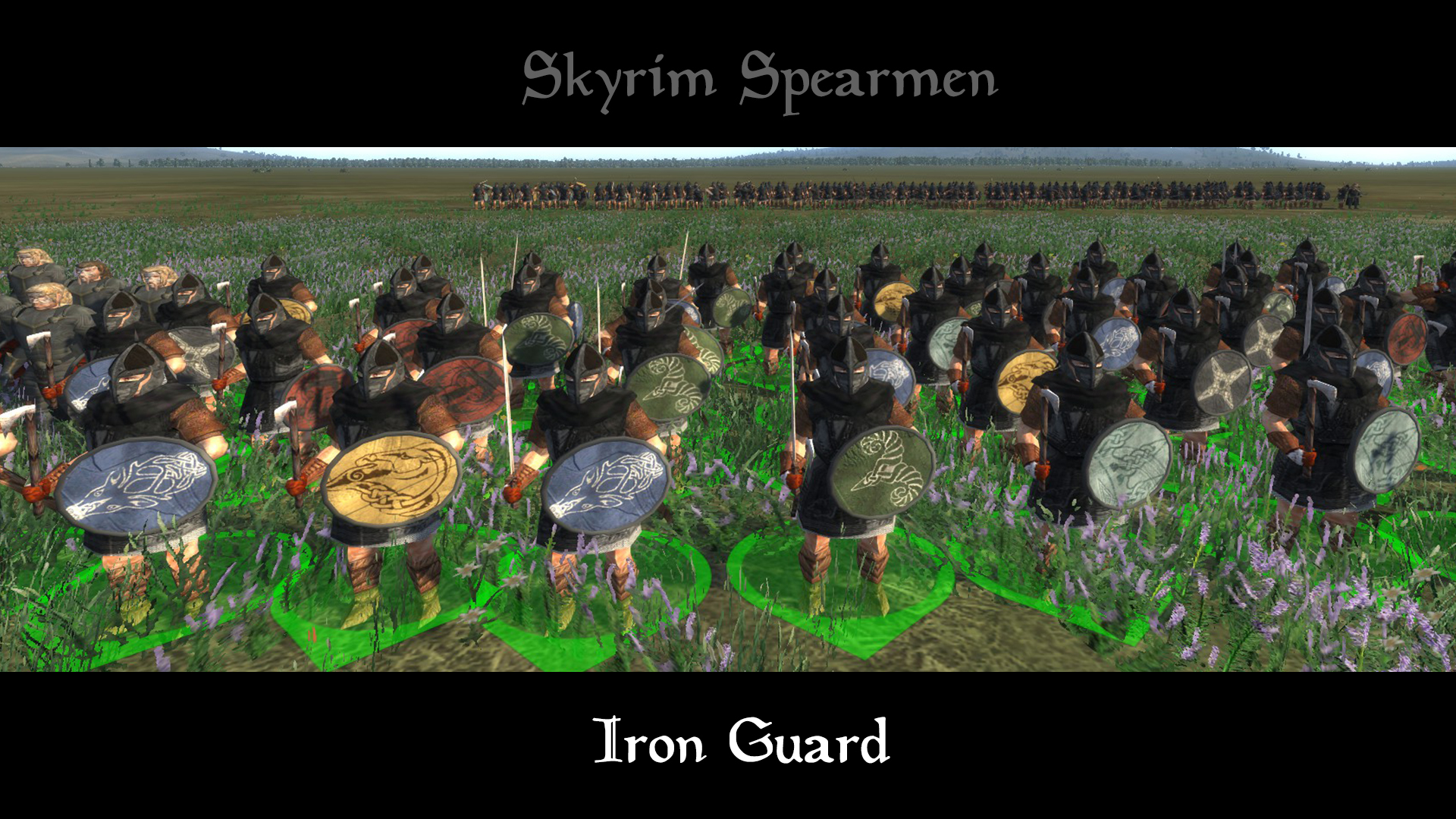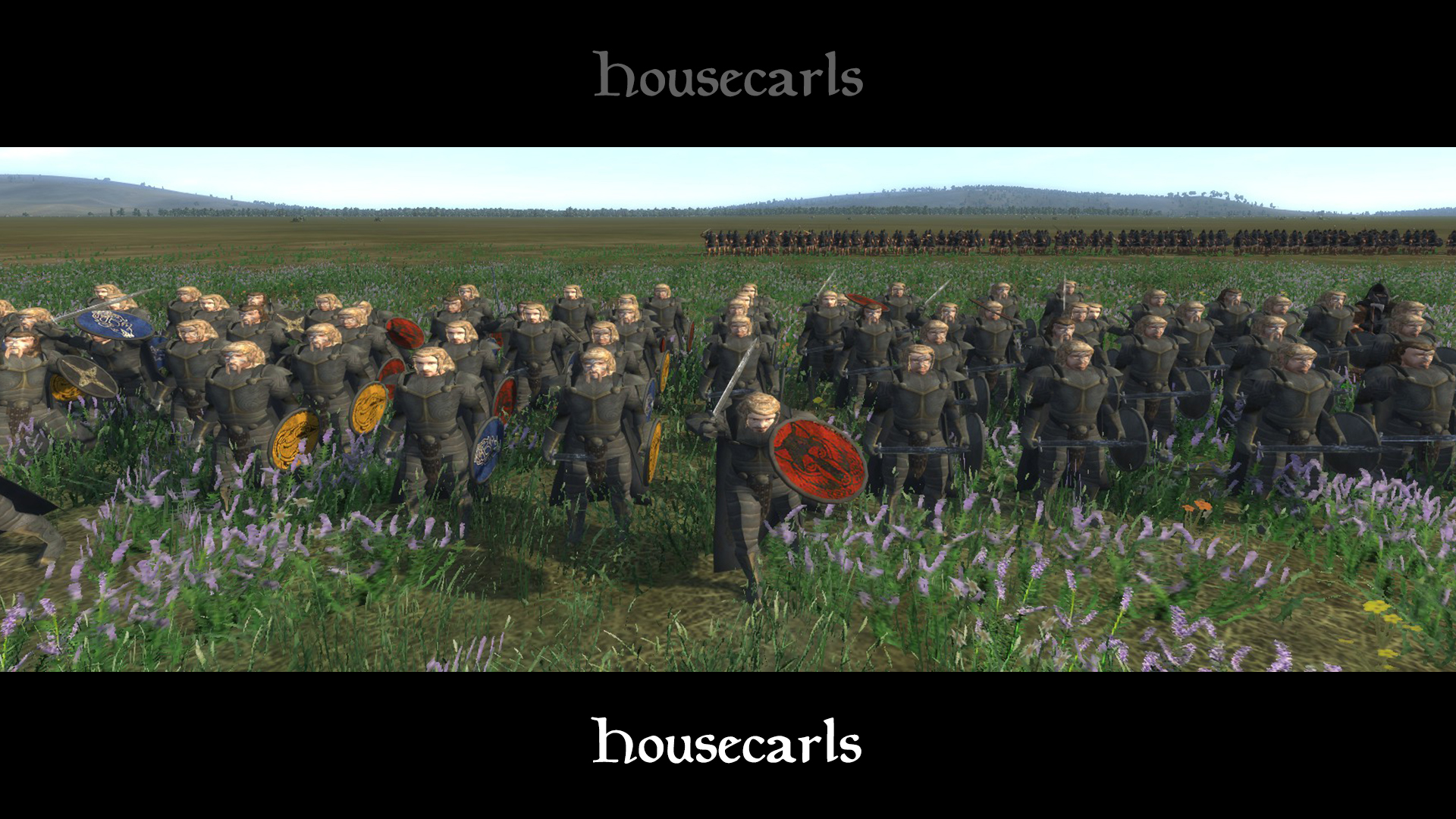 Now the ranged units in, you guessed it, order of prestige!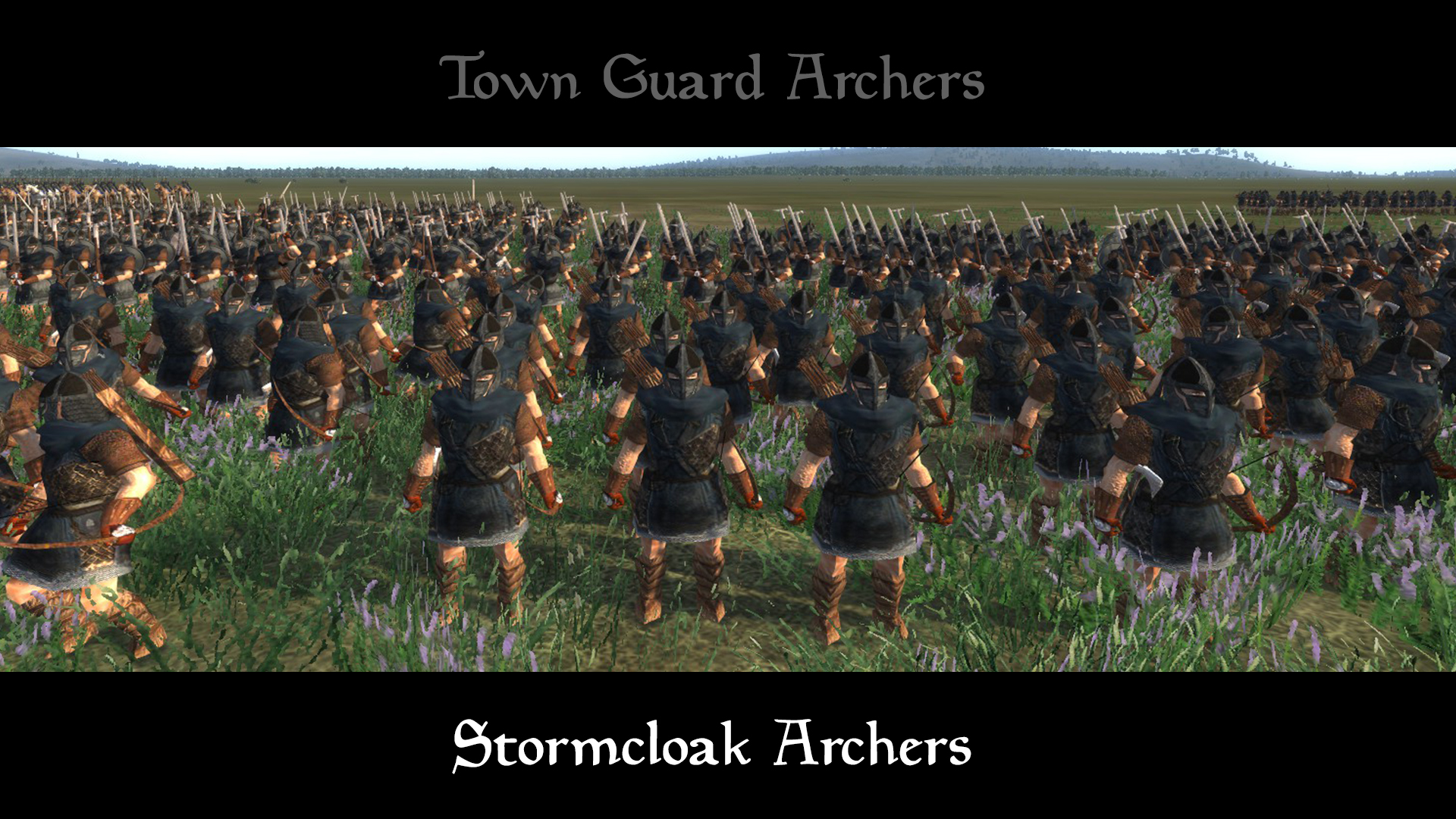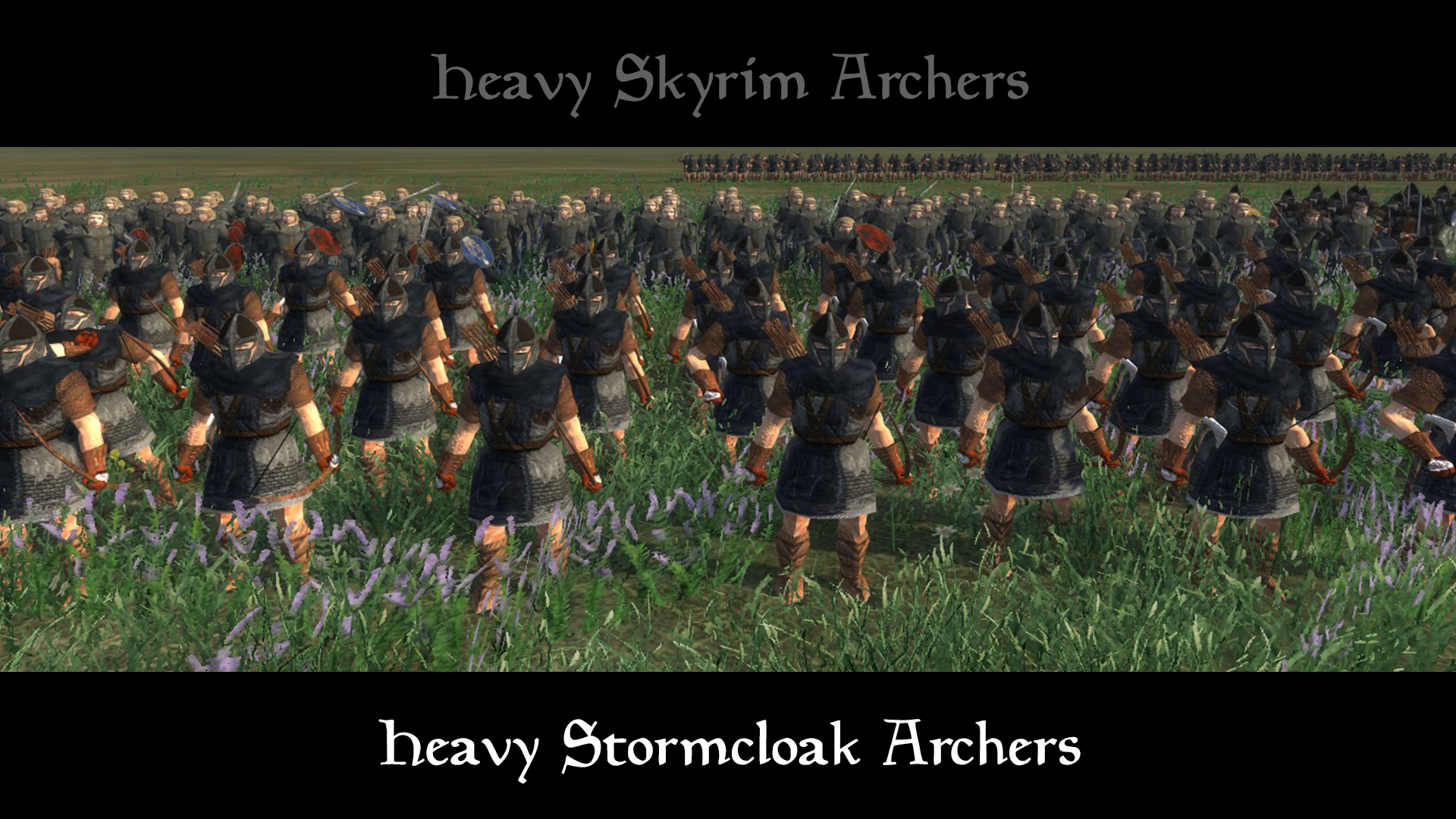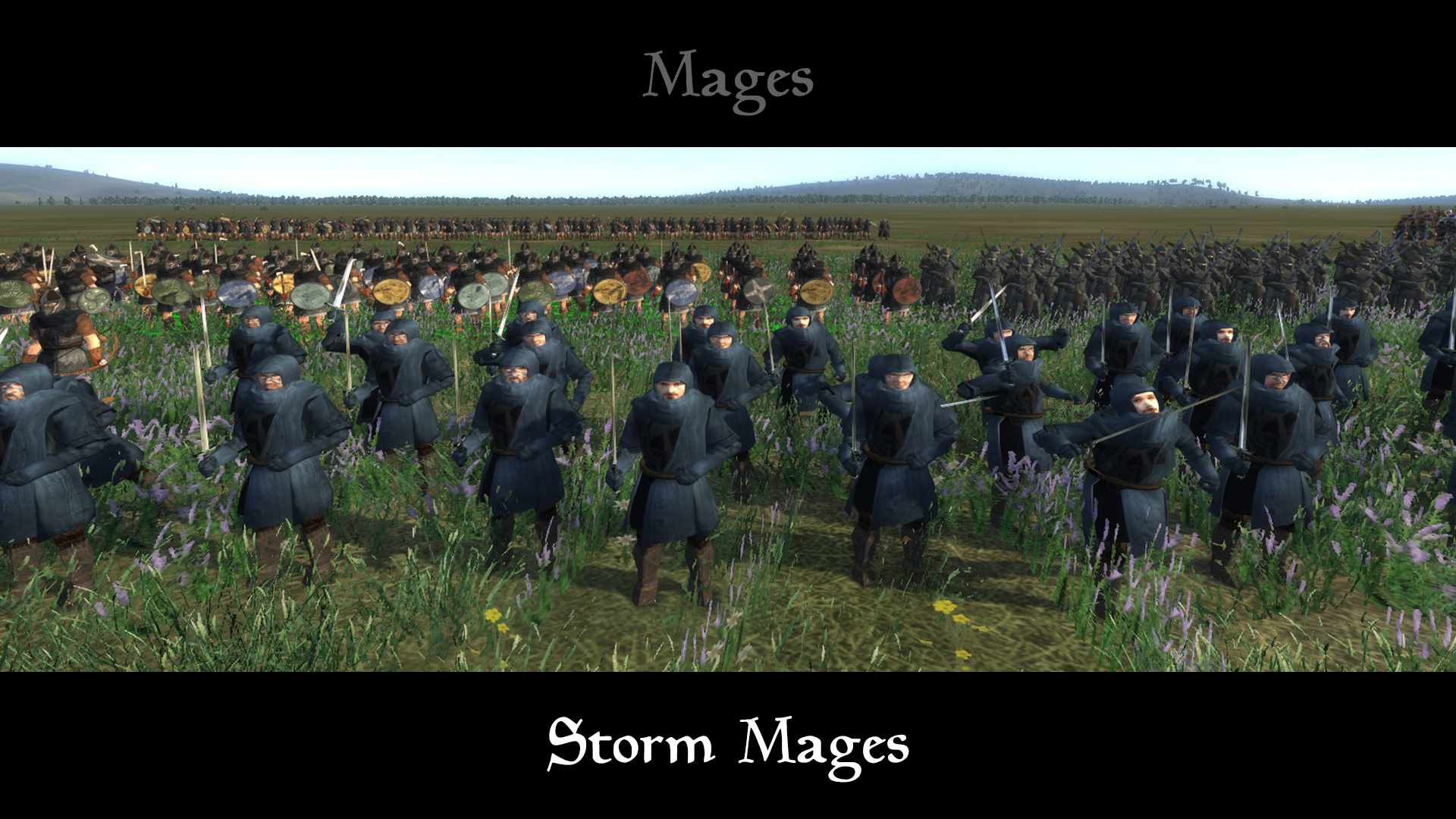 Finally the cav units yada yada yada...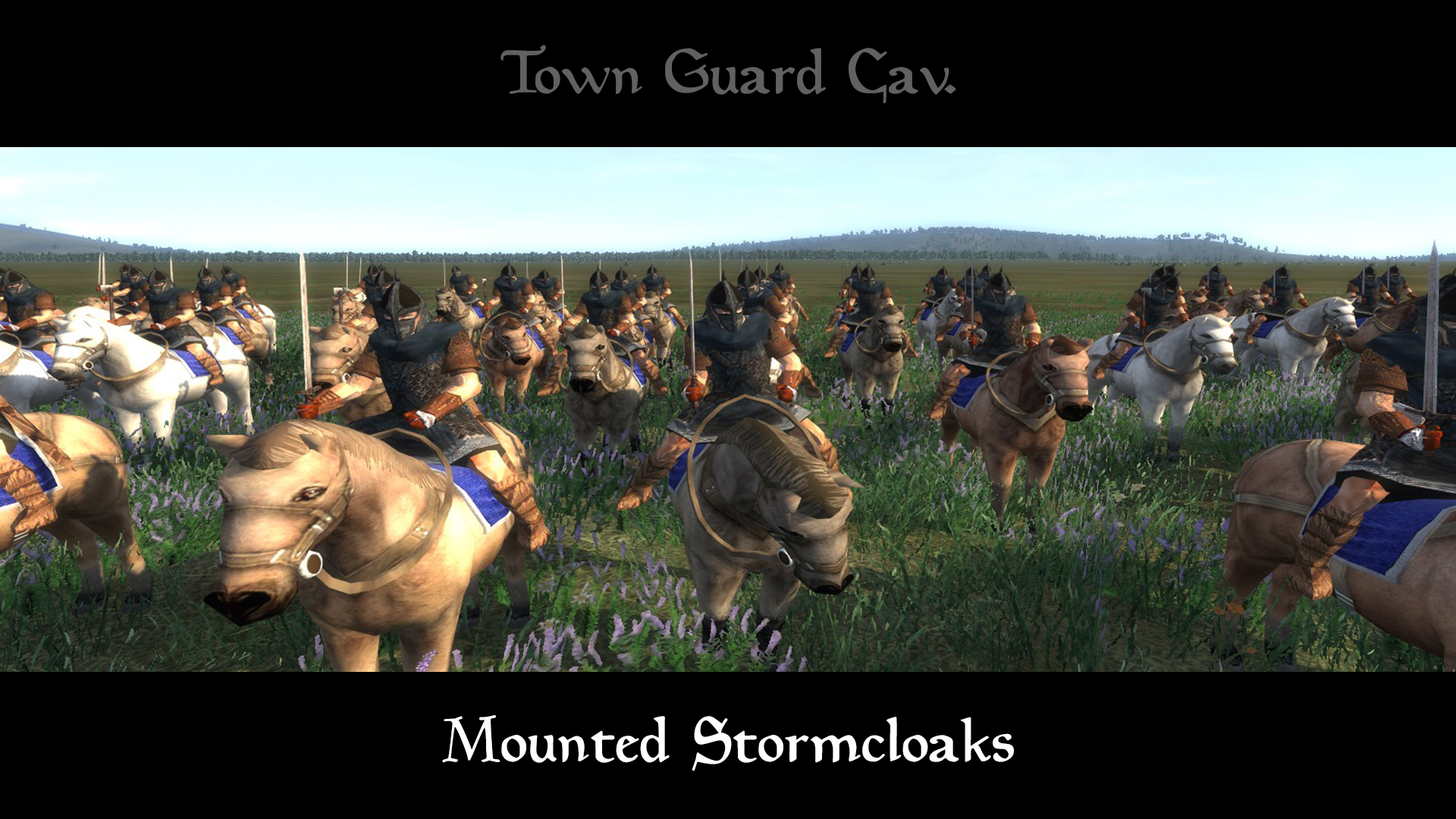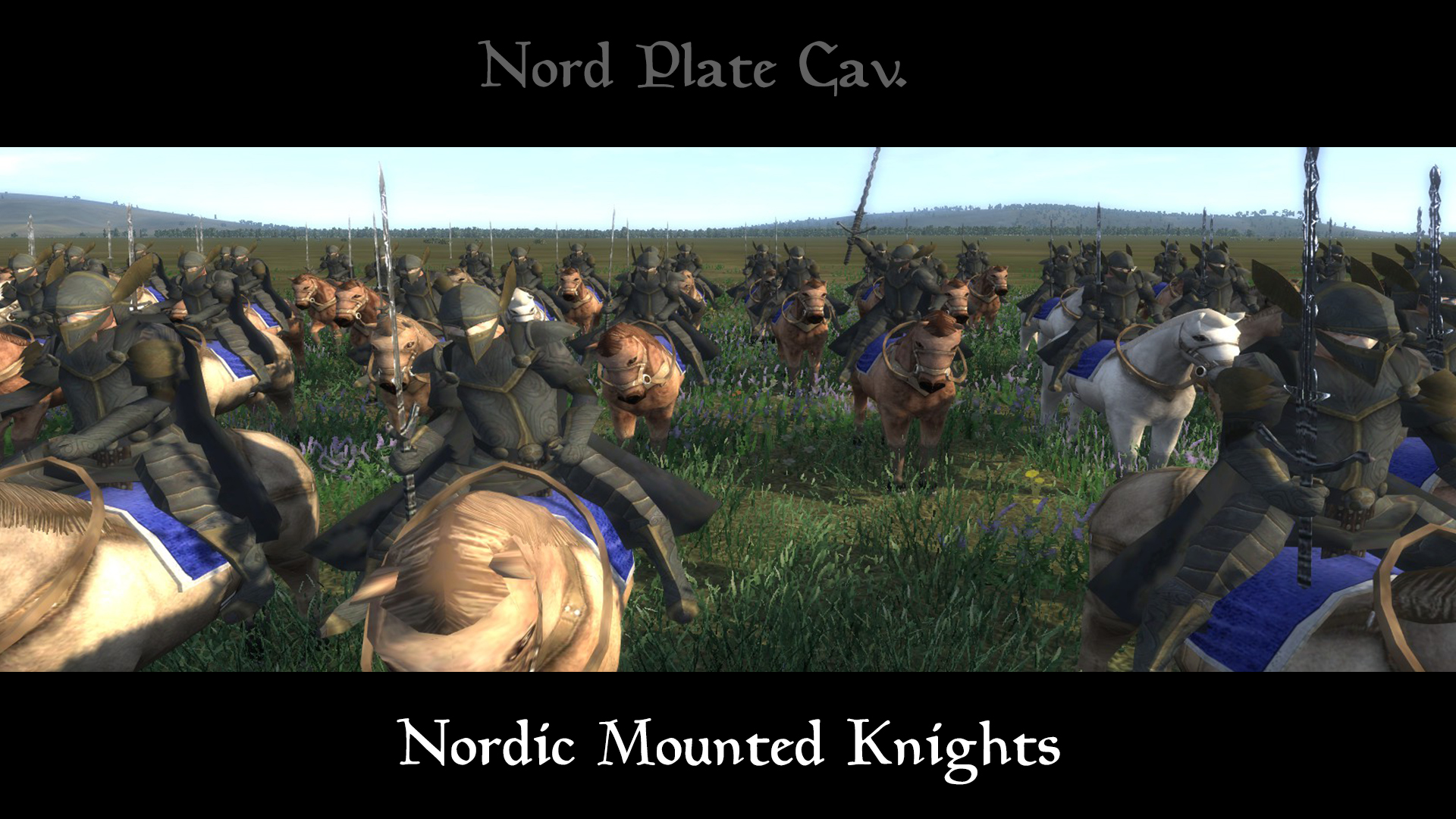 I want to reiterate that I AM ABSOLUTELY NOT DONE WITH THE KINGDOM OF SKYRIM I just wanted to release this to gauge the reaction and give something to the people while they wait for the release of more factions!
Enjoy, Jack.