We've been doing with the following:
All hotel models has been completed and furniture for an apartment is the next that we will focus at.
Redesigning the user interface, We're testing a new flat design that we think would fit the game better than the previous one. We will work more with the user interface the coming weeks.
Even though we don't have people running around in the building, we've started to implement the path finding that is required for people to get to their favourite restaurant or finding the way home. Vertical travel, for example elevators and stairs are yet to be implemented.
Basic methods for buying or renting a room has been implemented, Rooms are put on market during workdays and are matched to possible buyers. There are several demands that must be full filled before a citizen may choose to buy or rent an apartment, such as windows, not too far from an elevator, etc.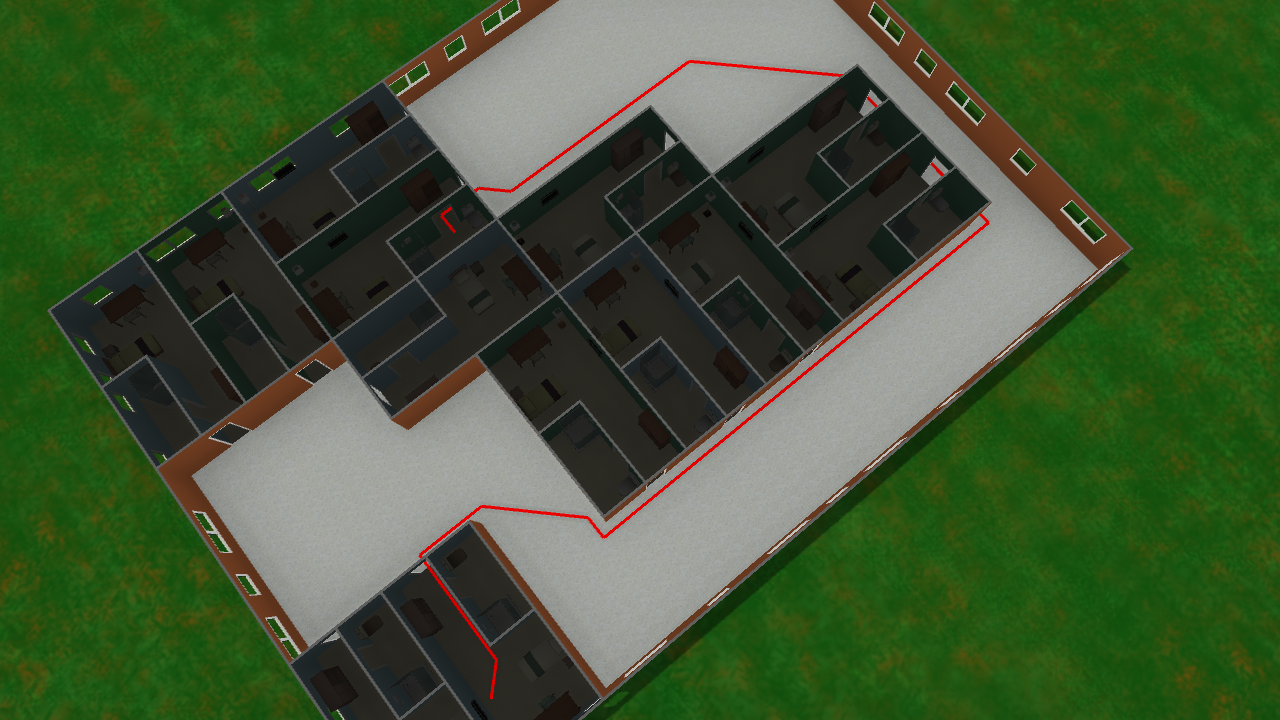 The image above describe the path finding and you can see all the furnitures for hotel rooms. The rooms are however dark since no one is living or renting the rooms.