Hi guys! We've showed Skyhill in May 2014 on DevGamm in Moscow. In that period we also ran our IndieGoGo and Steam Greenlightcampaigns. However, it didn't work out well, because we made a mistak?: we showed a very raw build that had many problems. As a result our IndieGoGo campaign was unsuccessful and we are still on Steam Greenlight. After DevGamm showcase we'd decided to redesign our gameplay, visual art style, game design and to fix other bugs.This is how the game used to look like in May 2014: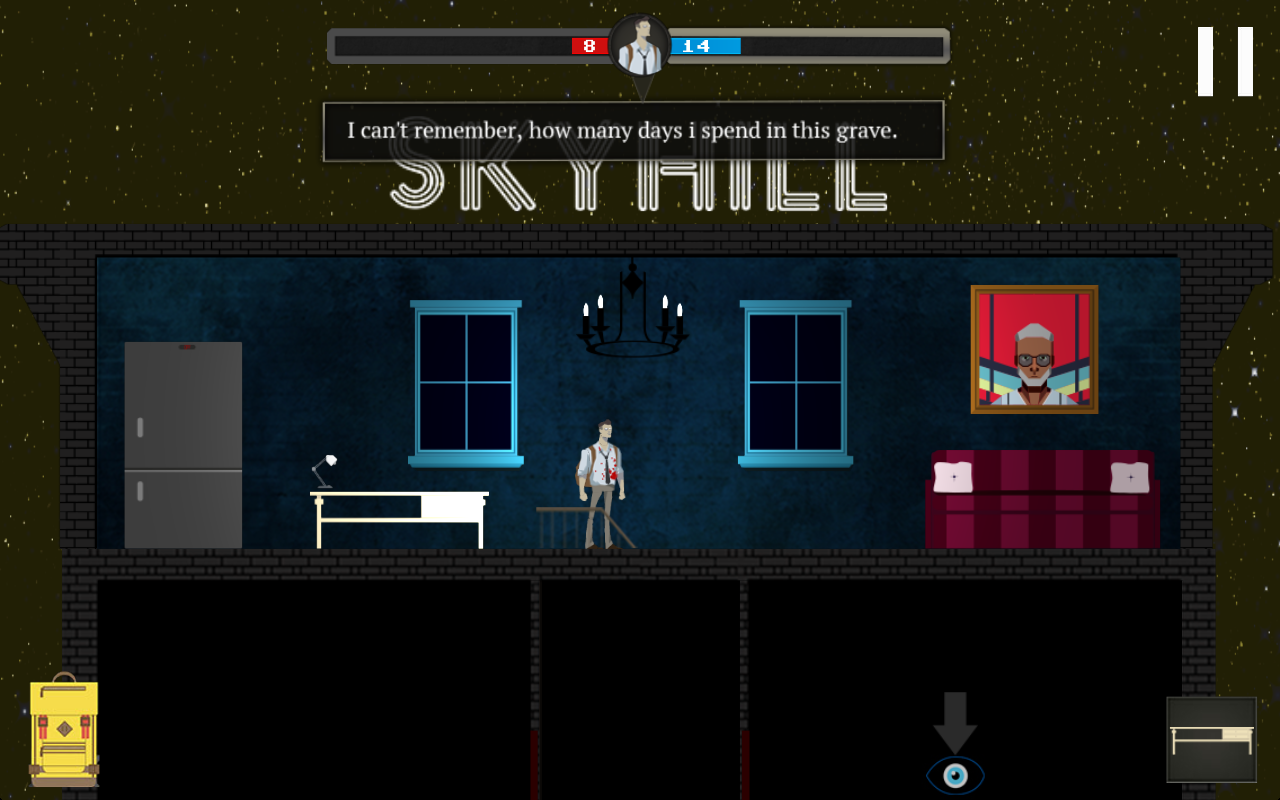 That's why we've redesigned all graphics. We found a new style.
We also worked on game design. First of all, we decided to make PC/Mac/Linux version and created a new GUI system for it. After steam release we're planning to make a special port for mobile platforms with another GUI and adaptation.Also, we added localization, elevators, journal for quest things, recipes for craft system, experience progress, bed in main room for sleeping. Anna Im (Imaykina) made some new sounds. We made main menu, some quest objects. And we rebuilt our last demo with all these things. We must say that GUI is not finished yet. We'll be working on it again and again to make your experience in Skyhill more interesting and comfortable.This is how it looks like now:
With this redesigned demo we went to Minsk on DevGamm 17th October. We had been demonstrating it for only 3 hours and we liked the result.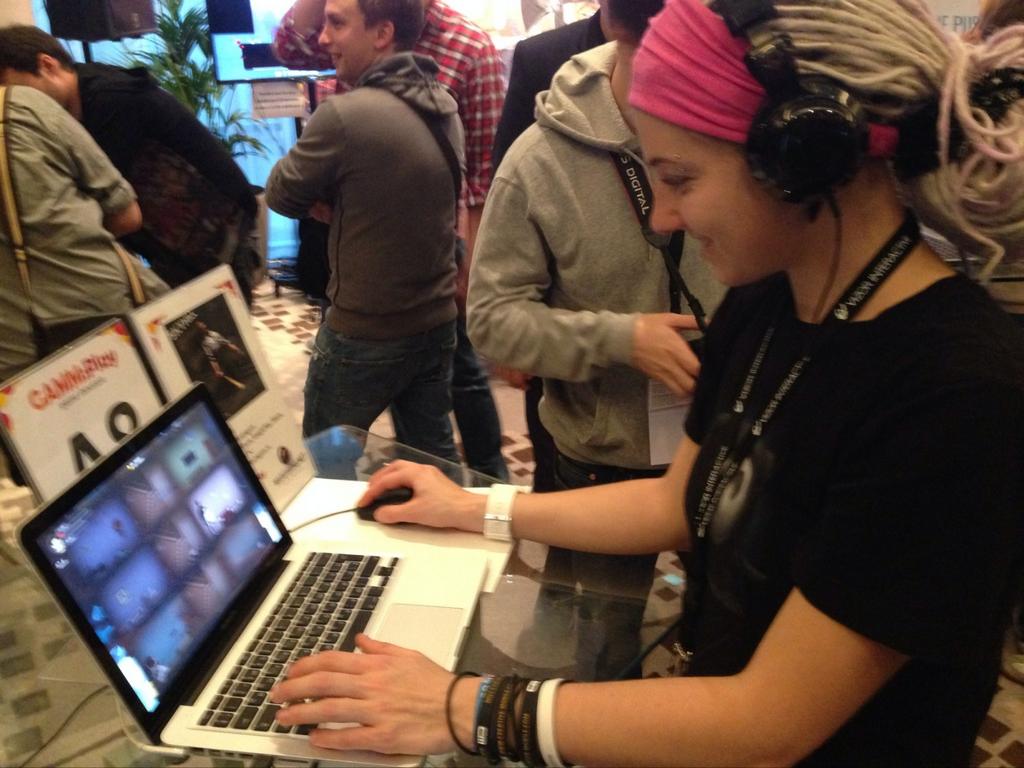 Now we are ready to show you the last demo. This time it is not Unity Web Player. You can download it for Mac or PC here:
Soon we're going to Casual Connect Serbia (November 10 – 12). Also, we began to work on random generations, balance and more content. Our next goal is alpha-version of the full game.
Thanks to those who voted for us on Steam Greenlight, we still need your support though! Now we have 81% to be one of 100 best games on Greenlight. Want to help? You can vote for us here:

And this is our last video:
Thank you all!