Hey! We have sent Skyhill on Steam Greenlight this May. Since then we did a huge job and made a total redesign of the game. You can read about it here: Skyhill redesigned!After new version of the game was shown, on the 6th of november we recieved this mail:

This means that Skyhill was Greenlit and we are really happy about it!
We want to thank everyone who voted for us, this really mean a world for us!Last weeks were crazy – we were talking to press while preparing our demo for show on Indie Prize Casual Connect in Belgrad. We showcased our game there for 3 days….
And here is another good news! We won the nomination of "Most promising game in development"!!!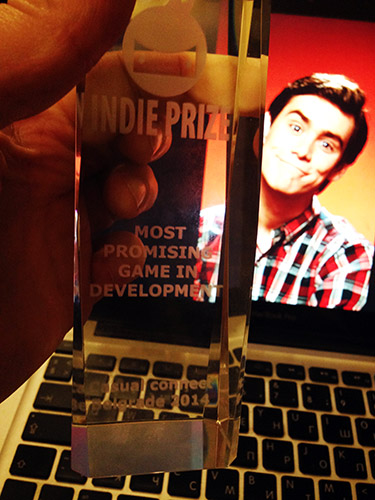 Oscar Clark solemnly handed to us the license of Unity3d Pro and Yulia Vakhrusheva – this neat glass goblet and Amazon Fire TV. So who knows, maybe we should port Skyhill on this device also.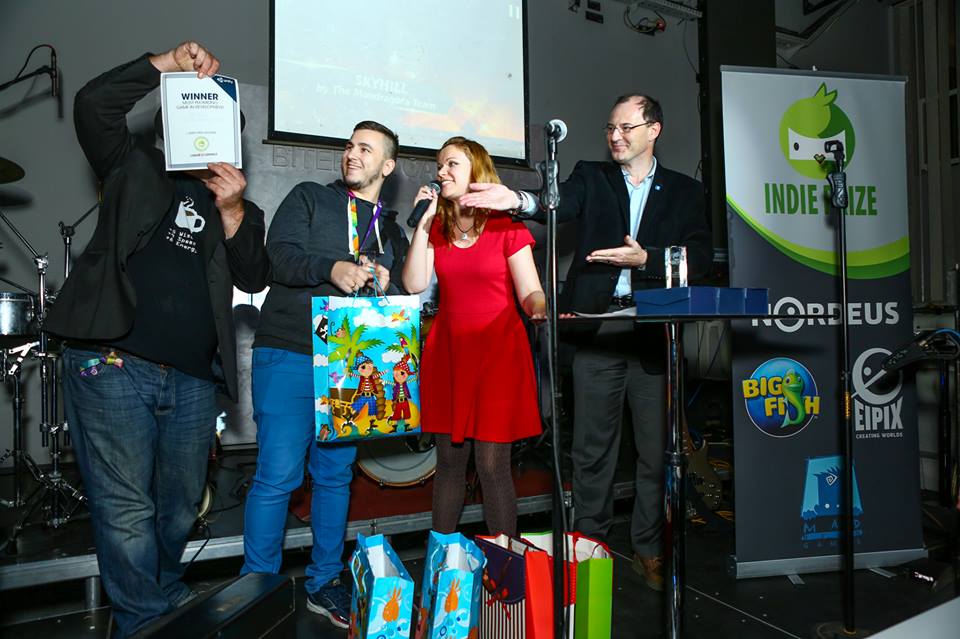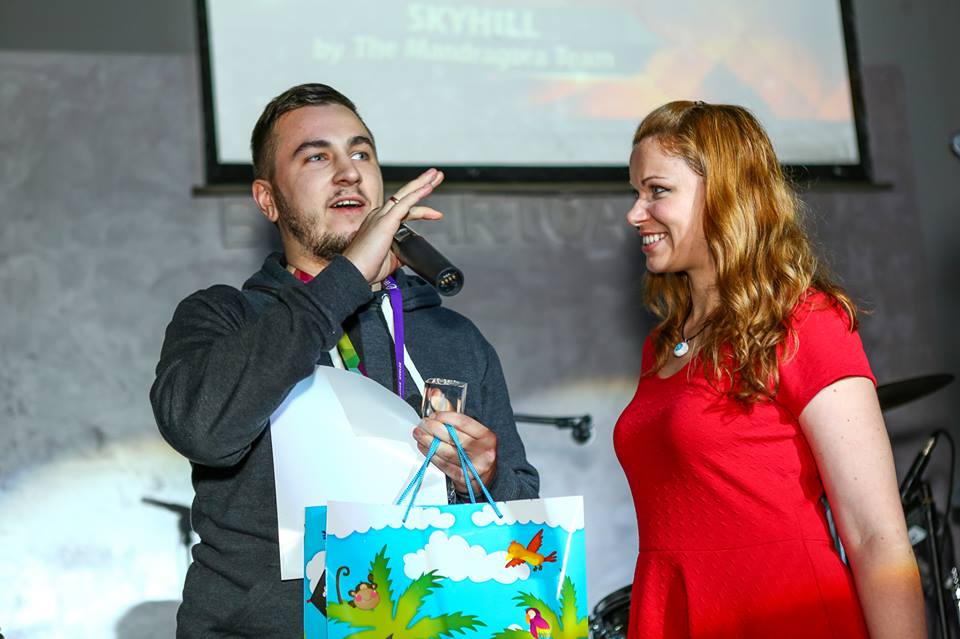 We want to say thank you to all organizers of Casual Connect and Indie Prize Showcase! Everything was done on the highest level!Thats all of the news for now. We have a lot of work ahead of us and we are going to make everything we can to do not dissapoint you and to pay back for your support and trust you put into us and Skyhill.See you soon! Bye!