Sky Battles - New Sea Monster level. Check out new screen captures and game play video of the latest level in development.
This mission involves defeating a big burly sea monster who hides and leaps from beneath an ocean.
This boss has four weak points which have to be hit several times before it's beat. It won't be too easy, as long as you're quick to dodge it's deadly jumps. This deadly attacker will also launch a salvo of missiles from it's mouth. Your best bet is to try and shoot at the boss from behind.
There has also been some improvements in the graphics with expanded use of normal maps and other refinements. Look for a completed build some time later this year.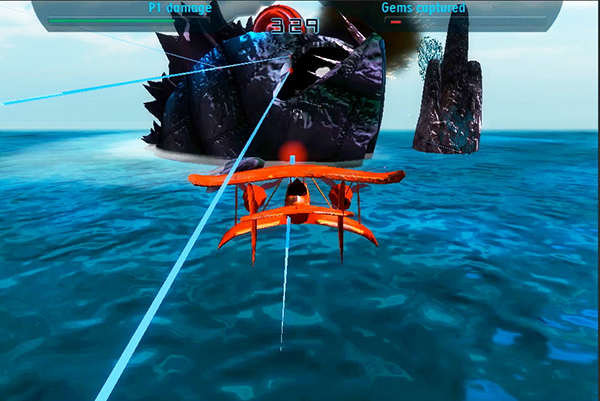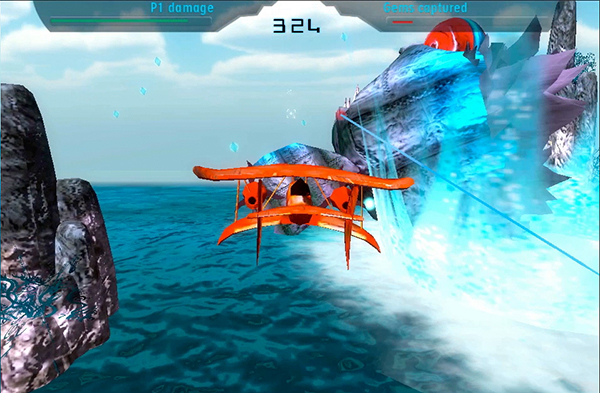 If you'd like more info or care to vote on the SKY BATTLES Steam Greenlight page, please point your browser to the following URL: