Welcome back to Prog.
If you want the new build/demo immediately, go here.
I know I haven't had anything new in a while for people to play with, so I've managed to make a demo where you can walk around the new town. I've fleshed out the sprites for a few of the townfolks. The rabbit and mousey sprites have full animations despite not seeing most of them in the demo. Macy and Hillary are two unique NPCs for the hotel and bullet store that have some idle animations.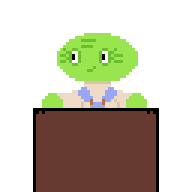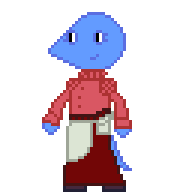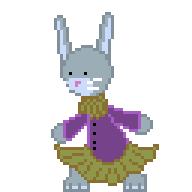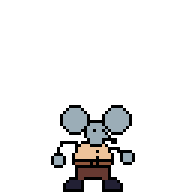 As for the town, you can visit the hotel office, bullet store, and the museum. I especially like the museum. I threw a bunch of old art work I made for a short silly game I made in there. For reference, the museum is the yellow building in the top right of the town. The map below shows which buildings you can enter, marked by the red circles.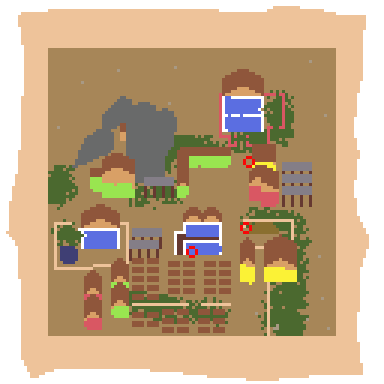 So I've not touched combat this month. In general it's been a bit slow. I've mostly been working on sprites hence why I'm looking to release a build focusing on the town and exploring. The current system Im working on will change areas depending on where the player is in the story. When a level starts, it will load a specifics manager that will get a save file and check certain variables then enable, disable, and setup objects accordingly.
As for combat, I plan on redoing my previous demo levels I put out before correcting the Pixel Per Unit issue (for those unaware, I had left the ppu as the default 100 when all my sprites were based around 64x64). The ppu issue caused a lot of sprite tearing and some flickering. I've also learned more about 2D rendering and can do better graphical effects when building multi sprite enemies (like the tank I'm pretty sure only one person found in the old demo. It had separate sprites for the body and turret).
As I mentioned previously, I am trying to keep count of basic NPCs and non unique prop sprites. Here are the numbers.
Non unique NPCs (32/384)
Props (29/108)
Finally, if anyone has a better name than Skettle, please leave a comment. I found out it's not just silly nonsense but a Caribbean slang for a whore. I might leave it since who uses skettle in everyday talk? I might even be able to do something with it.
So here's looking forward to getting ever so closer to finishing the game! Also if you want to support development, please consider watching this page and sharing with your friends.
As usual, build is available here.
Nice of you to drop by and I hope you enjoy the game!
I'll be back next month.