In 2015 we have a lot planned for the DBolical Network. First and foremost our aim is to greatly enhance and optimise our existing sites (ModDB, IndieDB, SlideDB) - so we can continue to grow and nature our amazing community. We have already done a great deal in the last month which includes:
A much more friendly on-boarding process for new members, to help them join the community
We **** hate spam, so we've greatly improved our detection system which should catch less legit members and more dodgy ones, hopefully pushing the spammers away
When adding a game you can import it from Steam, iOS or Android stores - taking seconds

Speed improvements (we had some pages using hundreds of megs of data)
Uploading videos is now super easy with Youtube links supported
Uploading images to galleries can now be done by selecting batches of images at a time
Added VR / AR platform support (more to come here)
More helpful error messages
We hope these changes help both creators and players who visit our site on a daily basis. We have plenty more to come such as a redesign, embeddable game support, extra VR stuff and will continue to improve everything we can (welcoming all suggestions).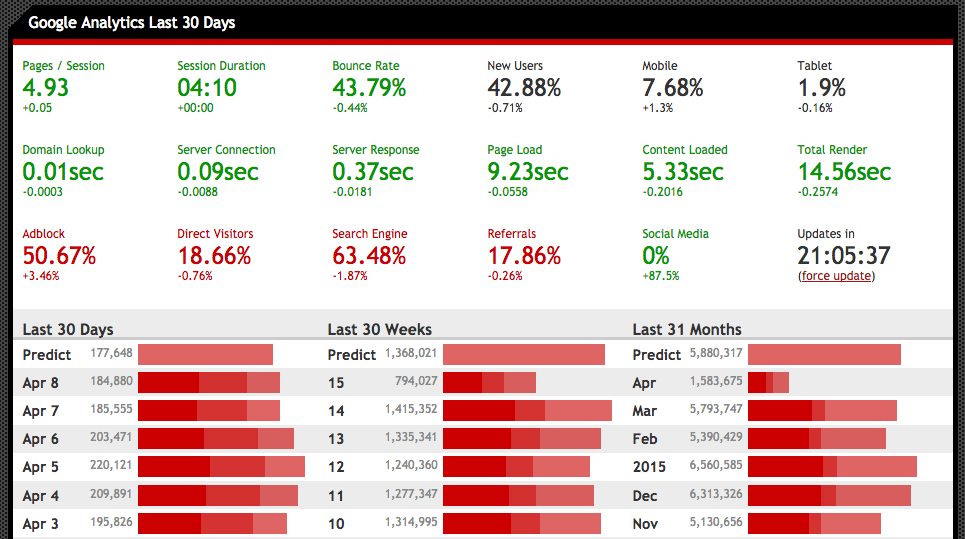 Oh and one final change for us admins, is a new detailed analytics dashboard to help us make informed decisions and see the impact they have on our visitor engagement. I've included a secret sneak peak of it above. Thanks for reading! Scott