Greeting
I am German ( German is a Spanish name) and I welcome this Project that I 'm developing , I hope
you enjoy this article as much as I do!
Towers
Well here I am going to teach the operation of some of the towers that you can use during
the game, let's start with the first and most basic: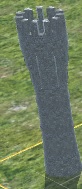 Archer's Tower
This tower shoot all those enemies simultaneously on your radio, being one of the first towers
the damage is less than the other.

Slower
This large skull produces an odor that makes enemies within its radius are slower.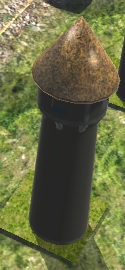 Mague Tower for Air or Land
This tower there are two variants: attacking ground troops and attacking troops air,
do a lot of damage and fire all those within its radius.
I still have some towers to develop and you can show it soon ..
Development and progress
Right now I have about 14 finished and tested levels that are not impossible,
now I get me around for about 36 levels to complete this, and quiet play over time
will draw new expansions to extend the boundaries of the game.
That's all , I hope you enjoyed what led development , see you soon !