Hey everyone, for the last few weeks, we've been planning and writing. It hasn't been especially fun; yet it was a necessary sacrifice, and I can say that we're far more organized and we'll be making headway a whole lot faster.
First of all, I would like to welcome a few new people to the team. YamahaAlex37 has joined to create our website page; expect to see that pretty soon. He's very talented, and I can honestly say that you will be impressed :P I'd also like to welcome Arroba, who will be working in the mapping department. He'll be preparing some nice pictures for you soon. HellsHigh has also joined us, and will be animating weapon models. To see some of his work, go to Resistance and Liberation and see some of his excellent animations. SideFX has also joined, and shall be assisting in modeling and texturing. Some very high quality work :).Last but not least, I would like to welcome Legion (or HotAssFuzz). From what I've seen, his maps are quite something, and he has helped tremendously in raising morale and organizing.
Anyway, we have some minor media to show. First of all, Giles-Ruscoe has prepared a two new models: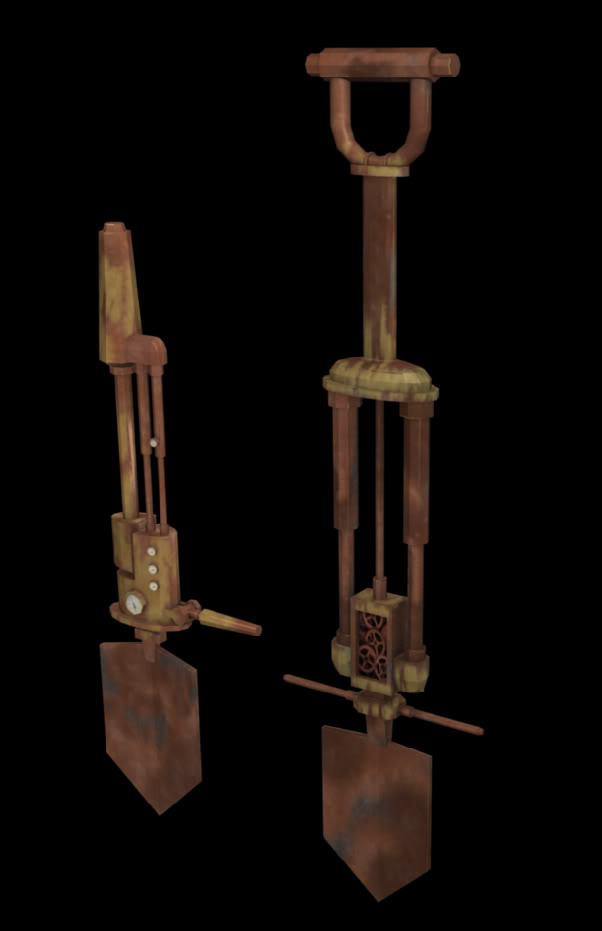 We've also gotten a great concept from Phoenix88, this is the outline for one of our central characters: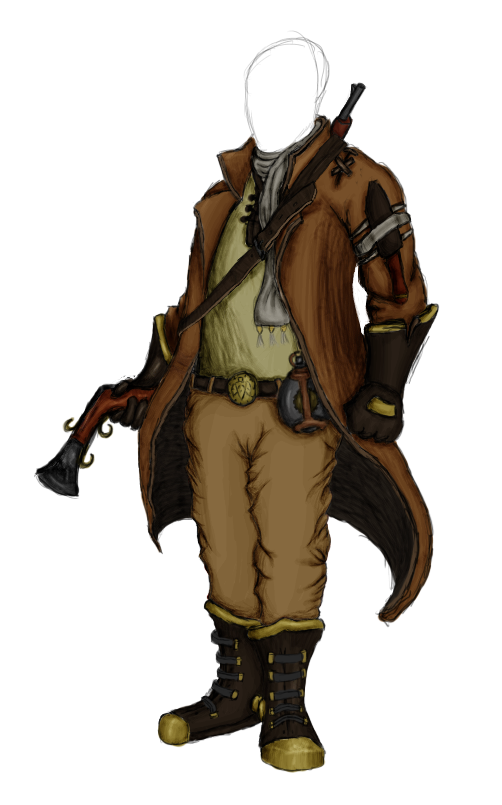 The face is still being developed, and the pistol is not going to be used. Anyway, you may have noticed that Giles has not brought in his standard bucketload of models... He's been working on a special treat for you guys that you'll get around christmas, along with a few others.