Welcome to the third issue of your official Developer's Blog of Simelone, here at IndieDB c: We were very thrilled how much views the last issue got and were looking forward to this next issue to bring you even more news on development!
Let's start with a fundamental design-decision we did regarding the way the player focusses and selects cuties. The game incorporated an auto-aiming (or focus, as we call it) system since the inception, that allows the player to automatically target cuties he was looking at. The selected cutie was outlined was shown below to indicate, that he's selected. In addition we gave the player some feedback on specific cuties, e.g. how long he has yet to stare at the shy cutie to make him run away, together with a symbol demonstrating what the player had to do (shouting, headshaking and more, you name it!).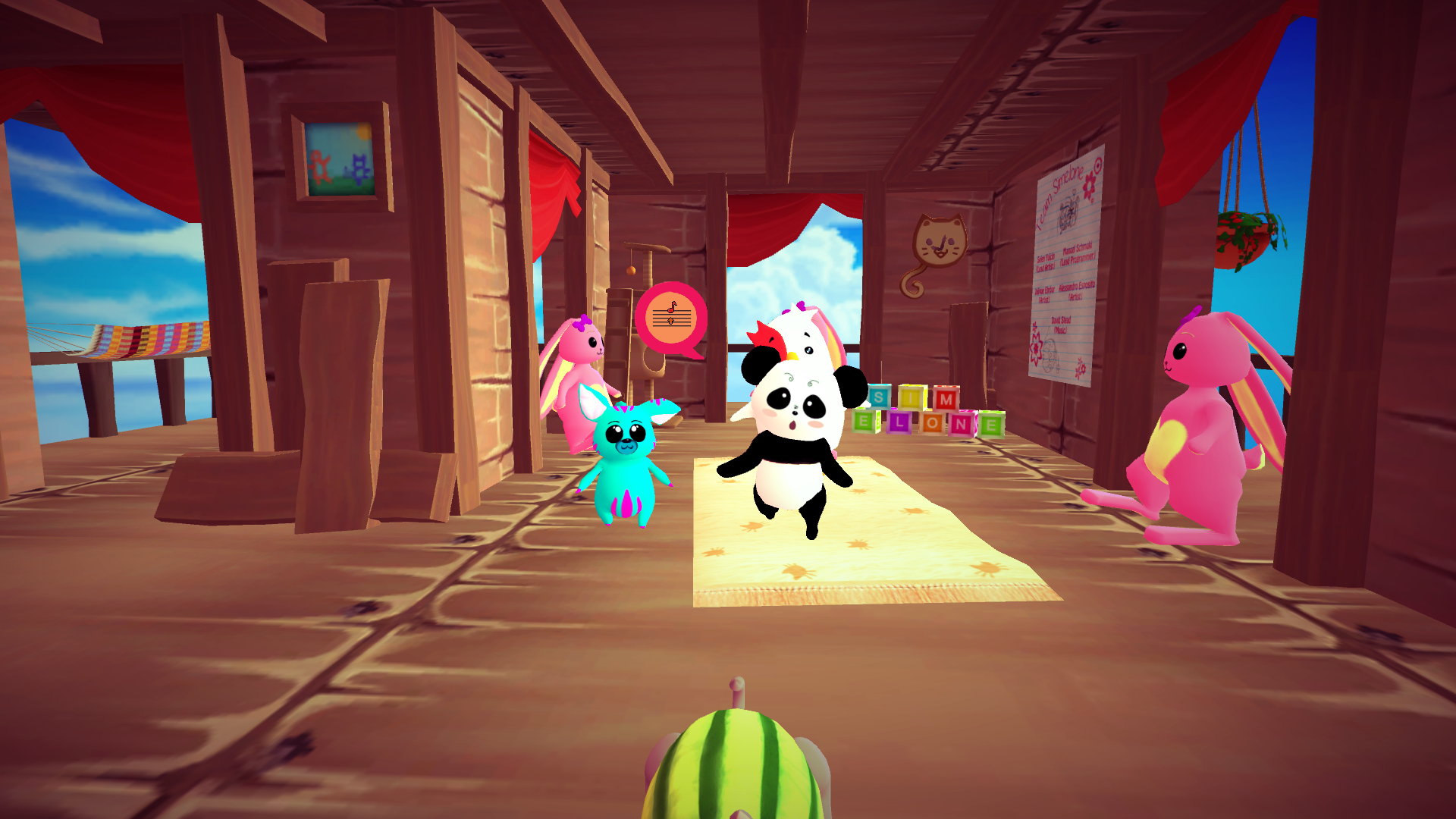 The old feedback-UI was kind of loaded in a way and the initial idea of always showing the player what to do took out some fun and challenge out of the game. It felt that it was important to revise it, but keep one key-feature that made it great in our eyes: The very feedback-aspect of it, like the filling radial bars that gave the player an actual feedback if his efforts to repel the cuties were successfull - a very important element. Ported to our new, less up-face approach, we integrated these bars into the focus-outlines themselves, which was a very elegant solution to our needs. The red outline fills itself green and when the cutie is fully outlined in green a repel-particle-effect is played, showing the outline bursting apart, to give the player another element of visual feedback.

The new outline even scales to compensate the distance to the player, so that the player always has a good look on the fill-stage of the outline. We also decided to completely ditch the idea of hint-like symbols, trusting the player to master the game, instead of delivering everything upfront. It felt more natural to keep these supporting-features for new players to a tutorial mode, which we expanded a little: Maybe a topic for an upcoming DevLog c:
We hope you'll be able to experience the new outline-focus-system soon as we prepare our launch for Steam Greenlight later in February. Stick around with us for future updates and other little sneak-peeks for the Game :3 See you next time!