Welcome to the very first issue of the Simelone DevLog - a continous issue where we post the latest updates from the behind the scenes work :3 Hopefully until we're finally able to release our work.
Creating a new Stage
You may have already noticed that we currently only feature a Treehouse as a playable stage/arena/level or whatever you want to call it. But we'd love to incorporate more than one stage into the game for the player to choose from. We're currently in the late concept stages of the second stage with an island-setting: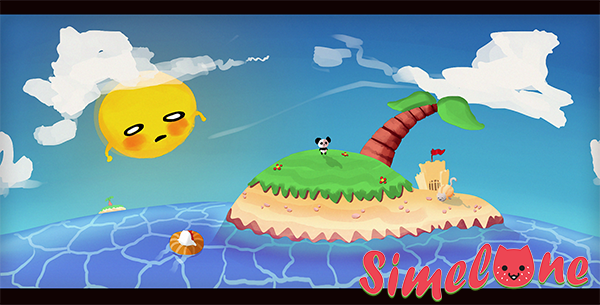 Our concept artist also put a lot of thought into how we're going to achieve an interesting, fitting and unique look and feel for the island: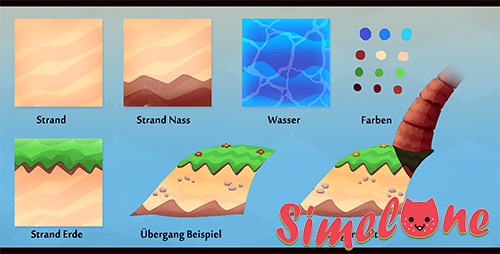 It's important for us that the stages aren't just different looking environments. Our entire team put a lot of brainstorming and thoughts into making each stage feel different and having different gameplay-related mechanics that influence the way you play the game. But we won't give away what's special about the island just now. But be assured that the cuties got out their best looking swimwear for this event c:
Getting up-to-date with Unity 4.6
As many Unity3D-Developers may already now, Unity released a big update a few weeks past including a brand-new UI-System, which we're planning to make heavy use of. In the past we used a UI-system developed by ourselves called Melonpan which was kinda ok, but there were always things that bothered us, especially when dealing with different screen sizes, displaying the GUI correctly for the Oculus Rift and so on. With Unitys new UI-System things hopefully will get a lot easier :) Well, you never know, do you... But at least the port of our ingame UI to the new system seems to go along quite nicely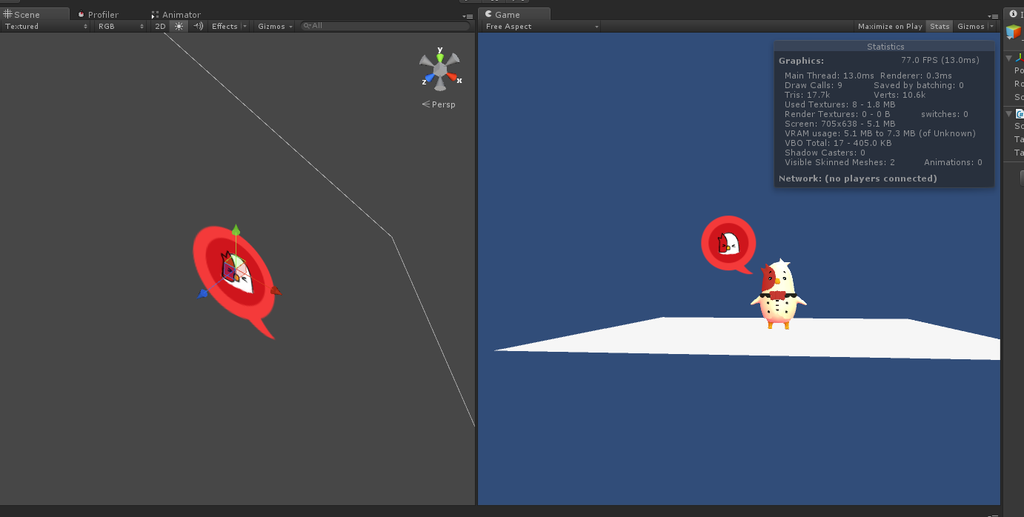 But this is just the first steps in embracing Unity's new UI. We also plan on completely recreating our main-menu, which will be a lot of work, but we're all confident that it'll be worth it. But that won't happen in the near future due to other tasks being more important at the moment.
So we all hope you guys enjoyed this little insight into our current status and we're thrilled releasing more logs in the future, hopefully you'll be back with us too! See you then!