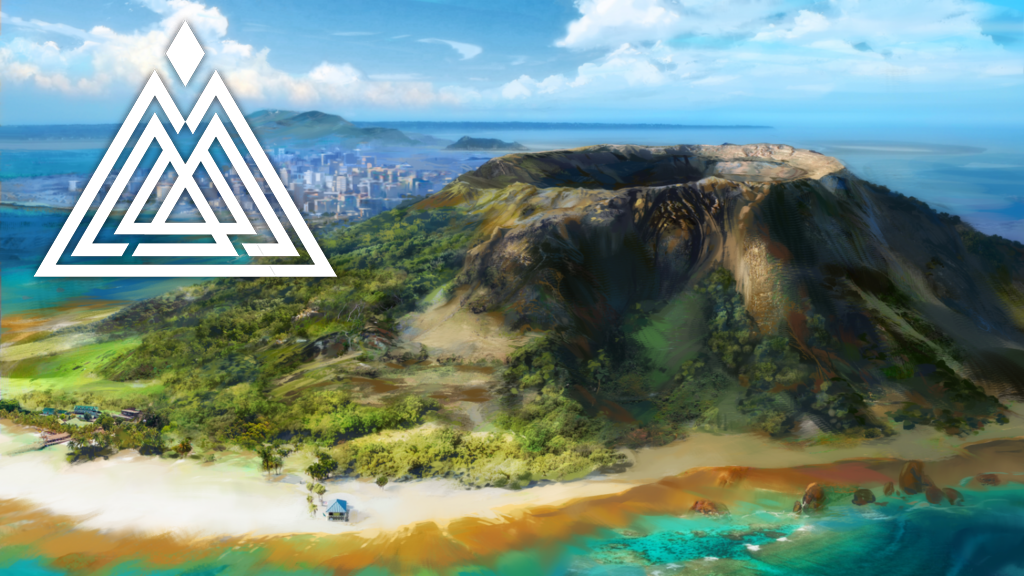 Siesta is one of the few sedentary settlements in Terra, known for the scenery of its beaches which became a tourist attraction, as well as the venue of the annual Obsidian Festival.

The beaches of Siesta, which is the most well-known part of the city-state,
with the Siesta Volcano looming ahead
---
Siesta is located in a close proximity to the namesake volcano which is initially believed to be dormant, but turned out to remain active and can erupt sooner or later; the Siestans are eventually relocated into a nomadic city version of Siesta because of this.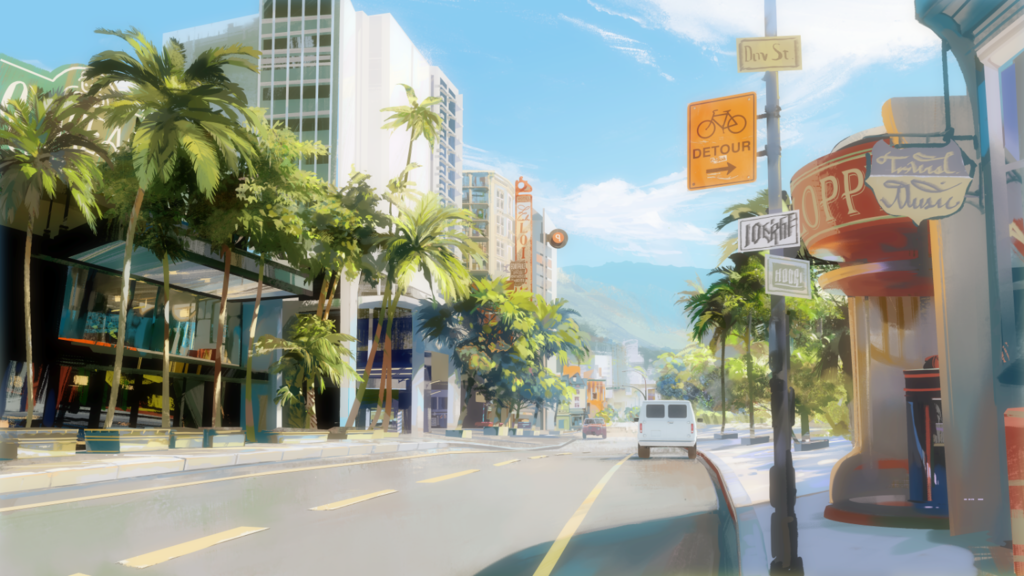 The Siesta Volcano is known to hold a vast reserve of obsidian deposits, which were extensively mined until it was banned due to environmental concerns. Despite so, illegal obsidian mining continues, which disrupted the food supply of the volcano's inhabitant Originium Slugs and became the main factor which heightens its volcanic activity.
Side stories
Heart of Surging Flame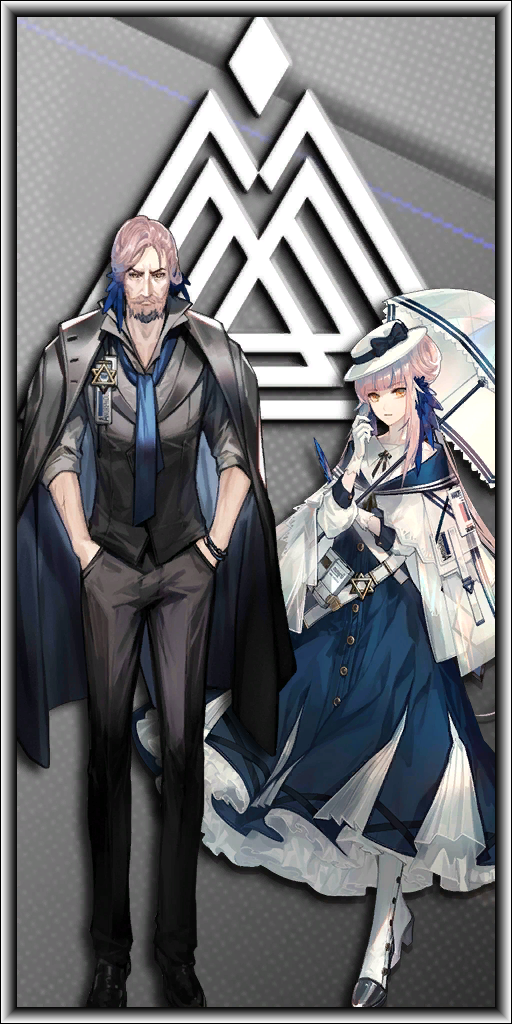 During the Obsidian Festival 1097, Rhodes Island are unwittingly involved in a conspiracy involving Siesta's corrupt Catastrophe Messenger Cronin when the daughter of Siesta's mayor Herman Doykos, Ceylon, noticed the imminent eruption of the Siesta Volcano that are being covered up by Cronin to protect the illegal obsidian mining activities in the volcano. With R.I.'s help, Ceylon was able to expose Cronin's crimes and stop the Siesta Volcano's eruption (for now).