Not that long ago I went looking for a 3D modeler that could handle making a nice model for Shyla's tree house, I found an awesome modeler named David Zulic through a facebook group galled "Indie Game Developers". Before diving right into the modeling we went over a base sketch to iron out the details for the model, here's what David came up with.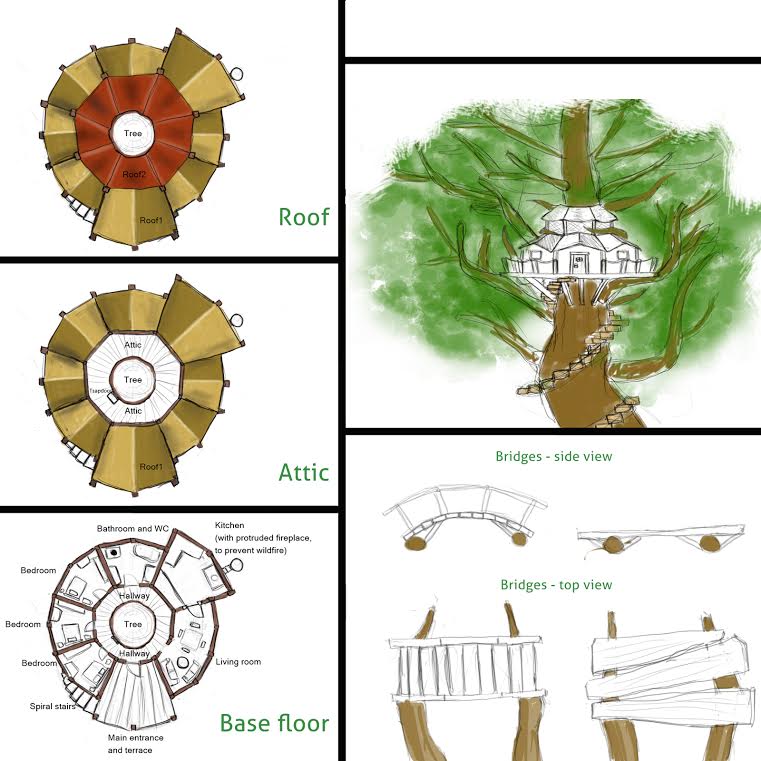 Once the details were squared away David started working on the model sending sample photo's every now and again displaying how great the tree house was coming out to be, you can view the sample images below starting with the base, working his way into completion.
As you can see he did a great job all the way through, now it's time for me to get the model in Unity and set up Shyla's house scene :)
I contemplated for a while whether I was going to include inside Shyla's house in the same scene as outside her house or should I separate the scenes, I decided to separate the scenes due to a few reasons. After popping the model in Unity I was thoroughly happy and now I will share with you just a taste of Shyla's tree house in game.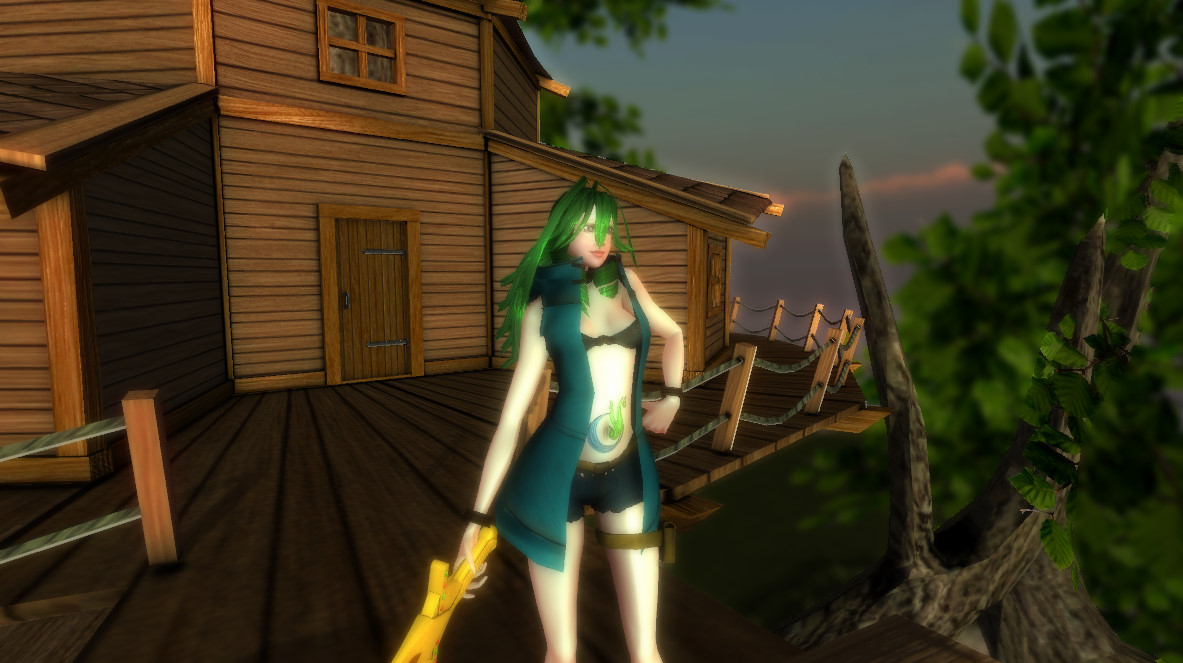 This is only really the beginning, what lies ahead is decorating the exterior and interior of the house and getting all the doors to open and close. Maybe a few other small additions here and there for the tree house, yet another step forward and another grand addition.
Thanks for reading and I hope you enjoyed!