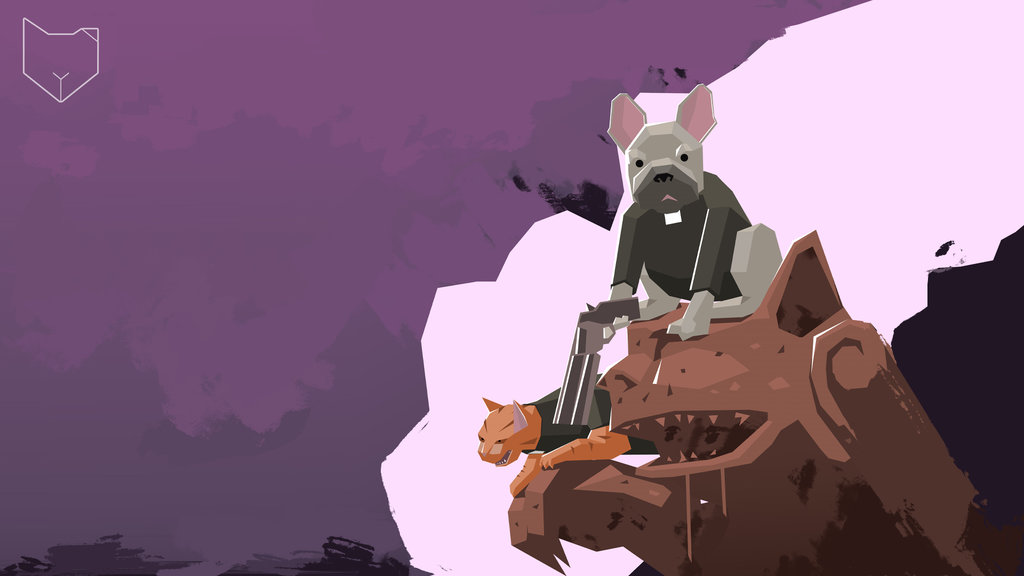 Is there anything cooler than Mike Mignola's Hellboy inspired, wearing exorcist garb french bulldog standing on top of malicious looking statue? We doubt it!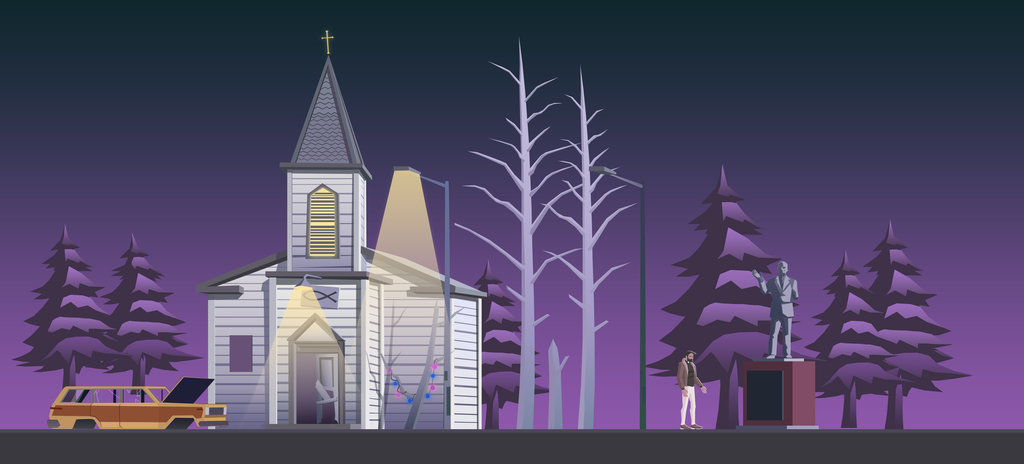 It was very important for us, when deciding on the artstyle of The Unholy Society's first chapter, to choose the most fitting color pallette that would resonate with the story. We took some violets and mixed them with a few green tones which resulted in a nice 80's vibe. We also scaled down all the buildings a bit to achieve more comic book inspired look.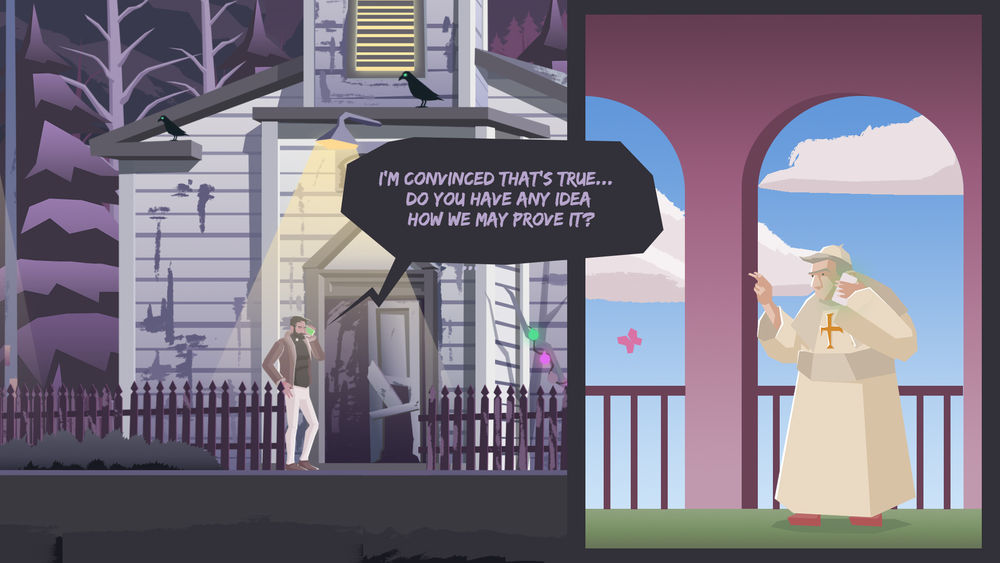 We wanted to implement in our game the most unusual tutorial we could've think of. After some brainstorming, we figured out, that calling the Pope was the best idea for teaching game's mechanics considering it's themes.
Do you also find the style of The Unholy Society spectacular? If so, maybe add the game to you wishlist!
Cat-astrophe Games