A few weeks ago I was researching how to show damage on ships. I found a gif of the game "Everspace" that I liked a lot.
In this gif you can see how the damage is shown in Everspace:
As you can see, the effect is amazing but how do they do it? Well, looking closely I guess that there is a shader with two main textures, one normal and another damaged. Also there is a noise texture used as mask to uncover the damage.
Knowing that, I tried to make my own shader to show the damage.
My first step was to create a noise texture to use as a mask of damage textures and increase the incidence of the mask as the ship was damaged: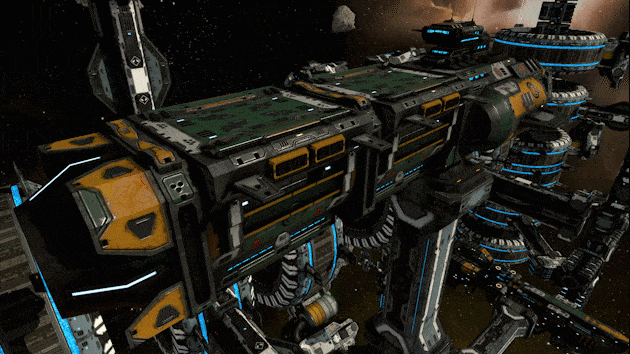 Then I added an emission texture to show sparks and burned areas. In addition I added another noise texture to simulate the flicker of the sparks:
At this point the shader looked great, but something was missing. I added a particle system to make the sparks move and look like the ship is losing material.
This is the final result: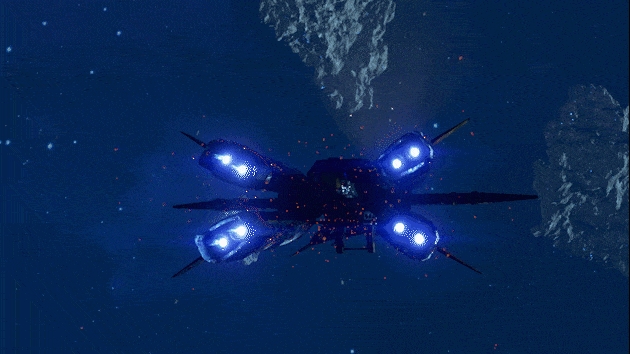 I know it doesn't look so good as the damage of Everspace, but I'm very proud of how it looks considering that Between the Stars is being developed only by myself. I hope you like it.